America Airlines – Name Dropping | Gale returns to her roots as Vermilion airport manager | Columns

DANVILLE — Alexandra Gale spent a lot of time at Vermilion Regional Airport while growing up.
She got to see what running an airport was all about. Her father, the late Bob Gagnon, managed the facility for 32 years.
Beginning Monday, she'll be spending even more time there.
The 28-year-old Gale has been named the new airport manager.
"It feels like my destiny a little bit to come back and be in this airport," Gale said.
She fell in love with aviation when she was 10 years old and got the opportunity to fly in a B-17 Flying Fortress, a staple of the United States' bombing campaign of World War II.
"I just think that was the coolest thing in the world," she said. "I knew (aviation was) what I wanted to do" after riding in that plane.
A Danville resident, Gale's commute will be a lot shorter (about 10 minutes) than the one she has been making to and from Willard Airport in Savoy, where she has served as avionics manager for the past three years.
The Danville native earned an associate degree at Danville Area Community College and a bachelor's degree in air traffic control management from Lewis University in Romeoville.
"One of my kind of short-term goals in the next five years or so would be to build a corporate hangar at the airport, specifically for private jets," Gale said. "Danville has quite a few businesses.
"I know some of those businesses charter or bring in private jets for business in town. I believe a corporate hangar would encourage them to do business here and stay longer if they knew their multimillion-dollar aircraft could be some place that's housed and protected. That would also generate income for the airport."
Gale said the airport could realize income from hangar rentals and could build a de-icing facility.
Another of Gale's goals is to get the community more involved at the airport. It has been hosting Balloons over Vermilion, but she wants more events to be held there.
"We have a really great events space at the airport," Gale said.
She would like to see the recently renovated Cloud Nine facility used for more events such as weddings, receptions and small parties of 50 to 100 people. Gale held her wedding reception there and knows the opportunities that exist at the airport.
She would like the airport to once again host large car shows.
All of the hangars at Vermilion Regional are being rented. The facility has two paved runways extending 6,000 and 4,000 feet and a grass runway, which is used by a glider club.
"I'm very excited" to begin the new position, Gale said. "I'm very grateful for this opportunity. I think it could give a new, fresh perspective to the airport."
Britt earns award
Speaking of the Vermilion Regional Airport, Daniel Britt, who had his first solo flight at the airport in March 1970, has been awarded the FAA Wright Brothers Master Pilot Award.
The award recognizes individuals who have exhibited professionalism, skill and aviation expertise for at least 50 years while piloting aircraft as master pilots.
Britt also earned the Airline Transport Pilot rating in 1979. He worked for his family's company, Vercoa Air Service, as a flight instructor and charter pilot and later for the family's airline, Britt Airways.
When the company was sold in 1986, he went on to fly for Piedmont Airlines in Winston-Salem, N.C. He retired from American Airlines on March 1, 2019, as an AirBus 320 captain based in New York
Britt, who was born in Urbana, now resides in New York City with his wife, Kimberly, and continues to fly light aircraft in the Hudson Valley just north of the city.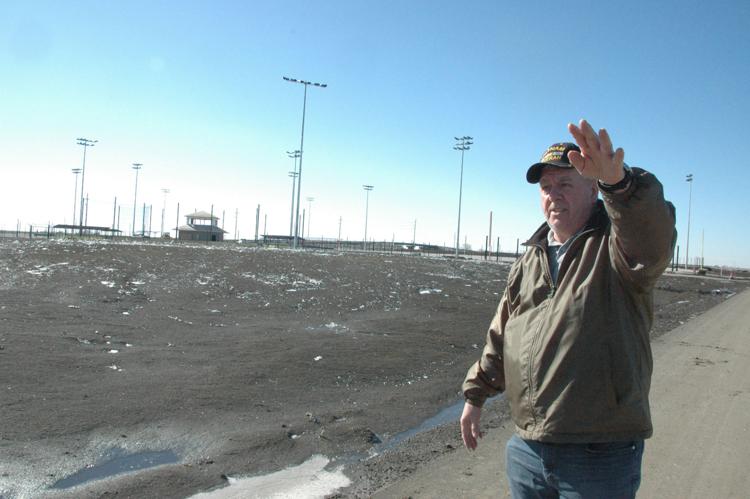 Veterans memorial on tapOrganizers expect to break ground in April on a Rantoul veterans memorial that has been in the works for at least 10 years.
The memorial, which had originally been planned for location at the former Chanute Air Force Base, will instead go up at the new Rantoul sports complex.
Veterans memorial President Jim Cheek said construction should be completed four to six weeks after materials arrive — in time for a July 4 celebration.
The new site was selected by the memorial board "for higher visibility and visitation by the public," Cheek said.
He said he will continue to raise funds to hopefully raise maintenance revenue.
Engraved pavers (bricks) are being sold for $150 each. Each of the pavers will contain the name of a military veteran and service information.
Brick forms can be obtained by contacting Regional Veterans Memorial, BRICKS, Jim Cheek, chairman, 329 E. Campbell Ave., Rantoul, IL 61866.
The bricks will have three lines with 12 to 14 characters per line. They can be purchased by anyone but are to honor veterans only.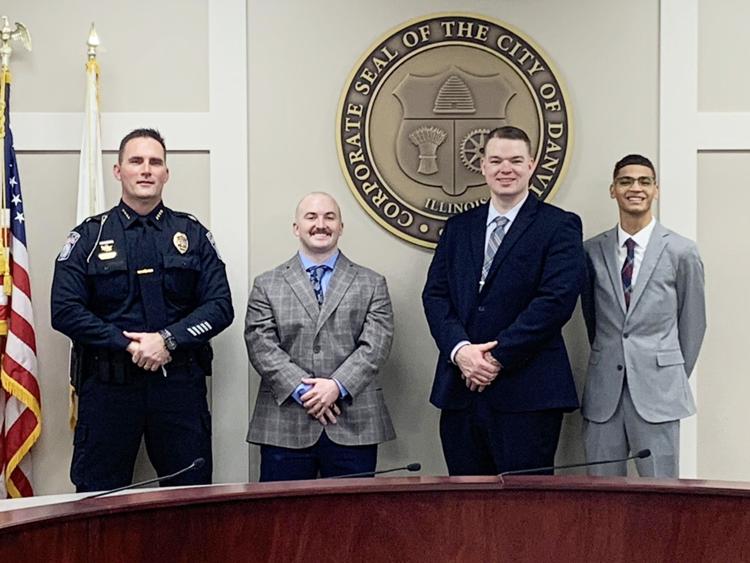 New officers sworn in
Danville Police Department has added three new officers: Jesiah Bergman, Tyler Johnson and Damon Bellick.
They took their oaths from Mayor Rickey Williams Jr. at City Hall.
Police Chief Chris Yates, who presented badges to the three, said the department is now at full staff.
In addition to the three officers, an administrative assistant was recently hired.
Duzan to compete in pageant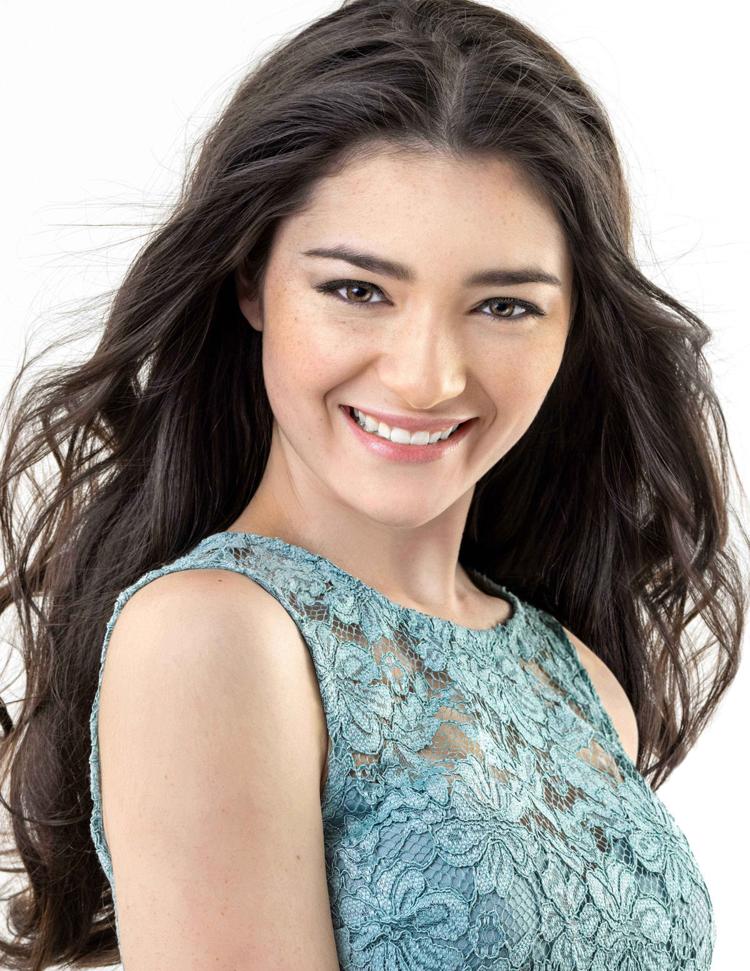 An Oakland teen has qualified as a state finalist in the National American Miss Illinois Pageant to be held July 3-5 at the Marriott in downtown Indianapolis.
Amaya Duzan, 13, a student at Lake Crest Elementary, is a daughter of Jeremie and Carla Duzan.
The newly crowned Miss Illinois Junior Teen will receive a $1,000 award, the official crown and banner, a bouquet of roses and air transportation to compete in the national pageant at Disneyland. She will also tour Hollywood.
Contestants will compete in four categories, including formal wear modeling, personal introduction, interview and community service project.
The National American Miss Pageant system is the largest in the nation. The focus of the organization is to create future leaders and to equip them with real-world skills.
Duzan's activities include singing, acting, modeling, playing the flute and piano, volleyball, track and field, baseball, taekwondo and Family, Career and Community Leaders of America.
She also enjoys community service, writing short stories, caring for farm animals and spending time with friends and family.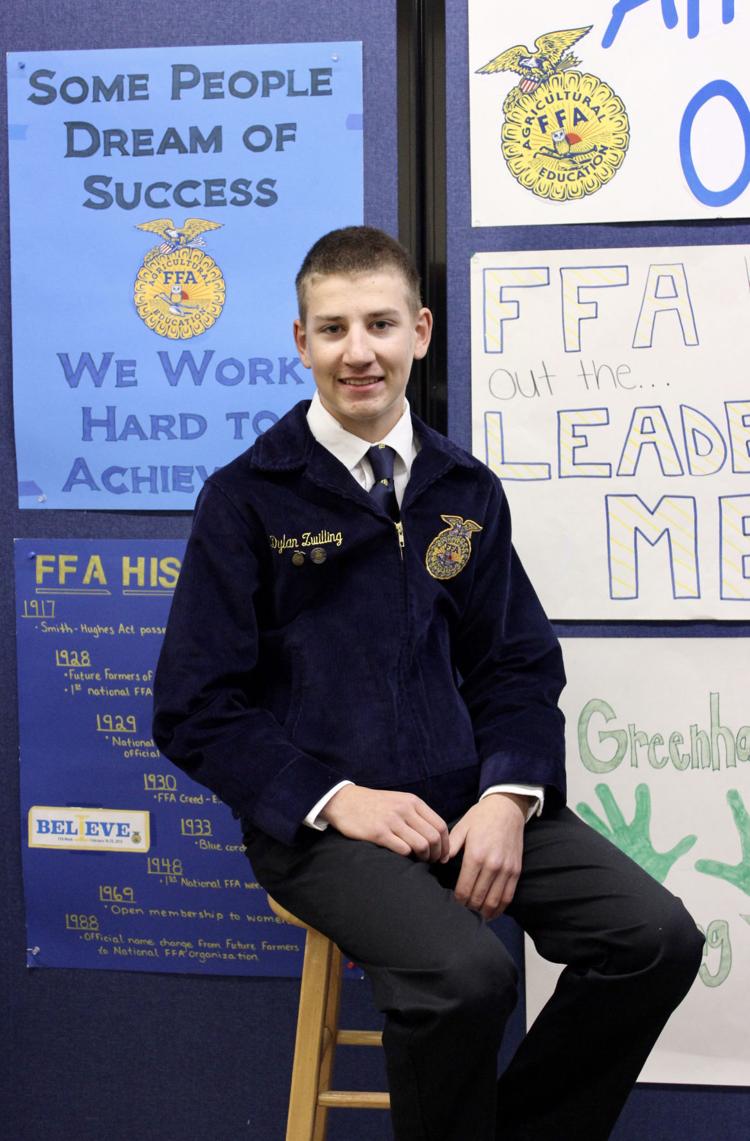 Zwilling in the writeA Fisher High School student has been named a runner-up in the 2021 GROWMARK essay contest for FFA members.
Dylan Zwilling of the Fisher FFA chapter will receive a $125 award.
The contest theme was "If you could invent a new technology to improve agriculture, what would it be?"
Students were encouraged to think creatively, not necessarily realistically, as they described their ideal invention. Maggie Handfelt of East Dubuque, a student at Galena High School, was the winner.
In his essay, Zwilling notes that weeds today are more difficult to control. Farmers also have less time to devote to weed control due to operating more acreage than in years past.
To prevent chemical drift, instead of using conventional application methods, Zwilling proposes using sprayer nozzles similar to those used in car washes. The nozzles would be equipped with bristles to wipe the plant with the chemical.
"On a windy day with sprayer nozzles," Zwilling writes, "the wind takes the chemical and drifts off into other fields.
With the new system, it will keep the chemical in the row, and it will make sure all the weeds will be hit.
"By using this product, farmers will be able to achieve clean fields and high yields. They will be able to use their chemical of choice and still not get other farmers mad."
Mansfield reunion called off
For the second straight year, Mansfield High School alumni won't be gathering for their reunion due to the COVID-19 pandemic.
The planning committee voted unanimously to cancel this year's banquet.
If health concerns are mitigated, the group plans a banquet for Saturday, April 30, 2022.
The committee also discussed the future distribution of the Mansfield Community High School sports and academic trophies and memorabilia.
A leather football helmet was donated by Dick Manuel (class of '58). Donna Wolf-Roberts ('71) located a signed football dated 10/12/1956, which was the first 11-man football game in which Mansfield defeated Fisher 12-7.
Both items have been placed in the trophy case at Blue Ridge High School.
GIFFORD HONOR ROLL RELEASED
Second quarter honor roll and high honor roll have been released at Gifford Grade School.
HONOR ROLL
Fourth grade — Rylan Fiedler, Raylan Ihnen, Brennah Marshall, Mazie Nugent and Brianna O'Brien.
Fifth grade — Landon Cravens, Maris Crosbie, Chesney Franzen, Makenna Horn, William Schluter and Rebecca Withers.
Sixth grade — Kendrick Crawford, Levi Duitsman, Carter Freeman, Dalton Gernentz, Korinn Hesterberg and Traxton Roberts.
Seventh grade — Bryson Beach, Mason Ihnen, Evan Ingalsbe, Kassidy O'Brien and Josie Roseman.
Eighth grade — Ava Carpenter, J.T. Frerichs, Hayden Henderson and Chelsea Suits.
HIGH HONOR ROLL
Fourth grade — Hank Reyling.
Fifth grade — Rowan Beach, Silver Button, Kaylynn Cole, Devin Ehler, Lainey Ehler, Lillian Hedrick, Charlie Huls, Jackson Pannbacker, Hadley Pruiett and Bailey Rollins.
Sixth grade — Elie Lomax, Brynn Nugent, Tyler Rigg and Aubree Rosenstiel.
Eighth grade — Jenna Adkins.