AstraZeneca – AstraZeneca's EGFR inhibitor Tagrisso cuts relapse, death risks in patients with and without prior chemotherapy – Endpoints News

As­traZeneca's Tagris­so has es­tab­lished a strong foothold in non-small cell lung can­cer — the largest sec­tion of the lung can­cer com­mu­ni­ty — with mul­ti­ple ap­provals in the ear­ly set­ting. Those ap­provals in­clude pa­tients with re­moved tu­mors, an in­di­ca­tion where physi­cians have gone back and forth on the use of chemother­a­py.
Now, As­traZeneca may have an an­swer for the chemo de­bate: It doesn't re­al­ly mat­ter in terms of our drug's ef­fi­ca­cy.
EGFR in­hibitor Tagris­so re­duced non-small cell lung can­cer pa­tients' risk of death or dis­ease re­cur­rence re­gard­less of whether they re­ceived chemother­a­py af­ter hav­ing their tu­mors re­moved, ac­cord­ing to da­ta from a sub­analy­sis of the Phase III Adau­ra tri­al pre­sent­ed Fri­day at the vir­tu­al World Con­gress on Lung Can­cer.
Adau­ra pa­tients who had pre­vi­ous­ly re­ceived chemother­a­py saw a 87% risk re­duc­tion of re­cur­rence or death on Tagris­so, and pa­tients who had not pre­vi­ous­ly un­der­gone chemo saw a 77% re­duc­tion there — both sta­tis­ti­cal­ly sig­nif­i­cant re­sults.
The fol­low-up analy­sis comes just weeks af­ter the FDA ap­proved Tagris­so to treat NSCLC pa­tients with EGFR mu­ta­tions who had un­der­gone tu­mor re­sec­tion and op­tion­al, stan­dard post­op­er­a­tive ad­ju­vant chemother­a­py.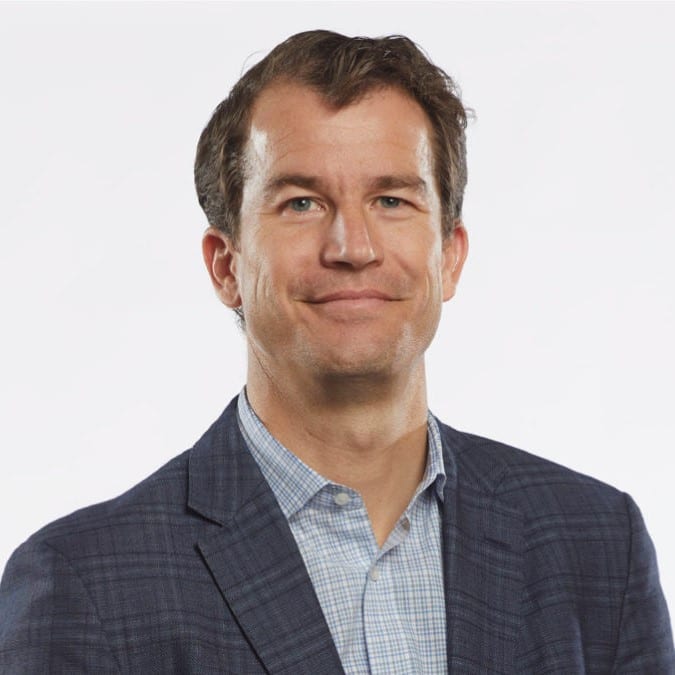 Dave Fredrick­son
Ac­cord­ing to Dave Fredrick­son, AZ's ex­ec­u­tive VP of the on­col­o­gy busi­ness unit, the newest sub­analy­sis could help sway some med­ical on­col­o­gists who don't rec­om­mend post-sur­gi­cal chemo for their NSCLC pa­tients.
"Some physi­cians re­al­ly be­lieve ad­ju­vant chemo is im­por­tant in this pop­u­la­tion, and there's oth­ers who don't re­al­ly see it as pro­vid­ing a def­i­nite ben­e­fit," he said. "Ir­re­spec­tive, (Tagris­so's) a tar­get­ed ther­a­py that doesn't re­quire use of chemother­a­py."
Tagris­so's ear­ly-stage NSCLC pick­up for tu­mor re­sect­ed pa­tients in De­cem­ber looked to add sig­nif­i­cant­ly to the AZ best­selling on­col­o­gy drug's $4 bil­lion per year haul. The drug pre­vi­ous­ly sport­ed ap­provals in first-line metasta­t­ic EGFR-mu­tat­ed NSCLC and sec­ond-line metasta­t­ic NSCLC pa­tients with EGFR T790M mu­ta­tions.
On Fri­day, As­traZeneca al­so high­light­ed da­ta from the Phase I ODIN BM tri­al tar­get­ing NSCLC pa­tients whose can­cer had spread to the brain. The imag­ing study showed mi­cro-dos­es of Tagris­so showed "rapid, high and wide" spread in the brain.
That's great news for Tagris­so, Fredrick­son said, be­cause it could in­di­cate the drug is par­tic­u­lar­ly strong at cross­ing the blood-brain bar­ri­er and could have a po­ten­tial ef­fect in treat­ing CNS metas­tases.