AstraZeneca News – CanSino submits vaccine to Chinese regulators; AstraZeneca says antibodies show early efficacy against new variants — report – Endpoints News

CanSi­no says their sin­gle-dose Covid-19 vac­cine is 65.28% ef­fec­tive at pre­vent­ing symp­to­matic Covid-19 cas­es, and they've of­fi­cial­ly filed for au­tho­riza­tion with Chi­na's Na­tion­al Med­ical Prod­ucts Ad­min­is­tra­tion.
The vac­cine was 90.07% ef­fec­tive at pre­vent­ing se­vere dis­ease 28 days af­ter the sin­gle dose, ac­cord­ing to a state­ment re­port­ed by lo­cal me­dia. Ef­fi­ca­cy rates were slight­ly high­er 14 days af­ter the sin­gle dose, at 68.83% for symp­to­matic dis­ease and  95.47% for se­vere dis­ease.
CanSi­no made an of­fi­cial reg­u­la­to­ry fil­ing dur­ing HK lunch hour just now about its 1 shot Ad5 vac­cine ef­fi­ca­cy. Al­though these num­bers were al­ready in the news un­of­fi­cial­ly last week.

65% against symp­to­matic
90% against se­vere dis­easehttps://t.co/GvtWk­Wl4CP pic.twit­ter.com/GloD­PHB2L0

— Brad Lon­car (@brad­lon­car) Feb­ru­ary 24, 2021
The re­sults come from a mul­ti­cen­ter Phase III tri­al that took place in Pak­istan, Mex­i­co, Rus­sia, Chile and Ar­genti­na. To date, 40,000 vol­un­teers have been vac­ci­nat­ed, CanSi­no said.
Chi­na's gov­ern­ment be­gan al­low­ing its mil­i­tary to use the ade­n­ovi­ral vec­tor-based vac­cine back in June, mak­ing it the first vac­cine ap­proved for lim­it­ed hu­man use. It was al­so Chi­na's first vac­cine to en­ter hu­man test­ing.
Fac­ing con­cerns that the can­di­date had lim­it­ed ef­fi­ca­cy, CanSi­no en­tered a Phase I tri­al in Chi­na study­ing the ef­fi­ca­cy of a two-dose reg­i­men in Sep­tem­ber. That tri­al, which is ac­tive but no longer re­cruit­ing, en­rolled 149 par­tic­i­pants ac­cord­ing to reg­is­tra­tion records.
As­traZeneca says its an­ti­bod­ies show ear­ly ef­fi­ca­cy against new vari­ants — re­port
Ear­ly tests sug­gest that As­traZeneca's mon­o­clon­al an­ti­body cock­tail ap­pears to be ef­fec­tive against emerg­ing vari­ants, the phar­ma's head of mi­cro­bial sci­ences, Mark Ess­er, told Bloomberg. 
Ess­er said the an­ti­bod­ies showed promise against two strains first de­tect­ed in the UK and South Africa, Bloomberg's Suzi Ring re­port­ed. In to­tal, As­traZeneca is run­ning five late-stage tri­als eval­u­at­ing the an­ti­bod­ies for pre­ven­tion and treat­ment — though Ess­er says the com­pa­ny is strug­gling with en­roll­ment as peo­ple drop out to get vac­ci­nat­ed.
AZD7442 en­tered an in­ter­na­tion­al Phase III tri­al back in No­vem­ber, with a tar­get of 5,000 par­tic­i­pants. So far, As­traZeneca has re­cruit­ed 3,000 vol­un­teers, Bloomberg re­port­ed.
Pro­phy­lac­tic treat­ments like the one As­traZeneca is de­vel­op­ing could prove use­ful for those with weak­er im­mune sys­tems, or those who don't re­spond well to a vac­cine. AZD7442 is a com­bi­na­tion of two mon­o­clon­al an­ti­bod­ies that is de­signed to be in­ject­ed in­to the mus­cle.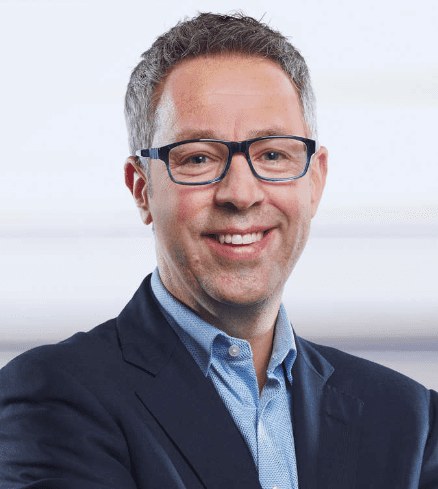 Mene Pan­ga­los
"These have been en­gi­neered specif­i­cal­ly to have what we call a long half-life, (so) we think they will con­fer pro­tec­tion for (at least) six, but more like­ly clos­er to 12 months," Mene Pan­ga­los, As­traZeneca's ex­ec­u­tive vice pres­i­dent of bio­phar­ma­ceu­ti­cals R&D, said in No­vem­ber, per Reuters.
Eli Lil­ly clinched the first emer­gency use au­tho­riza­tion for a Covid-19 an­ti­body back in No­vem­ber, and racked up an­oth­er EUA ear­li­er this month for the use of its two-drug an­ti­body cock­tail in re­cent­ly di­ag­nosed pa­tients with mild to mod­er­ate dis­ease.
The news comes about a week af­ter the WHO ap­proved As­traZeneca and Ox­ford's Covid-19 vac­cine. The As­traZeneca shot makes up the vast ma­jor­i­ty of CO­V­AX vac­cines, with more than 330 mil­lion dos­es sched­uled for de­liv­ery start­ing in late Feb­ru­ary.
NIH launch­es new ini­tia­tive study­ing Covid long-haulers
As a grow­ing num­ber of Covid-19 pa­tients re­port symp­toms that just won't go away, the NIH has launched a new ini­tia­tive to un­der­stand the long-term ef­fects of the virus.
Large num­bers of pa­tients con­tin­ue to ex­pe­ri­ence a "con­stel­la­tion" of symp­toms af­ter re­cov­er­ing from the ini­tial stages of Covid-19, from "brain fog" to short­ness of breath, ac­cord­ing to the NIH. The symp­toms, dubbed "Long Covid," can per­sist for months. And in some cas­es, new symp­toms arise over time.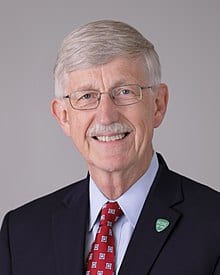 Fran­cis Collins
"We do not know yet the mag­ni­tude of the prob­lem, but giv­en the num­ber of in­di­vid­u­als of all ages who have been or will be in­fect­ed with SARS-CoV-2, the coro­n­avirus that caus­es COVID-19, the pub­lic health im­pact could be pro­found," NIH di­rec­tor Fran­cis Collins said in a state­ment.
With the help of $1.15 bil­lion from Con­gress over the next four years, the NIH is launch­ing the Post-Acute Se­que­lae of SARS-CoV-2 in­fec­tion (PASC) Ini­tia­tive in the hopes of ad­dress­ing key ques­tions, in­clud­ing what caus­es the pro­longed symp­toms and why some peo­ple are more vul­ner­a­ble than oth­ers.
The ini­tia­tive's cen­tral pro­gram, the SARS-CoV-2 Re­cov­ery Co­hort, will fo­cus main­ly on char­ac­ter­iz­ing the long-term ef­fects and the tra­jec­to­ry of symp­toms over time. An­oth­er com­ple­men­tary study will source da­ta from health records and data­bas­es to un­der­stand how many peo­ple are af­fect­ed and what con­tributes to re­cov­ery. A sec­ond one will eval­u­ate in­jury to the brain and oth­er or­gans.
"Through this ini­tia­tive, we aim to learn more about how SARS-CoV-2 may lead to such wide­spread and last­ing symp­toms, and to de­vel­op ways to treat or pre­vent these con­di­tions," Collins said. "We be­lieve that the in­sight we gain from this re­search will al­so en­hance our knowl­edge of the ba­sic bi­ol­o­gy of how hu­mans re­cov­er from in­fec­tion, and im­prove our un­der­stand­ing of oth­er chron­ic post-vi­ral syn­dromes and au­toim­mune dis­eases, as well as oth­er dis­eases with sim­i­lar symp­toms."
For a look at all End­points News coro­n­avirus sto­ries, check out our spe­cial news chan­nel.


AstraZeneca News – CanSino submits vaccine to Chinese regulators; AstraZeneca says antibodies show early efficacy against new variants — report – Endpoints News

Tags: AstraZeneca News