Goldman Sachs – Want to Make a Hit Record From Your Bedroom? Ask Splice.
Growing up in County Cavan, Ireland, Shane Codd dreamed of performing at huge nightclubs on the Spanish island of Ibiza, the global epicenter of electronic music. He dropped out of college for a year to work on his skills, producing songs and performing at local clubs. But his songs got lost in the bottomless pit of the internet. 
That all changed one day last year when Codd was browsing through a selection of vocal samples in a service called Splice. Codd was in search of a hook to accompany his instrumental creation. The resulting song, "Get Out My Head," gained an immediate following on streaming services when Codd released it in May 2020 and sparked a bidding war among record labels.
Codd signed with Polydor, part of Universal Music Group, which then rereleased "Got Out My Head" in September. The song has been in the top 10 in both Ireland and the UK. for the last seven weeks. Codd has been interviewed on almost every major radio station in his home country, and is now an in-demand producer collaborating with a major UK. pop star. And the 23-year-old did it all without leaving his bedroom in northeast Ireland.  
"It's pretty mad," Codd said, speaking in front of a wall with platinum and gold discs commemorating his success.
The boyish-looking Codd is now the poster child for Splice, a New York-based technology company that creates tools and services for musicians. Use of Splice has boomed during the pandemic, as people stuck at home experimented with making their own tracks. The company specializes in royalty-free samples, which allow people to use drum sounds or flutes from a large library for a monthly fee.
The company has just raised an additional $55 million from investors Goldman Sachs and Music, an investment firm led by music impresario Matt Pincus. Splice has now raised more than $150 million, and investors value the company at close to $500 million.
The latest infusion of cash — and the lofty valuation that comes with it — establish Splice as one of the leaders in the booming market for music tools. We've written about the hot market for song catalogs. We've written about the feeding frenzy for new podcasts. Now, behold, the latest hot commodity in audio. Music software sales have eclipsed $800 million and should reach $1.8 billion by 2027, the firm said.
"A third of the world tries to make music," Splice Chief Executive Officer Steve Martocci said in a recent interview. "Think about all the kids in the public school making music with a recorder."
Martocci founded Splice in 2013 with Matt Aimonetti. The company charges its customers a monthly fee for access to a deep library of what's called royalty-free samples. A musician, like Codd, can access a snare drum beat, a guitar lick or a vocal hook recorded by someone else, and doesn't have to share any profits from his song with the creator of the sample.
The person who provided the initial sample gets paid by Splice, earning a share of its subscription revenue (or maybe a cash guarantee). Prices start at $7.99 a month.
As the internet has made it easier for people to release music without the help of a major music company, Splice has become a vital tool for thousands of amateurs who can't afford time in a studio.
There are now some 4 million people who use Splice, accessing more than 400 million samples a month. Some pay for the ability to use 100 samples in a month. Others pay for access to far more. Martocci believes all of those numbers are about to soar, and plans to use his new money to create more tools and invest in education.
"Splice gives you all the components you need to make music," said Pincus, who has invested in the company both from some of his personal fortune and a fund he operates in partnership with LionTree, a boutique investment bank. "Beginners have access to the same tools as the pros."
As Splice has grown, it has also become popular among a generation of producers constantly on the move, and even major pop stars looking for a fresh sound. Justin Bieber used a Splice sample in his song "Running Over," while producers Sophie and Tainy have created what Splice dubs "sample packs" of beats and sounds.
Tainy, who produced "I Like It" for Cardi B and J Balvin, taught himself to produce by listening to his favorite songs and experimenting. He's now one of the most successful producers in the world. 
He produced "Dákiti," a song by Bad Bunny and Jhay Cortez that has been one of the 10 most popular songs on Spotify and YouTube all year. He initially sent the melody to Cortez seven or eight years ago. Cortez passed on it. Tainy uploaded it to Splice, and last year Cortez heard the melody anew and decided to sing over it.
Codd taught himself how to make music using YouTube videos. After seeing that the DJs Avicii and Martin Garrix use Fruity Loops studio software music to produce music, he got himself a copy and started fooling around.
To share his passion, he created a playlist called "Trance Anthems 90s-00s" that has exploded along with his music, and it now has more than 85,000 likes. In between classic songs like "Better Off Alone" and "Heaven," he has added a newer song: his own. — Lucas Shaw
The best of Screentime (and other stuff)
The Beach Boys Are Ready for a Comeback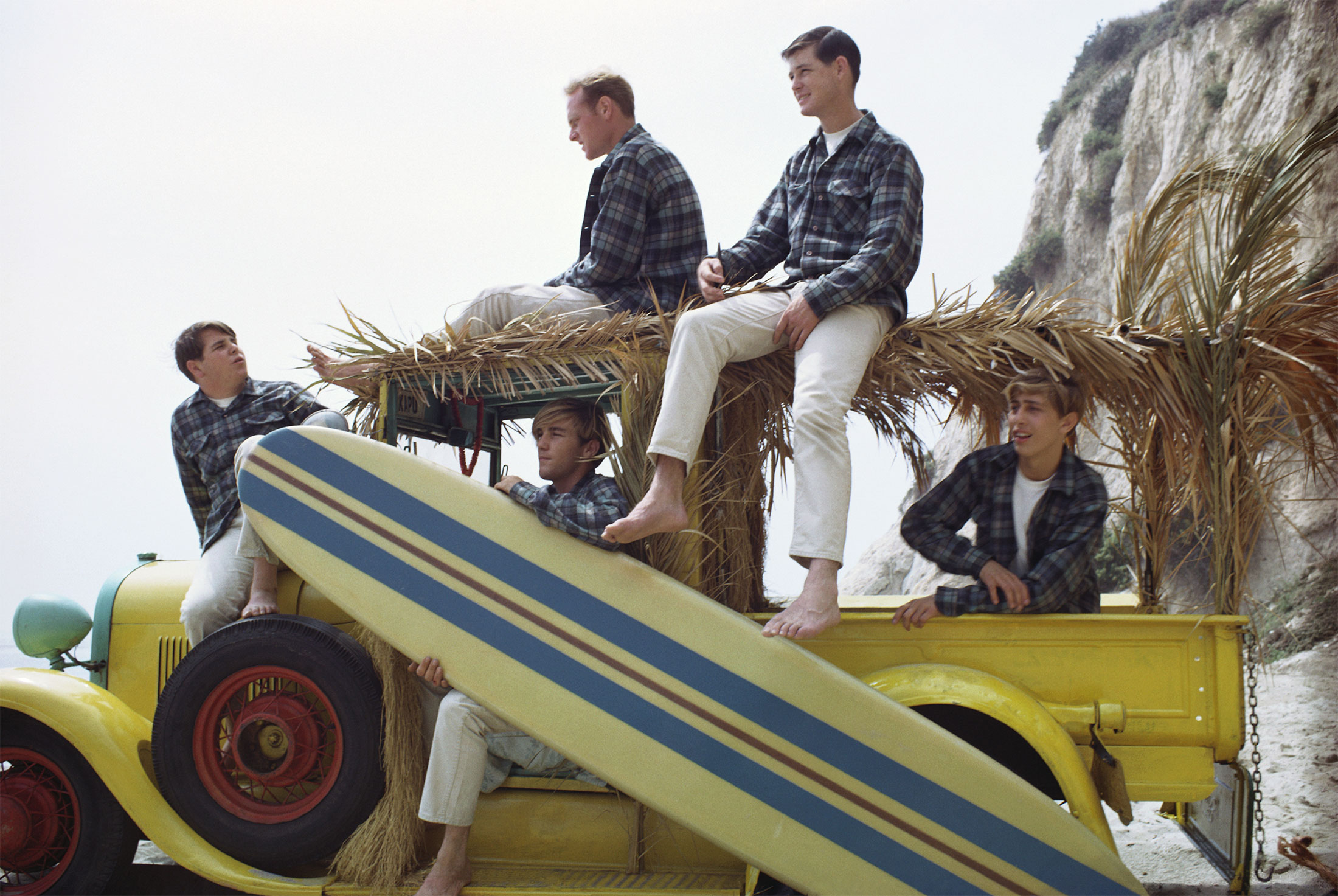 Music mogul Irving Azoff sees the Beach Boys as an undervalued gem and thinks he can make the band cool again, profiting along the way. 
Azoff, manager of the Eagles and John Mayer, has acquired a majority interest in the band's music, as well as an archive of photos, videos and interviews — the latest in a flurry of deals involving classic rockers. Financial terms weren't disclosed, but the total value of the assets is $100 million to $200 million, according to a person familiar with the situation.
Formed in Southern California in 1961, the Beach Boys were one of the first great U.S. pop-rock bands and became synonymous with surf culture in the 1960s. But the group hasn't held on to its cultural status like the Beatles, the Rolling Stones or even Queen. 
Spotify's big day
Get ready for a lot of news about Spotify. The Swedish audio giant is hosting an event Monday to explain to musicians, podcasters, investors and business partners what it's been up to over the last couple of years.
Things you can expect:
Lots of new shows.

Updates on its plans to make money from podcasting, and specifically sell advertisements.

New tools for aspiring musicians and podcast hosts.

Musical guests
The 'Reply All' situation
PJ Vogt will step down from his job hosting the podcast "Reply All," one of Spotify Technology SA's most popular series, following allegations of a toxic work environment.  Vogt is taking a leave of absence and could return, and Sruthi Pinnamaneni, a senior reporter for "Reply All," will stop working on the show immediately.
Vogt and Pinnamaneni are stepping aside after two former colleagues accused them of stunting efforts in 2018 and 2019 to diversify the workforce at Gimlet, an award-winning podcast studio that Spotify acquired in the latter year. 
The irony? Pinnamaneni was in the middle of working on a special series about racism and discrimination at Bon Appetit, the glossy food magazine.
Apple's minimal podcast strategy
Apple is releasing a companion podcast to "For All Mankind," its TV show about the U.S. space program. This is the tech giant's first exclusive podcast, which sounds like a big deal.
Apple invented the market for podcasts, and remains the dominant distributor in the U.S. But it has sat and watched as Spotify spent billions of dollars investing in new technology and programming, and Amazon followed suit.
So what exactly is Apple thinking? The company has discussed a subscription model. It's discussed original podcasts. It's discussed marketing support. But for now, it is dipping its toe in with a companion podcast to a TV show that isn't even a huge hit.
Et Tu, Triller?
Triller has been inflating its user numbers. You may have many questions about this sentence, such as:
What is Triller? Why would it inflate its numbers? Why should I care?
Triller is a short-form video app that tried to take advantage of TikTok's legal troubles to build an audience. It is nowhere close to TikTok, or any major social media app. It inflated its numbers to make it seem like it's more popular than it is.
Universal Music Group is very angry that it's not getting paid by Triller. Other music groups are upset too. And so… leaks!
Deals, deals, deals
Universal Music Group, the world's largest music company, is teaming with Big Hit Entertainment, the home of BTS, to find the next big boy band.

Speaking of Universal, the company is going to go public later this year, moving up what had been a 2022 IPO.

IHeartMedia acquired Triton Digital, an audio analytics and measurement firm, to boost its podcasting business.

Spotify, Apple and other streaming services are paying songwriters $424 million. "Let me translate this for you: Songwriters have been shorted nearly 1/2 billion dollars by streaming services in last decade," singer-songwriter David Lowery wrote on Twitter.
Weekly Playlist
I fell in love with "Strange Town," a new track by the singer Buzzy Lee and produced by Nico Jaar. If you like Rhye, this is good music for you.
Also, I forgot to mention that I am in a new documentary about OnlyFans, which is available on Hulu right now. I appear fully clothed.