Goldman Sachs – Your Evening Briefing: Goldman Pushed Over Forced Arbitration
Last year Wells Fargo became the first big U.S. bank to do away with mandatory arbitration for sexual-harassment complaints. Now Goldman Sachs is being urged to take a step in the same direction. The Wall Street giant faces a vote at its annual meeting this month on whether it should publish a report about how its mandatory-arbitration policy impacts employees and workplace culture. Forced-arbitration has come under scrutiny as one of the many ways by which companies bury employee complaints. Recently, Facebook, Google and Microsoft have done away with the proceeding when it comes to sexual-harassment claims. As for Goldman and the coming vote by its shareholders? The bank is urging them to vote no. —David E. Rovella
Bloomberg is tracking the progress of coronavirus vaccines while mapping the pandemic globally and across America. 
Here are today's top stories   
Twitter held talks to acquire Clubhouse, the buzzy audio-based social network. The companies discussed a potential valuation of roughly $4 billion.
Call him a bond vigilante. A former Barclays credit derivatives strategist and bond fund manager with two decades working in debt markets, Ulf Erlandsson now spends his time forcing bankers and fixed-income investors to face their responsibility for the planetary climate crisis—and how they can atone. 
Sweden is learning that its pioneering vision for a central bank digital currency might take a lot longer to enact than initially thought. 
Embattled New York Governor Andrew Cuomo, who has busied himself with budget matters while scandals tied to nursing home deaths and sexual harassment allegations swirl, sought to reassure rich people on Wednesday. If you don't like the new taxes headed your way under a new budget deal, don't worry, the Democrat said: Congress will soon repeal Republican limits on state and local tax deductions, he pledged, so at the very least it will be a wash.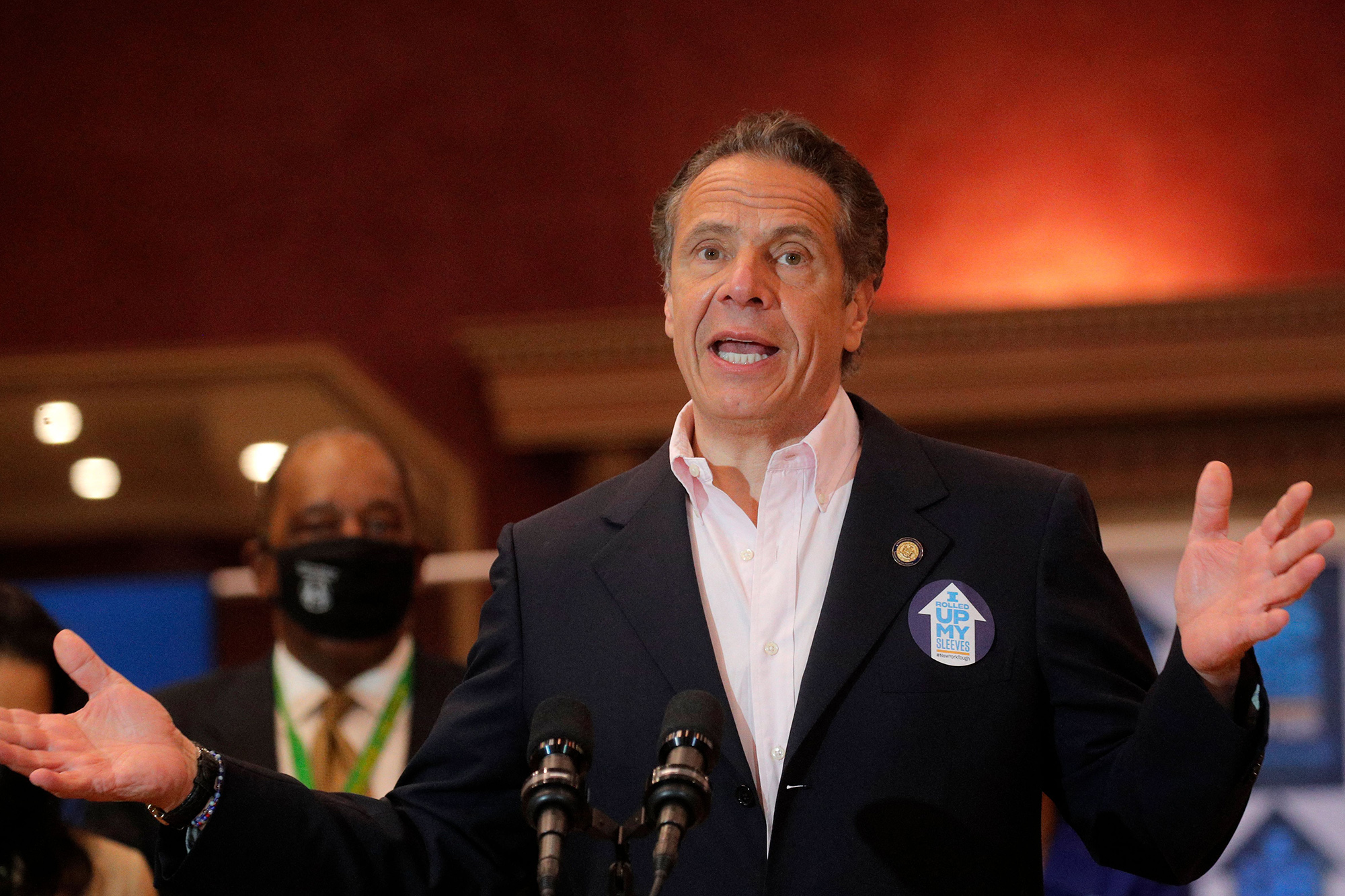 While reaffirming that the vaccine's benefits outweigh any risks, and that any such risks are rare, two drug regulators issued a warning about AstraZeneca's Covid-19 vaccine, acknowledging a link to a rare type of blood clot. The European Union's European Medicines Agency found a "strong association" with the complication, and the bloc's health ministers may soon recommend limiting use to people over 60. In the UK., officials are advising those under the age of 30 be offered an alternative vaccine if one is available. Here is the latest on the pandemic.
U. S. property taxes increased in 2020 at their fastest pace in four years. The average tax on a single-family home climbed 4.4% to $3,719, double the rate of increase in 2019. Nationwide, property taxes levied by counties rose to $323 billion from $306.4 billion, with some of the steepest increases coming in unexpected places.
Zachary Horwitz never made it big. There was the uncredited part in Brad Pitt's "Fury" and a host of roles in low-budget thrillers and horror flicks. But federal charges suggest he had acting talent, duping several financial firms out of hundreds of millions of dollars—enabling him to live the Hollywood dream after all.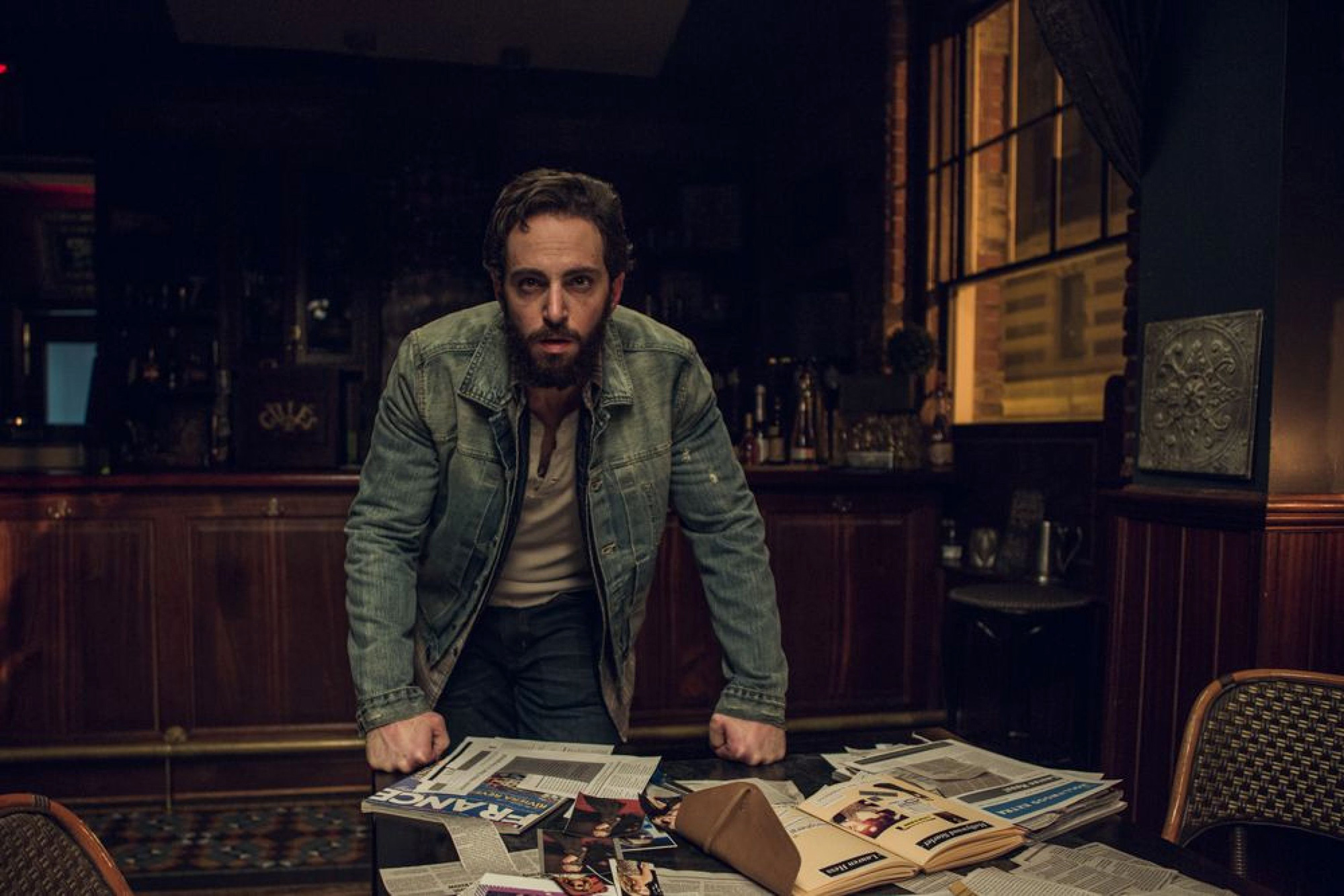 What you'll need to know tomorrow 
What you'll want to read in Businessweek
President Joe Biden called the effort by Georgia Republicans to restrict access to voting in that southern state "Jim Crow on steroids." The national backlash against the new law, and others like it being pushed in many Republican-controlled statehouses, has also forced corporate America to choose sides, at least in what they say if not what they do. Long the self-appointed friend of big business, the GOP suddenly finds itself threatening CEOs as those executives decry the "big lie" of voting fraud being used to justify laws critics contend are intended to keep millions of Black Americans from voting.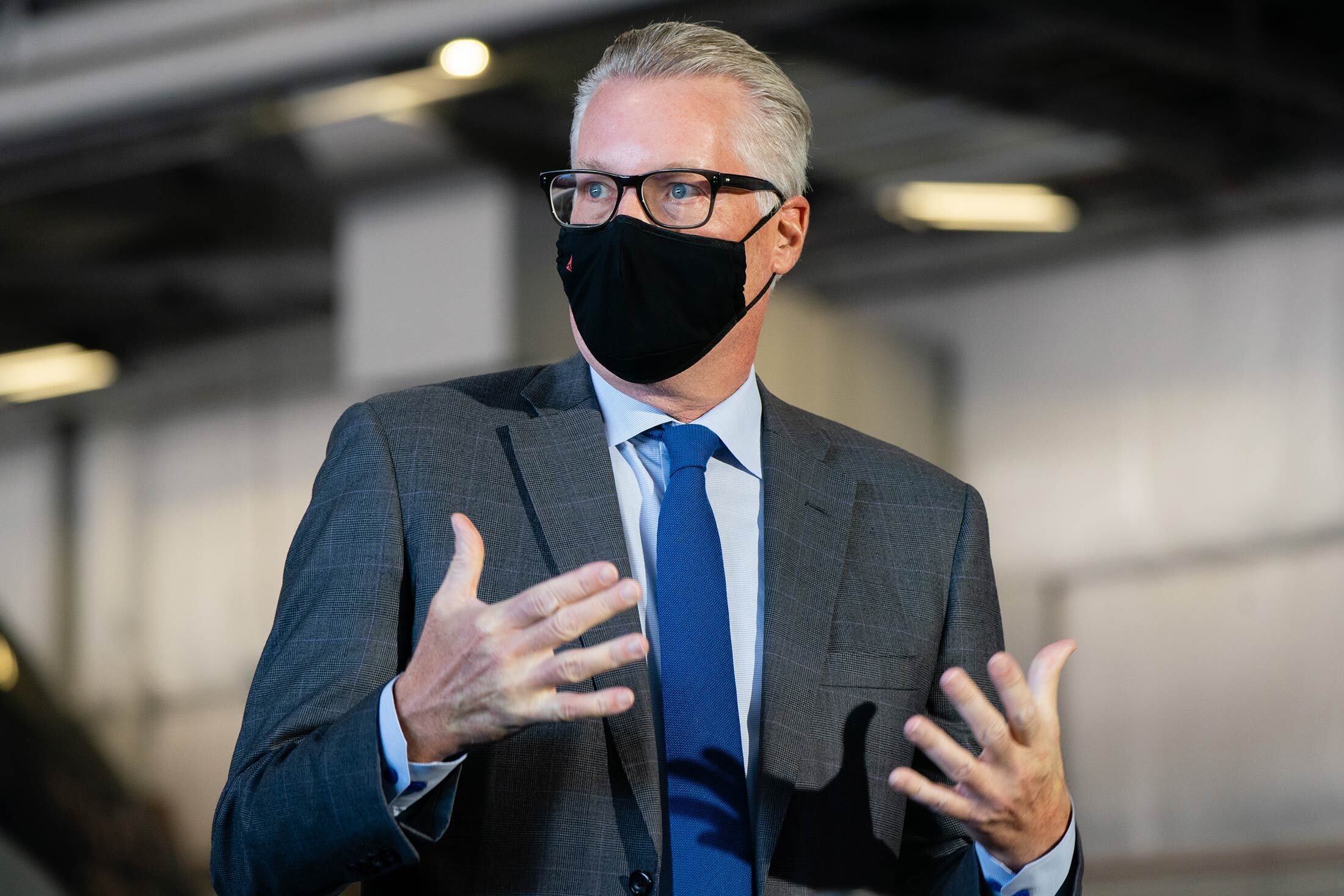 Like getting the Evening Briefing? Subscribe to Bloomberg.com for unlimited access to trusted, data-driven journalism and gain expert analysis from exclusive subscriber-only newsletters.
Seeing Around Corners—Innovative Data Management: Join Bloomberg on April 21 for a virtual think tank with leading financial services executives as they discuss innovations in data management that enable accurate and real-time insights. Participants will reveal how new data strategies have changed their operations and impacted company culture. Sponsored by Intersystems. Register here.
Download the Bloomberg app: It's available for iOS and Android.
Before it's here, it's on the Bloomberg Terminal. Find out more about how the Terminal delivers information and analysis that financial professionals can't find anywhere else. Learn more.