Bank of America – Dallas-Based Impact Ventures is Hosting Virtual Startup Showcase and $50K Pitch Competition This Weekend » Dallas Innovates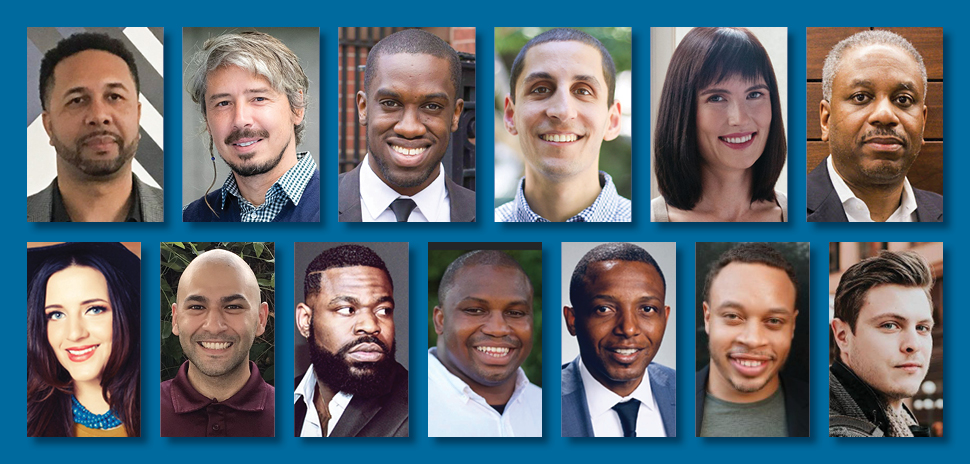 Dallas-based Impact Ventures, a startup accelerator dedicated to creating more diverse and inclusive ecosystems, is hosting its own virtual startup showcase and pitch competition this Saturday, Jan. 30 as a culmination of its 12-week Growth Track Accelerator Program.
Presented by Bank of America, the free event will feature 13 tech startups and small businesses led by diverse founders—women, Black, and Latino—from across North Texas and the U.S. Expert-led breakout sessions, live networking, and a virtual expo booth will fill the day, all anchored by a "Shark Tank"-style $50,000 pitch competition and live audience Q&A with the founders.
The three breakout panels will feature local entrepreneurs, national leaders, and corporate executives from the likes of Bank of America, Intuit, Capital One, and Toyota North America. Attendees can expect engaging discussions on entrepreneurship and mission-oriented investing.
"Bank of America is committed to connecting entrepreneurs to the resources needed to succeed," Emily Ledet, Dallas market executive for Bank of America, said in a statement. "Our partnership with Impact Ventures will help courageous, hard-working and diverse business owners make a meaningful impact in North Texas by creating jobs that support economic mobility in their communities."
The event concludes Impact Ventures' accelerator program, supported by Capital One and Santander Consumer USA.
Formerly known as Impact House, Impact Ventures was founded in 2017 by CEO Benjamin Vann to close the income and wealth gap for minorities and women via tech career pathways, inclusive entrepreneurship, and capital investment. Last year, Vann and his team launched a new 12-week accelerator dedicated to assisting underrepresented communities looking to break into the tech industry.
But as COVID-19 spread, the program transitioned its startup and growth track programs to be 100 percent virtual, supporting diverse-led startups with the opportunity to engage with a broader audience.
When that inaugural cohort concluded, the 25 North Texas startups collectively raised $458,000, created 46 new jobs, and participated in more than 500 hours of education and mentoring. It was widely praised as "North Texas' first minority-focused startup accelerator program."
"The continuation of the COVID-19 precautions has been a constant adjustment, but we are seeing some of the benefits of virtual settings providing pathways for increased visibility and engagement from mentors and investors—two critical resources that our vulnerable business owners the most right now," Vann said in a statement.
Impact Ventures' Virtual Startup Showcase and $50K Pitch Competition is Saturday, Jan. 30, 2021 from 11 a.m. to 3 p.m. You can sign up here.

Get on the list.
Dallas Innovates, every day.
Sign up to keep your eye on what's new and next in Dallas-Fort Worth, every day.
Bank of America – Dallas-Based Impact Ventures is Hosting Virtual Startup Showcase and $50K Pitch Competition This Weekend » Dallas Innovates
---
See also Chase Online.
How to Send Money Online.
Partner Banking News.
---