Bank of America – Enigmatic Sallie Krawcheck finds success evolving her RIA to a more conventional high-net-worth business model, then proclaims her 'contrarian' bonafides
The former chief of Merrill Lynch brokers uses analyst's choice of Bank of America shares as example of also-ran thinking but her maverick approach with Ellevest may be declining.
Brooke's Note: We have been keen observers of Sallie Krawcheck — a woman whose name was once synonymous with wirehouse leadership — since she formed an automated RIA, Ellevest, that targets mass affluent women. Would her bulge-bracket DNA or her born-again RIA ethos win out as she sought to advance Main Street women and make her rich backers richer? While the jury is out, she is going in both directions by proclaiming the importance of being a courageous contrarian, yet shifting the business model upmarket and toward the delivery of more advice by people. Her investors seem to be sticking by her as the company reaches the $1B milestone and her ability to get favorable media coverage in esteemed publications is all but unmatched. Just don't be surprised if the business model continues to get more conventional even if part of her wants to win as a contrarian.
Using as an example the company that helped make her famous, Sallie Krawcheck recently took investment analysts to task for recommending Bank of America stock ((BA)C), citing it as exhibit A for how not to get ahead.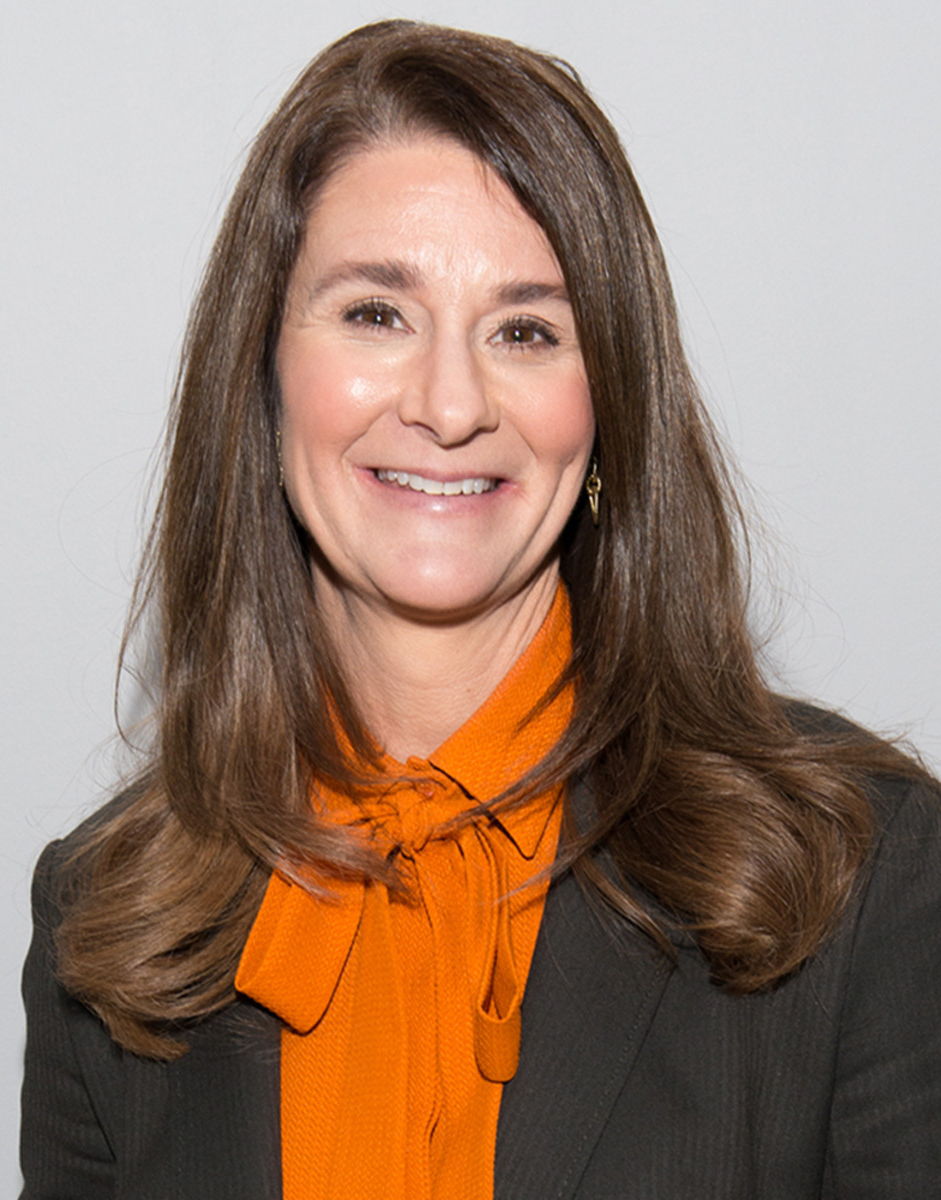 The often outspoken founder of New York City robo-advisor Ellevest says that analysts who want to make a name for themselves have to quit being "comfortable" making recommendations that always align with the herd.
"If everybody's recommending Bank of America stock, and so you're comfortable and you feel good, then it's over already," the former CEO of Bank of America-owned Merrill Lynch Wealth Management explains in an Inc.com article.
"What you really want to be is contrarian," says the "by women, for-women" company head.
Krawcheck began her career as an analyst for Sanford C. Bernstein & Co., before rising to become CEO of Citi's wealth management business and finally president of the Global Wealth & Investment Management division of Bank of America (Merrill Lynch).
"You're going to have to be uncomfortable before you're right," she asserts.
Krawcheck did not respond to two separate requests for comment about her embrace of contrarian investing.
One question asked by email was whether Ellevest will begin to apply a contrarian investing philosophy to its robo-advisor.  Ellevest relies on the plain vanilla approach of investing in stock and bond ETFs and mutual funds.
Toeing the line
"What I'm not going to do is turn this into a place I've been before," she said to her firm's 15,000 stock brokers in a video-recording on Aug.7, 2009, according to a Bloomberg report.
The 56 year-old show her contrary streak after she was appointed CEO of Citi Wealth Management in 2007. She clashed repeatedly with Citi CEO Vikram Pandit. See: Krawcheck reveals: What I learned when I got fired (the first time).
She argued that Citi was obligated to reimburse clients for defective investments distributed by Citi wealth management's brokers and bankers. Pandit hotly opposed the idea eventually leading them to part ways in 2008, amid the financial meltdown.   See: New Merrill Lynch CEO says virtually nothing not already reported in the media.
Krawcheck left BOA with a $6 million golden parachute and in 2013 acquired 85 Broads Unlimited LLC (now doing business as Ellevate Network). She now chairs the organization
The robo-advisor she launched in 2016 specialized in mass-affluent women investors. Yet, when mainstream women failed to materialize in critical mass, Krawcheck fell back onto convention by adding a higher-fee service with a human interface and appealing to high-net-worth investors. See: Sallie Krawcheck raises fresh $33 million but only after her venture becomes Schwab RIA with classic fees and minimums and a warrants-for-AUM program.
Her fresh tactic worked. Ellevest topped the $1 billion marker for assets under its management (AUM) three months ago, some 27 months after it first embraced the wealthy.
Because of her reputation for impartial advice and her decision to take Bernstein out of the lucrative, but conflicted underwriting business,  Fortune  dub her "The Last Honest Analyst," and she gained a wide following in the business world.
It enabled her to draw high-profile backers like Melinda Gates and former Obama White House advisor Valerie Jarrett when she launched her own firm.
Gates and Jarret took part in a $33 million venture capital (VC) funding round through Gates' Pivotal Ventures in early 2019, which fueled Ellevest's high-net-worth venture, Ellevest Private Wealth Management
The firm has a few hundred clients, who must meet a minimum $1 million investment threshold, according to Fintech Zoom.
Ellevest has yet to turn a profit, Fintech Zoom stated.
Today, the company, which also runs a financial and lifestyle magazine describes its mission as "to get more money in the hands of women."
High-net-worth clients now account for $396 million of Ellevest's assets, 39% of its AUM, and since the up-market service launched it has brought in an average of $14.5 million a month.
The company's five-year-old robo-advisor averaged inflows of $9 million a month over five years. Today it manages $585 million, or 50% of the company's AUM.
Fee reaping
Ellevest also shifted tack last year on its retail model.
It added a membership subscription fee in June 2020, which bolted on limited financial planning and advice, DIY education services, workshops and banking and credit card services run by Coastal Community Bank and Mastercard.
Its membership fees begin at $1, and can rise to $9 for 'executive' membership, which adds in tailored portfolios, more planning services and 50% off coaching sessions.
The company, which has 123,000 clients, could reap anywhere from $123,000 a month to $1.1 million a month in member fees.
It also takes a cut of interchange and other debit and credit card fees, and levies a 25 basis point monthly fee on mass market client assets, and 50 basis points on high-net-worth assets, according to its Form ADV 2.
Its average retail account balance stands at $8,000, Fintech Zoom reports.
Ellevest custodies its robo-advice client assets with the now Goldman Sachs-owned Folio Investments and its high-net-worth clients with Schwab. See: Goldman Sachs buys Folio to gain an RIA-custody toehold, and gets robo-advisors in the bargain, days after Schwab buys Motif.
It also added ESG portfolios three years ago, with a particular focus on gender equality.
Ellevest is also, conventionally, looking to attract a few good men as investors. It seeks  "male allies" and "non-binary people," it states on its website.
Ups and downs
Indeed, her frankness was a key factor in her appointment in 2002 as CEO of Citigroup's (then new) Smith Barney unit, according to Crain's.
But by 2005. she'd fallen out with the company culture at Smith Barney.
Then, in 2008, Citigroup stripped her of most responsibilities as CEO of Citi Wealth Management — a fact she heard first in an email from a friend, according to the New York Times.
She then quit, attributing her departure to pressure to be more of a team player, the newspaper reported. 
Still speaking out
Yet Krawcheck continues to speak out against industry forces that have, at times, propelled her star higher. See: What to make of Sallie Krawcheck's emergence as a Twitter-sphere celebrity.
In December 2019, for instance, she lamented that VC investors could be a major pain, and far harder to divorce than a spouse. See: Why Sallie Krawcheck made a plea for 'divorce' from unnamed 'investors' as her Ellevest startup approaches its sixth birthday.
VC funds have backed Ellevest to the tune of $91.4 million, most recently in a $12.3 million Nov. 2020 raise led by Allianz Life.
In May of the same year, she slammed a JP Morgan Chase Bank tweet for talking down to women in a way it would never do to men.
She then exhorted women to "buy the f***ing latte", and actively rejected the narrative that "frivolous expenses" led to lower investment by women. See: Sallie Krawcheck defends latte-spending after high-net-worth pivot.
Bank of America – Enigmatic Sallie Krawcheck finds success evolving her RIA to a more conventional high-net-worth business model, then proclaims her 'contrarian' bonafides
---
See also Chase Online.
How to Send Money Online.
Partner Banking News.
---