Bank of America – Shakeups Continue On Mint Street As Panthers Fire CMO
David Tepper continues to mold the Carolina Panthers – and his larger Tepper Sports & Entertainment enterprise – and after making moves on the football side of the organization earlier this month, hiring general manager Scott Fitterer and moving on from two long-time staffers, the Panthers organization has made changes on the business side, moving on from Chief Marketing Officer Meredith Starkey, sources told The Riot Report.
A spokesman for Tepper Sports & Entertainment confirmed that Starkey is no longer with the team. Vice President of Business Development Paul McGoohan, who had planned to return to the UK, will also be departing the organization after a few more weeks at TS&E, said the spokesman.
Both Starkey and McGoohan were hired by Tepper, along with Team President Tom Glick, and mark the first instance of a high-ranking official hired during the Tepper Era – as opposed than holdovers from the previous regime – to be let go. Both have worked under the Tepper Sports & Entertainment umbrella for less than two years, with Starkey joining the team in March of 2019 and McGoohan being hired four months later.
Starkey spent 10 years at T-Mobile as VP of Marketing – Sponsorships and Events before joining the Panthers. The North Carolina native was named one of the "Top 15 Women in Event Marketing" by Event Marketer Magazine and Sports Business Journal named her a "Brand Power Player."  In 2014, Sports Business Journal included her in the class of "2014 Game Changers: Women in Sports Business" and as a "Forty Under 40" award winner the following year.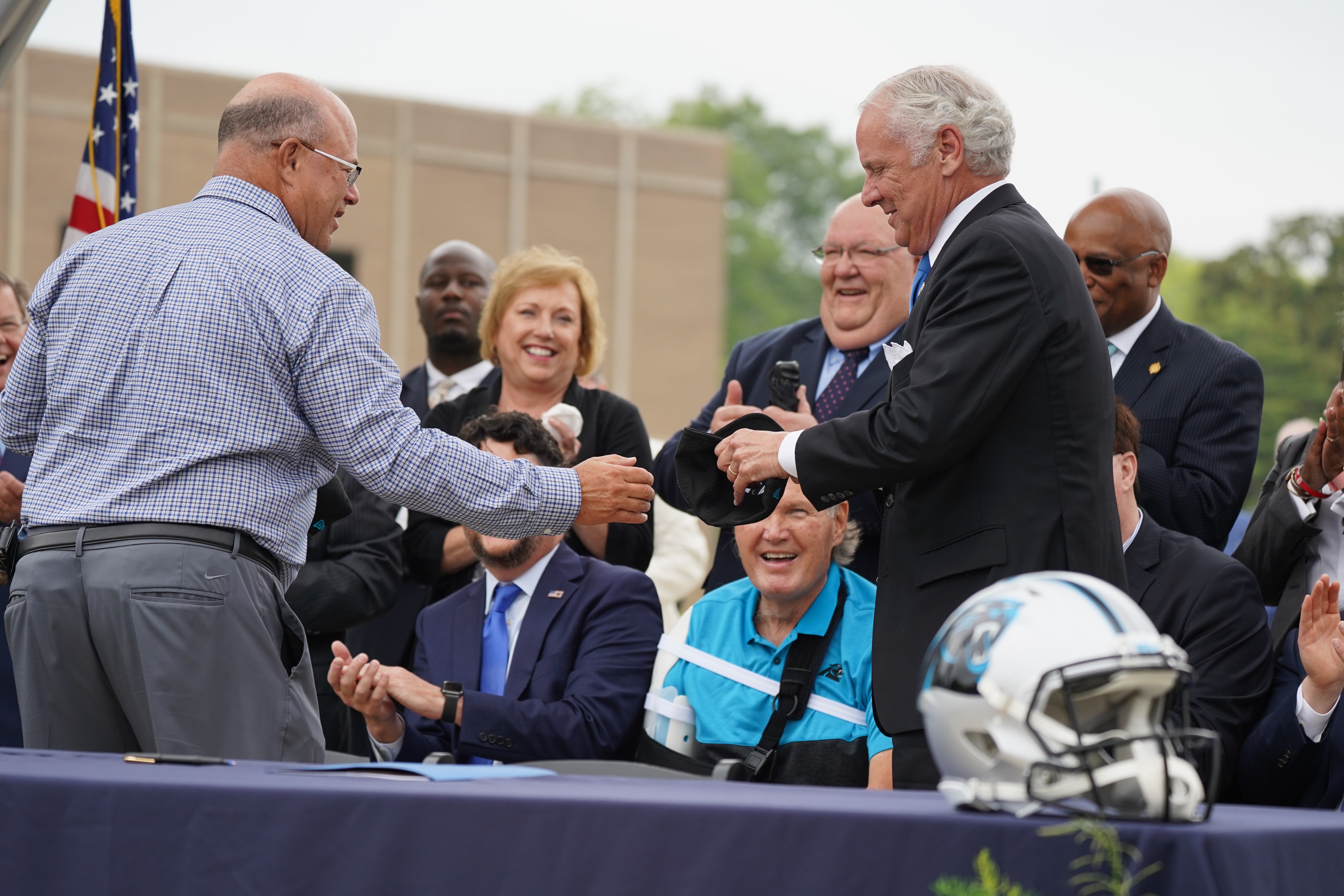 When David Tepper bought the Carolina Panthers in 2018 for $2.275 billion, one of the first things he promised to do was overhaul an outdated business side of the organization, taking a franchise that had long lagged behind the rest of the NFL in terms of innovation and slamming them forward into the twenty-first century. Just over a month after purchasing the team, Tepper hired Team President Tom Glick, who had previously worked as COO of the Manchester City Football Club, to help lead the organization.
Since purchasing the franchise less than three years ago, Tepper has already planned and broken ground on a state-of-the-art practice facility – not to mention building a practice bubble next to Bank of America Stadium in addition to multiple upgrades to the building which opened in 1996. Over the past year and some change, he has hired a new GM/Head Coach combination in Scott Fitterer and Matt Rhule and brought an MLS franchise to Charlotte.
The Panthers were recently named the 22nd most valuable franchise in the NFL by Fintech Zoom Magazine, with a valuation of 2.55 billion, calculated in September of 2020.
Bank of America – Shakeups Continue On Mint Street As Panthers Fire CMO
---
See also Chase Online.
How to Send Money Online.
Partner Banking News.
---