E-payment, also known as electronic payment or digital payment, is a method of paying obligations and transferring monies that use digital or electronic equipment. Mobile phones, Point of Sale (POS) equipment, computer or digital channels are examples. In addition to bank transfers, mobile money transfers, credit and debit cards, cash cards, and prepaid cards are also utilized in digital payments.
While cash is still handy for minor purchases, the convenience and security of making payments online increased the usage of digital payments worldwide. People are already looking for the most effective and the best virtual debit card in the market for their payment needs.
The transfer of cash payments to digital payments improves the lives of low-income people. It makes it possible for governments, corporations, and organizations to send and receive payments in a more cost-effective, secure, and transparent way. It also contributes to the worldwide growth of inclusive economies. Forecast reports of the growing digital payment market are even gaining global attention.
The advancement in technology and the world's pandemic experience pushed the advantage of cashless and contactless payments and transactions. The trend is to speed up the checkout process, integrate digital wallets, or make financing options online shoppers can apply for and use right from their phones.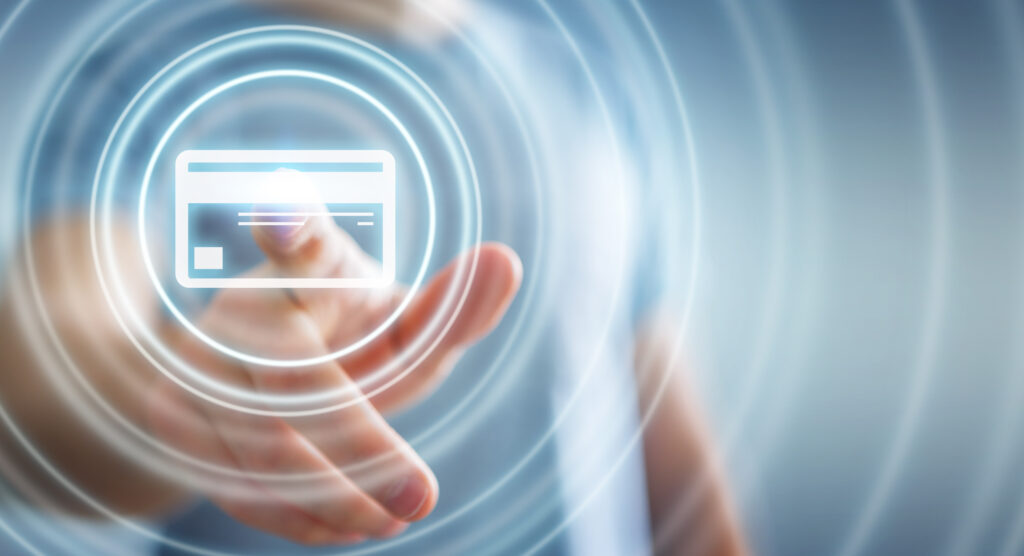 And, as people become more reliant on cashless payments, the need to increase electronic or electronic payment efficiency has become paramount. Here are some ways to improve e-payment efficiency:
1. Ensure Device And Browser Compatibility
Different browsers and devices use several mechanisms when preserving and automatically transmitting credit card information. Thus, ensure that the online payment browser is compatible with the device you're using.
Today, payment details must function in a secure, simple, and quick environment across whatever channel the consumer chooses. Users feel uncomfortable with connection delays and when rerouted or required to provide more personal credentials than necessary. A more standardized application should give a more straightforward functionality that offers easy access for average users.
2. Promote User Orientation And Education
Many clients are still hesitant to use digital payments. But customers will be more comfortable with cashless payments if companies educate them on the advantages of electronic payments. Establishments could post signages or email marketing to communicate how digital payments work to their customers and how they're more effective and efficient compared to traditional payment methods.
This client electronic payment orientation should include essential application operation tips to facilitate secured and efficient transactions. User operation guides should be simple and always available across all electronic payment platforms.
3. Maximize Banking And Financial Technology Sector Participation
The more banks that participate in electronic payment transactions, the more efficient they become. It is simpler to transfer funds and make online payments to linked banks' personal and corporate bank accounts. Bank integration improves and simplifies electronic payment methods.
Also, partnerships between banks and fintech companies create 'financial ecosystems.' These ecosystems bring together a wide range of services, including payment, under one roof. Customer service for financial transactions has become more worry-free. It makes it easier for people to order and pay for things contactless and safely online.
And this banking and fintech ecosystem helps the digital payment industry grow and become more efficient.
4. Collaborate With More Credit Card Institutions
Today's online consumers and shoppers have become more dependent on credit cards as the easiest and most efficient way of buying and paying for their needs. That's why collaboration with more credit card companies will improve the efficiency of electronic payment processes. And, the more credit card companies join forces with electronic payment methods, instant, efficient, and secure payment transactions online have become more dependable.
Credit cards are now widely used as payment for purchases and charges for services, including bills for government transactions. The electronic payment method will become more efficient as more credit card companies link to the electronic payments system. And more consumers will be encouraged to rely on the convenience of electronic payments.
In A Nutshell
It's safe to say that the electronic payment method will improve and be more efficient over time. Consumers worldwide may even increase demand for digital payment platforms and want a more advanced user interface experience. But today's growing demand for contactless transactions will improve the quality of doing business online, especially paying online.
As the demand to pay for expenses online grows, many electronic payment platforms follow suit. These include cryptocurrencies, QR codes, and other advanced systems. And as more institutions in the financial industry get involved, the authorities will closely monitor electronic payment security and efficiency for the benefit of all users.