Banking-as-a-Service is already established as one of the most important trends for tech giants, financial institutions and consumer-facing service providers across the world.
It is important to understand the opportunities this trend represents because it is empowering thousands of businesses to take control of their funds, digitize their financial operations and develop customer experiences that will drive growth.
The change in regulations and the progress in technology has paved the way for rapid adoption. API based services have connected technology firms with banking infrastructure in a way that wasn't possible before. As this connective layer grows, the rich data that flows through it will cause a new wave of financial innovation that will totally transform the finance industry as we know it today. Some of us might remember the time where we had to use a disk to boot our computer just to get it running, or spent time connecting to the Internet with a modem. Many of today's financial services will look as odd in a decade as booting your computer or spending time connecting to the Internet. 
What is Banking-as-a-Service?
Banking-as-a-Service, or BaaS, enables non-regulated entities to provide regulated services. For example, a marketplace will be able to provide bank accounts to its users and cater to the basic insurance service needs of its audience. A brick-and-mortar business will be able to issue credit on the go to its customers and even reward them in cash with an instant cashback program.
Banking-as-a-Service is also important to a great range of regulated institutions too. On one hand, they can now provide their own services as an embedded part of 3rd party services and grow their audience, and on the other hand, they can let other regulated firms seamlessly become a part of their own offering and grow the B2B/B2C arms of their business.
Payment institutions can offer credit in cooperation with banks, insurance companies can offer remittance and FX services together with a payment institution, and real estate brokers can sell loans and health insurance. All as one integrated solution.
BaaS is such a powerful and important trend because it enables any company, from marketplaces and social media platforms to pubs and laundromats, to provide services that enhance the customer experience and drive sales. Offering banking services to customers in various contexts and in an embedded way will be the norm going forward. We already see it with services from non-financial institutions such as Starbucks and Uber.
We no longer spend 20min with a tape player to load a video game, so why would we not embrace ordering a pizza through our favourite game console? The tech is there, and so is the competition to win the hearts and minds of a new generation of consumers.
Why it matters to global e-commerce
This new approach matters so much because no online business can claim they're only local.
This means that even if you only sell flowers in your little village, you will still encounter customers from across the world. Not only that, but your competitors across the world could also, at any moment, enter your market via online channels and compete with you locally.
Just to spell it out, you can't run or hide from the competition regardless of your industry or location. Either you adapt to the change or embrace the fate of Kodak (Don't know what Kodak is? Ask your mum).
Today, it is almost standard practice for a seller in one country to use a tech platform from another country to engage a buyer in a third country. Chinese seller, on a US platform selling something to a student in Amman. Just look at marketplaces such as eBay, Amazon or Alibaba.
As a result, fewer and fewer companies can be considered local while more and more should be classed as global. Your local flower shop is one click away from being multinational. The minute you sign up with Interflora, you're global.
These global businesses have a global supply chain and a global audience. At the front-end, they often sell to customers from different countries through a common technology platform. On the back-end, they deal with complex supply chains that involve manufacturing, transportation, storage, customer support, sales across multiple locations etc. The list is long, and it is getting longer as new regulation pushes for more local presence for international companies.
All of these interactions result in settlements with companies in different countries, using a range of currencies. The fast-paced eCommerce market is poorly served by the slow and cumbersome legacy banking infrastructure that incumbent banks rely on, and this is the main reason BaaS is becoming increasingly important for companies that have more than a single location or a single sales channel.
How businesses benefit from it
Banking-as-a-Service matters to businesses of all sizes and across all jurisdictions – whether you are a marketplace, an airline, a local bakery, a consumer service provider or a complex business with global ambitions. The fees you are charged and the business blockers you face when paying, settling, or storing your money make a real difference. And I haven't even mentioned regulatory requirements, logistics and how your competitors are drooling thinking about your customers.
This is particularly true for businesses trading internationally and operating outside the US. If you're a business buying and selling your goods and services in US dollars, your foreign exchange (FX) exposure is manageable, but far from great. However, if you're doing business across borders, and especially across currencies, your FX exposure can wipe out your profits and result in losses.
Every part of your business is affected because FX exposure or settlement times can so fundamentally alter your bottom line. For example, if a marketing department is able to generate a margin that gets eaten by currency fluctuation, transaction fees or settlement time, the hard truth is that your business is about to go bust.
BaaS can reduce your risk by enriching your payment and settlement options, speed up the clearing of the funds and add transparency to your overall cost of sales.
Banking-as-Service can go much further in empowering businesses as well. It lets your business acquire data from your clients which then can be used to improve the experience of your customers. This then makes it possible to add more and better products and services, generate greater loyalty from customers and increase sales and reduce your churn rate.
Why it will drive future innovation
BaaS matters now because it is the most direct way to access data and enrich your offering regardless of the industry you're in. Not only for companies with global ambitions, for local ones that want to thrive, or more precisely, want to survive.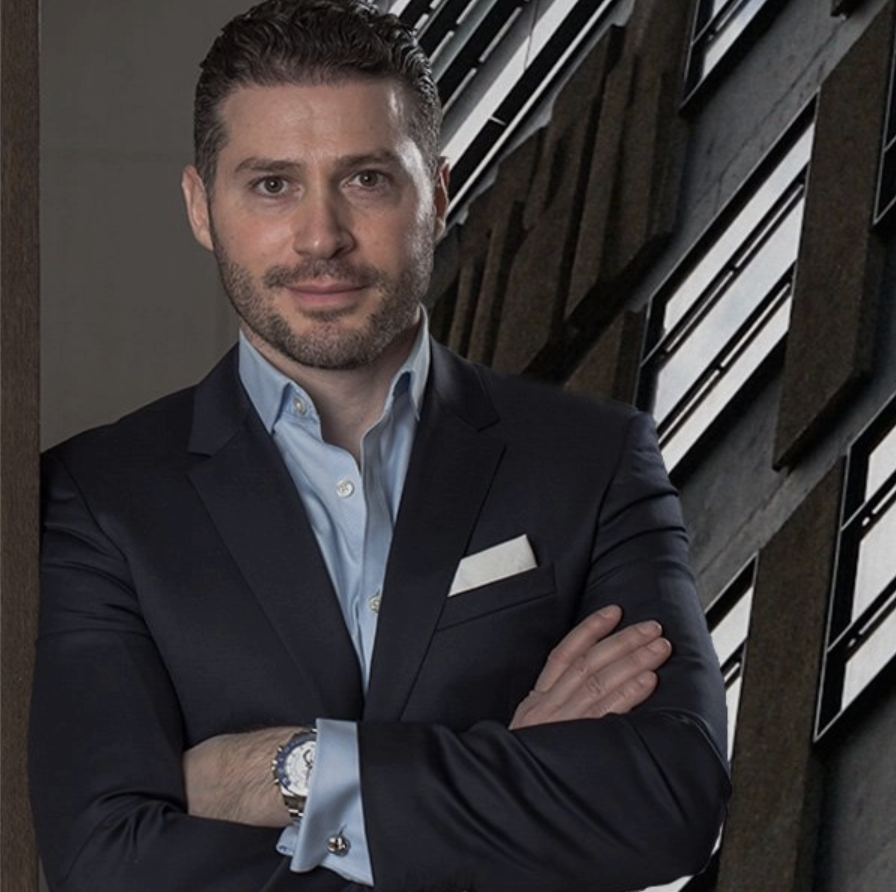 OpenPayd Founder, Dr Ozan Ozerk, shared "BaaS isn't new. What is new is the significant increase in demand from both technology firms and more traditional companies. These businesses need access to API-first banking and payment infrastructure to stay ahead of their competitors. The benefits? Significantly improved user experiences, automation of manual processes, lower costs and a greater number of touchpoints between businesses and their customers."
With BaaS established as the connector between consumer services and the core financial infrastructure, the data points and quality will grow exponentially resulting in ever more possibilities to offer the right service or product at the right time. Just look at the hype around buy now pay later services, which in reality is just a modern wrap of the traditional credit offering our grandparents grew up with. BaaS made it possible for businesses across the world to offer credit to their own audience without adding any credit risk on their part. A 3rd party sits in between your business and your consumer, making sure that the right consumers are given the right credit instantly.
Rather than being provided with single payment options, your BaaS provider will help you to recognise the payment process that best suits that specific user in that unique moment. Credit will be made available, enabling more sales, more brand loyalty and an overall better service. Because these rich data sources will result in safer and faster risk assessments. Moreover, Know-Your-Customer (KYC) checks, credit scoring and payments will recede into the background, as users are instead presented with tools that let them manage their finances more effectively.
Banking-as-a-Service is already disrupting traditional financial services by putting more power and control in the hands of consumers, enabling businesses to compete locally as well as globally, and strengthening the position of the platforms that have access to consumer and business data.
While we should all celebrate this progress, the truth is we are only just starting to see how smaller players will take on the giants. Businesses traditionally operating in a certain industry can now become dominant players in totally new verticals. That being said, if Xbox replaces my local bank, I'm not sure I will miss them as much as I miss my Commodore 64.