Online Checking – Banking leaders discuss changes in online technology | MS Business Journal

Change is a factor in all business sectors. That could not be more true for the banking industry, which is experiencing an increase in the use of technology and the impacts of the pandemic. Three of Mississippi's leading financial institutions, Hancock Whitney, The First, and Regions, weigh in on some of those changes and the impacts. During the past year all banks proactively introduced protocols to keep clients and associates safe, which meant a decrease in face-to-face transactions.
"Across the banking industry, we've seen an uptick in online and mobile banking; and at Hancock Whitney, we're seeing more clients using mobile banking—up double digits since the beginning of the pandemic,"  Hancock Whitney Chief Operating Officer D. Shane Loper said. "Clients who may not have used digital banking channels in the past have discovered online and mobile banking as quick, easy, contactless ways to conduct routine transactions."
He added that the Hancock Whitney mobile banking app has a 4.8 rating in the Apple store, with more than 43,000 reviews. "We do believe that most clients will still prefer to meet with a financial professional face-to-face when making milestone financial decisions, though."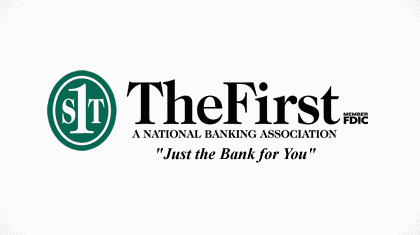 M. Ray (Hoppy) Cole, President/CEO of The First, A National Banking Association, says the closing of The First's branch lobbies last year definitely accelerated the adoption of online, mobile and other electronic delivery channels by its customer base. "Migration to electronic delivery channels was across the board in terms of age groups; it wasn't just our younger clients."
However, this veteran banker isn't ready to sound the death knell for in-person banking. "In our part of the country going to the bank is still somewhat of a social function and we are seeing lobby activity pick up since we have reopened," he said. "That being said, a lot of clients have now discovered how convenient electronic banking is and we don't project that our lobby traffic will return to pre-pandemic levels. The decrease in lobby traffic and client behavior is causing us to re-evaluate not only the number of branch locations needed but also staffing levels."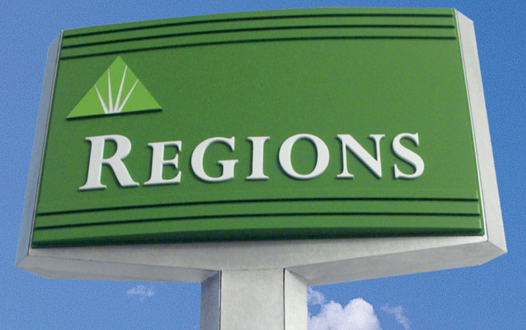 Jennifer Elmore, spokeswoman for Regions Bank, says Regions' research shows that people and businesses prefer an omni-channel approach to banking. "That is, while customers conduct more of their banking transactions through Regions' upgraded digital services, the branch remains crucial as a source of in-person financial insights related to major transactions and long-term planning, while offering customers local bankers who understand their unique needs," she said. "We strive to provide options for everyone to bank when, where and how it's most convenient for them."
The impact of an omni-channel approach, Elmore points out, is that customers have more options and greater convenience. "They can conduct routine transactions like depositing a check, transferring money and more from the palm of their hand, tablet or computer. Or, they can visit any branch to speak with a Regions banker who will take the time to listen, ask questions, and help them develop a financial roadmap to help them reach their goals," she said.
As a normal course of business, Regions evaluates its branch network strategy based on factors such as customer demand and volume, as well as the ability for people to meet more of their banking needs through their enhanced digital services. 
"Regions decides how we can best serve customers and meet their financial needs. In some cases, that may mean closing a branch or consolidating into another branch. Or it may mean the opening of a new branch like we recently did in Horn Lake and Clarksdale in the Mississippi Delta," Elmore said.
Loper says many Hancock Whitney clients may have changed the way they bank because of COVID-19 and prefer online and mobile banking and will continue to do so. "Many others are seeing the benefits of a bank anywhere, anytime mobile experience," he said. "Those clients who are new to online and mobile banking realize those channels offer a safe, convenient, contactless option to manage their money without visiting physical locations. 
"More clients now know they have more choices for how they bank and are exploring those channels. We have seen a 28 percent increase in clients using our mobile deposit functionality over the past year."
He believes banks will continue to work hard to balance investments in digital channels with scalable financial center networks to sustain and grow relationships, keep clients engaged, and provide the banking choices and client experiences people need, want, and expect.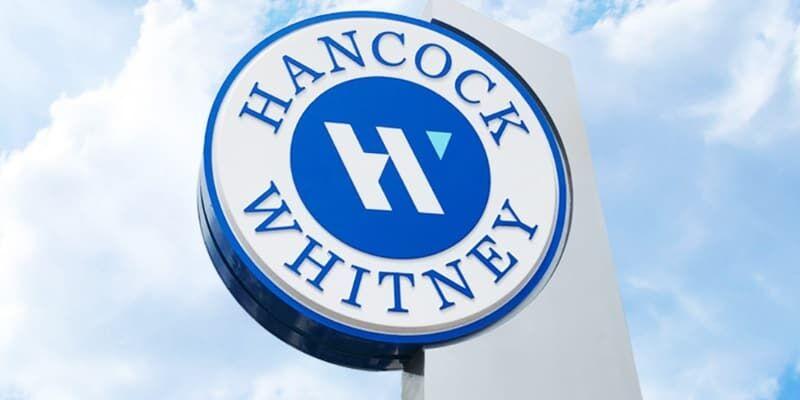 "Clients who have grown up digital lean toward and depend on digital channels more regularly rather than visiting financial centers; but clients of all ages—from Baby Boomers to Gen Z—are using online and mobile banking to manage their money," Loper said. "We also believe that clients will want to talk with a live banker when they need advice to ensure their financial health or are making a big life decision that involves their finances."
Like the other bankers, Loper says assessing the number and locations of bank branches is a continuous process based on a number of factors, including transaction volumes, traffic patterns, community growth, and accessibility. "Closing or consolidating locations is part of the process to address those considerations and to operate efficiently," he said. "We do expect to close some locations across our five-state footprint based on very thorough rationalization. At the same time, we're investing in new or expanded locations as the communities we serve change and grow, and we're investing in technology to provide a positive client experience, no matter how people choose to bank with us."
Online Checking – Banking leaders discuss changes in online technology | MS Business Journal

Tags: Online Checking