Online Checking – N26 Highlights Banknote Gender Parity With New AR Effect

Mobile bank N26 has launched a new AR effect that highlights the low representation of women on banknotes.
According to a recent Fintech Zoom report, only 12% of banknotes that have people on them actually depict women. To celebrate International Women's Day and shed light on this gender parity, German online bank N26 used this knowledge to launch a new Augmented Reality effect for Instagram and Facebook.
Related | Banksy Shares Bob Ross-Dubbed Video Revealing His New Work
The idea is pretty simple. When pointing at US dollar or euro banknotes, the effect switches the man to a prominent woman instead – i.e. Rosa Parks, Grace Hopper, and Sojourner Truth on the dollar bill, or Emilia Pardo Bazan and Emmy Noether on the euro bill.
"Despite Queen Elizabeth II's presence on many Commonwealth banknotes, that's still only 12% of the world's paper currency that feature women on them, which highlights the inherent gender disparity present in banking," explained Adrienne Gormley, Chief Operating Officer of N26.
"We want to do our part in combating inequality wherever we find it, and the AR effect is a great way to call attention to it."
N26 worked with Facebook and developer Ommy Akhe to create the AR effect with Facebook's Spark AR platform, and users can scan 1, 5, and 10 dollar bills, as well as 5 and
10 euro banknotes. If a banknote is recognized the faces of the five influential women will be superimposed. If it can't be found, users will still be able to look through digital images to find a substitute.
The AR images and videos can then be shared to their Story or feed, encouraging others to #balancethebanknotes.
---
You might also like
---
More from Facebook
---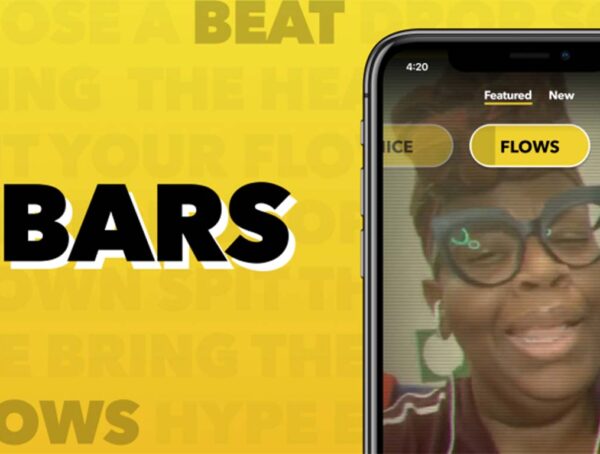 Facebook BARS Is A New App For Aspiring Rappers From The NPE Team

Posted On February 28, 2021


0
Facebook New Product Experimental team has announced a new app built to help aspiring rappers create and share their work.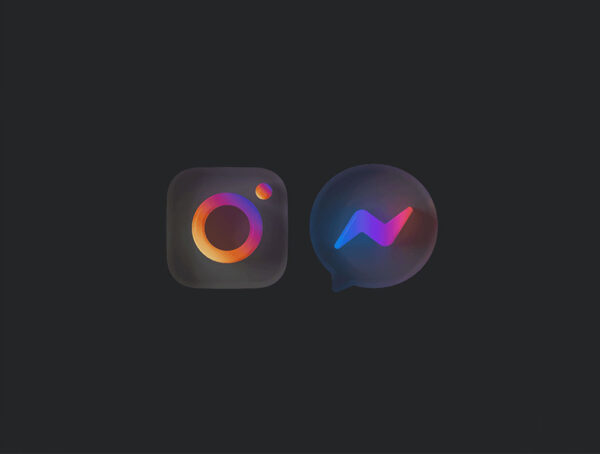 Facebook And Instagram Introduce Cross-App Messaging

Posted On February 23, 2021


0
Facebook and Instagram have introduced cross-app messaging, letting users from one app find and message you on the other.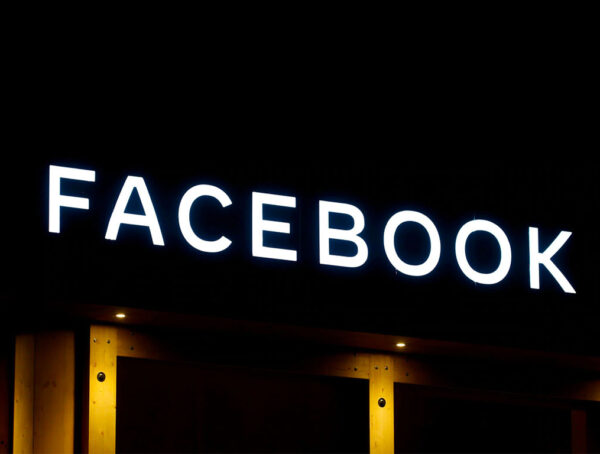 Facebook To Begin Testing Topic Exclusion Controls For Advertisers

Posted On February 1, 2021


0
Facebook is to begin testing a new brand safety options, including new Facebook Ads topic exclusion controls for a small …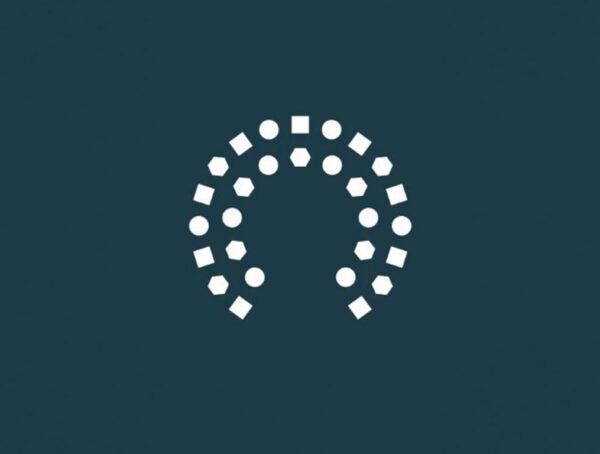 Facebook Oversight Board Publishes Decisions On First Cases

Posted On February 1, 2021


0
Back in December, Facebook's independent Oversight Board took on its first cases. Its decisions on these cases are now published.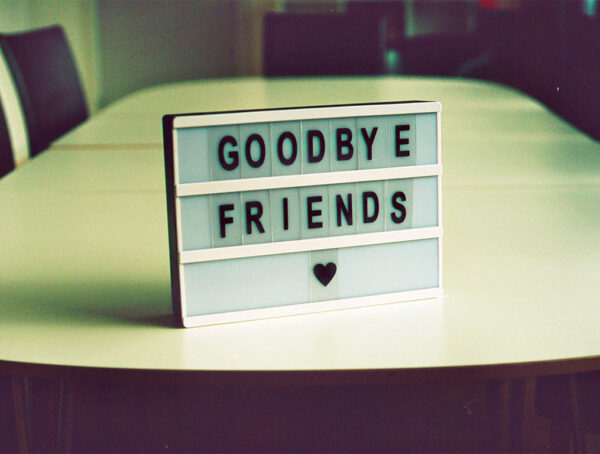 Facebook Continues To Lose Users In The US And Canada

Posted On January 27, 2021


0
Facebook's daily active users decline for a second quarter in the United States and Canada, caused by user fatigue and …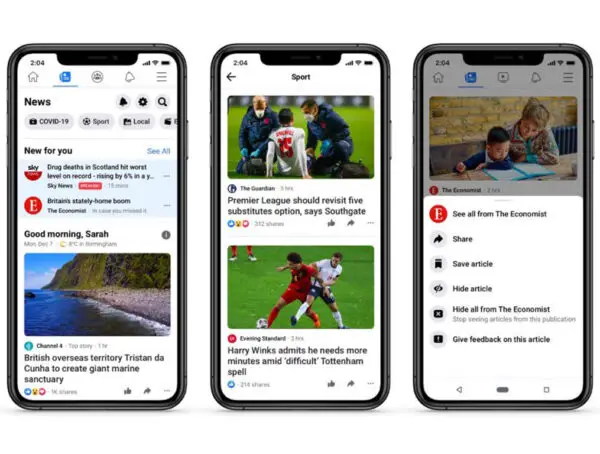 Facebook Launches Facebook News Portal In The UK

Posted On January 26, 2021


0
Facebook is starting to roll out Facebook News in the UK, a destination in its app featuring curated news from …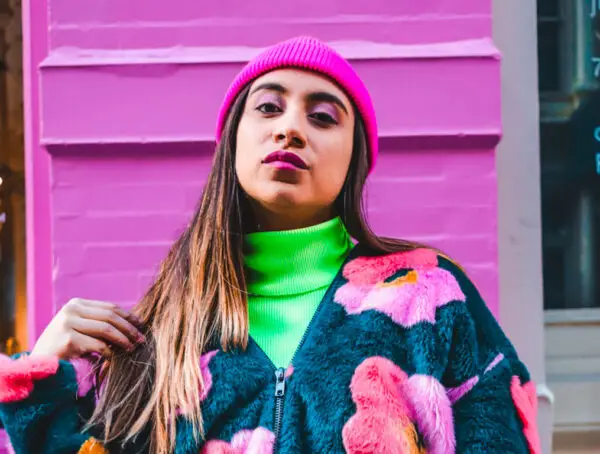 Facebook Revamps Access Your Information On iOS And Android

Posted On January 17, 2021


0
Facebook has announced a revamped version of its Access Your Information tool, making it easier for users to find and …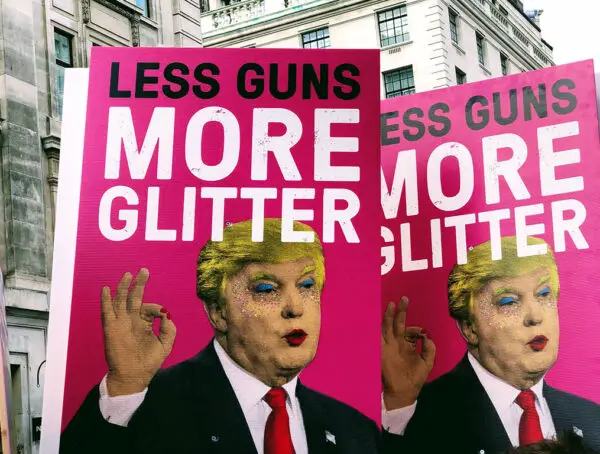 Facebook Bans Ads Promoting Weapon Accessories Ahead Of Inauguration Day

Posted On January 17, 2021


0
Facebook has announced a ban, on its platforms, of ads promoting weapon accessories and protective equipment – at least through …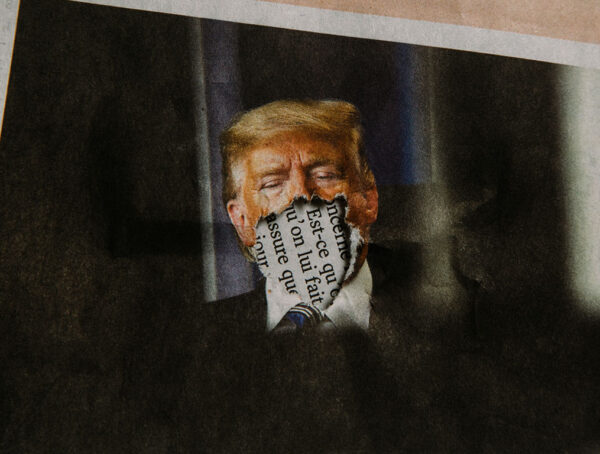 Facebook Bans Donald Trump Indefinitely From Its Platforms

Posted On January 7, 2021


0
Following the recent events in Washington DC, Facebook CEO Mark Zuckerberg has announced an indefinite ban on Donald Trump from …


Online Checking – N26 Highlights Banknote Gender Parity With New AR Effect

Tags: Online Checking