This is Bloomberg Opinion Today, an investor letter of Bloomberg Opinion's opinions. Sign up here.
Today's Agenda
No Market for Value Men
Dave Portnoy spent much of 2020 trash-talking Warren Buffett, calling the Oracle of Omaha an "old man" with investment ideas best suited for when "the year is 1862 and men travel by horse and buggy" and calling himself "the captain now."
In many ways, insults aside, he was not wrong: It was a year when Portnoy and Cathie Wood and Elon Musk and Roaring Kitty had far more influence than Buffett, whose approach just wasn't made for these times.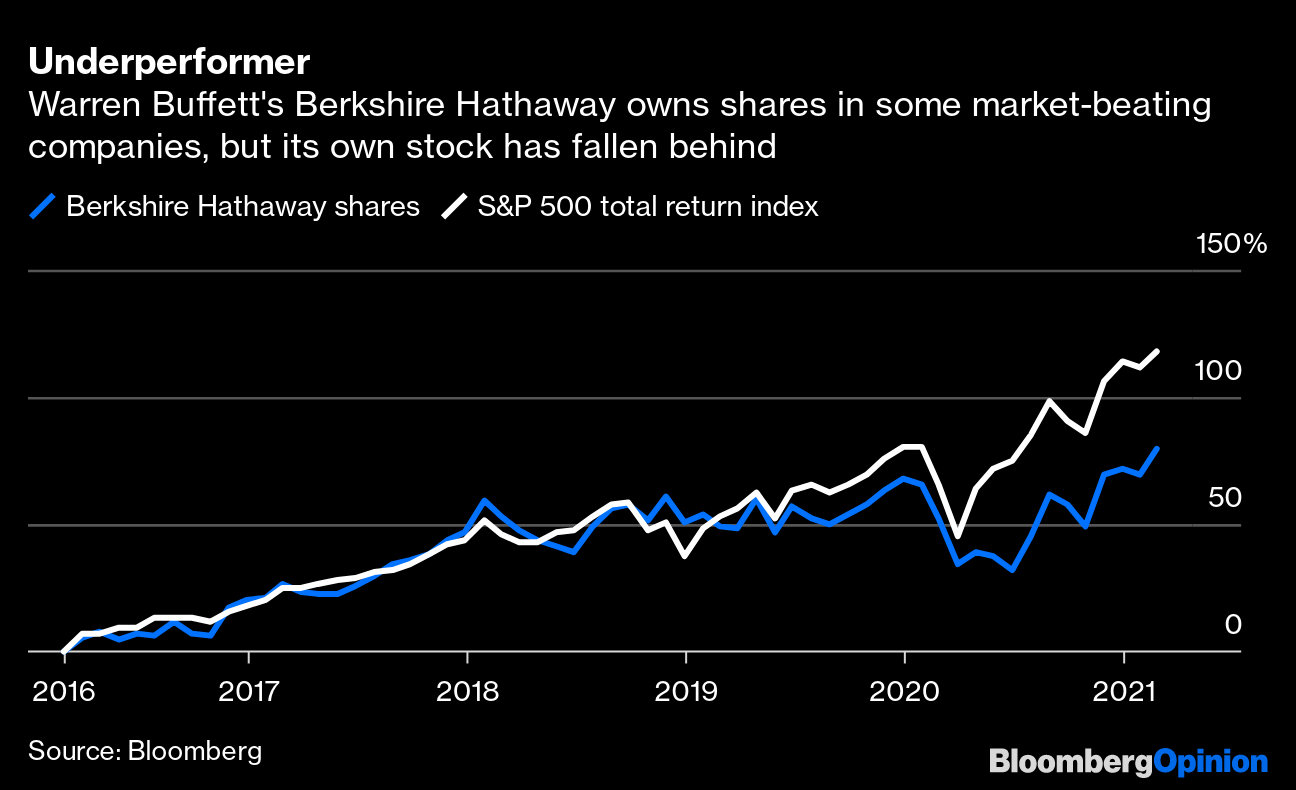 In his latest letter to Berkshire Hathaway investors this weekend, Buffett had an opportunity to fire back at Portnoy and other momentum traders currently having a moment. Instead, writes Tara Lachapelle, he simply defended his own value-focused style. He was modest and folksy with an extra helping of unpretentiousness on the side. That's the Warren Buffett uniform, and it's as unchanging as that of the New York Yankees. Lately it hasn't been all that fun to watch. But it's easy to imagine its time will come again, maybe soon.
Certainly in the very short term we seem to be at some sort of major market turning point, writes John Authers, with bets on a rapid economic reflation possibly pausing for confirmation. Given how high various assets have risen, it's a bit like a tightrope act suddenly feeling wobbly mid-rope. And its safety net, the Fed, must be careful to encourage still more risk-taking without encouraging too much, writes Mohamed El-Erian. Good luck with that. Any blowups could remind the kids these days why value investing was once considered cool.
Further Markets Reading: 
China's Five-Year Plan to Save the Future
Americans spend a lot of political energy on global warming, and this newsletter would never discourage that. But our debates elide the fact that this country has already made shocking amounts of progress on cutting emissions, while the main source of significant potential change is on the other side of the world.
That's why this week could be a big one for us, and our children, and our children's children, as they say in the movies. China is due to release its Five-Year Plan for [waves hands] doing stuff; if it lives up to Xi Jinping's promise to end carbon emissions by 2060, then it could mark a turning point in the battle to keep the planet from going all Mad Max, writes David Fickling. That's because China has accounted for the bulk of the growth in global emissions for the past decade: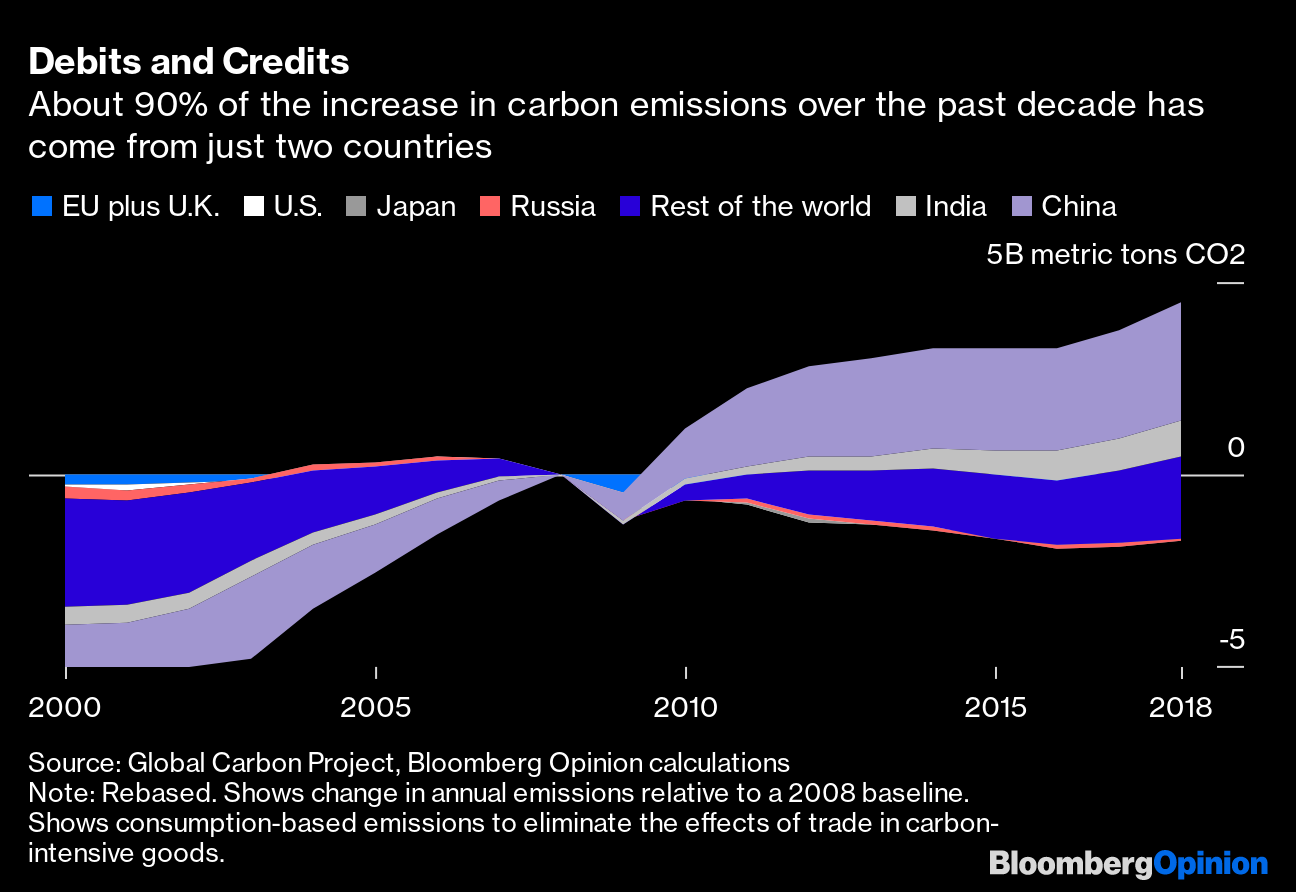 Both China and India have been burning fossil fuels at environment-destroying rates to fuel their runaway growth. But both also now seem to realize this isn't sustainable. What they do about it could prevent awful future outcomes for all of us.
Bonus Green Reading: The green architecture of the future will be made of wood. — Andreas Kluth 
Presidents, Past and Present
Last week, a left-leaning author complained on Twitter of being impatient with President Joe Biden's pace of progress, just one month and two days into his presidency. Biden's got kind of a lot going on, what with the pandemic and all, but it's starting to look as if some on his left won't buy any excuses. Meanwhile, an even bigger cohort on the right never believed he was rightfully elected president in the first place and will give him even less slack. Add it all up, and Biden's disapproval ratings are already higher than usual at this point in most presidencies, notes Jonathan Bernstein. His approval ratings are still higher than Donald Trump's ever were, but polarization clearly is having an effect.
That would seem to lift Trump's hopes of recapturing the White House in 2024. And his keynote address at CPAC this weekend seemed like a perfect platform for launching his bid. But the notes he played were mostly sour, writes Robert George, amounting to a depressing melange of voter suppression and intraparty resentment. No wonder many conservatives are starting to eye alternatives such as Ron DeSantis and Kristi Noem. 
Biden could bolster his own popularity, particularly on the left, by passing his Covid relief plan and other priorities, including finding a way to raise the federal minimum wage. To get that second part done, he might have to annoy the left again, though; Matthew Yglesias writes his best bet may be a plan from GOP Senators Mitt Romney and Tom Cotton to pair a smaller-than-$15 minimum wage with tougher immigration enforcement. The question for Biden's popularity is whether the centrist votes he'll gain will offset the leftist votes he loses.
Further Biden-Plan Reading:  Heartland visas can help struggling regional economies without tying down immigrants. — Noah Smith 
Telltale Charts
Some other stuff killed Americans at a faster rate than Covid last year, writes Justin Fox. But not very much.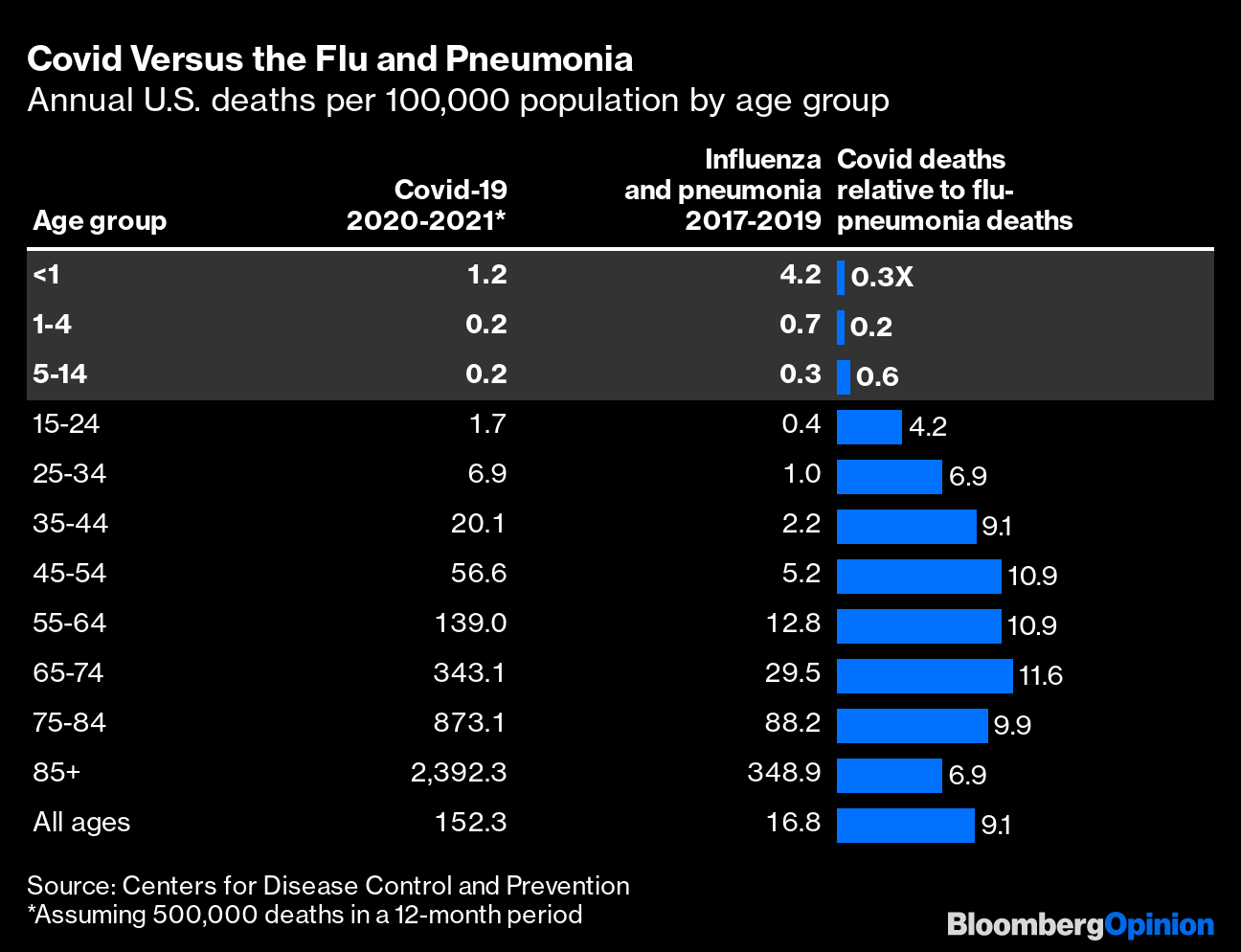 Its continued need for imported fossil-fuel products means the U.S. isn't truly energy-independent yet, writes Julian Lee.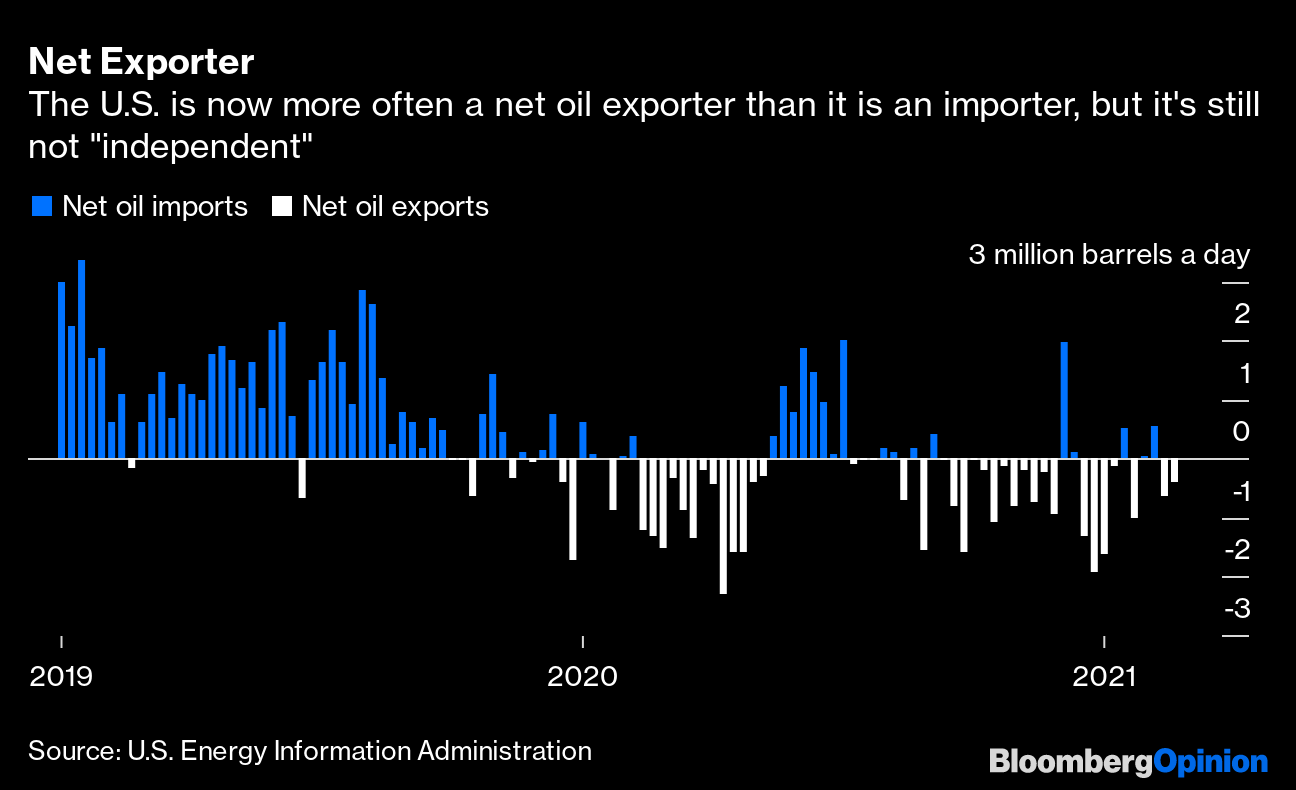 Further Reading
The WTO is slowly dying, and only Biden can save it; too bad he doesn't seem interested. — Bloomberg's editorial board 
Here's how mayoral candidate Shaun Donovan would run New York. — Howard Wolfson 
Poaching Goldman talent shows Walmart is serious about banking this time. — Brian Chappatta and Sarah Halzack 
America has long been unfair to Black farmers; fortunately Biden may be interested in fixing this one. — Amanda Little 
Schools need to scrap standardized tests, extend school through the summer and hold more classes outside. — Andrea Gabor 
You've got questions about Covid vaccines. Sam Fazeli has answers. 
ICYMI
New York has its own worrisome Covid variant.
Nicolas Sarkozy was found guilty of corruption.
You can still buy the "Schitt's Creek" mansion. Or the Trump family mansion next to Mar-a-Lago.
Kickers
Scientists create living, programmable organisms called xenobots.
Area family makes incredible snow art. (h/t Scott Kominers for the first two kickers)
Another lost Jacob Lawrence painting has been found. (h/t Ellen Kominers)
The Mars helicopter is getting ready to fly.
Note:  Please send xenobots and complaints to Mark Gongloff at mgongloff1@bloomberg.net.
Sign up here and follow us on Twitter and Facebook.
To contact the editor responsible for this story:
Brooke Sample at bsample1@bloomberg.net