Bond Yields Today – Europe's Half-Century Bond Bonanza Shows Rush to Lock in Yields

Austria and the UK. are the latest European governments rushing to lock in long-term borrowing costs before yields rise any further.
Britain is due to issue 1 billion pounds ($1.38 billion) of its longest-dated gilt, maturing in 2071, via auction on Tuesday, while Austria will sell 50-year debt alongside four-year notes at a syndication. Italy offered its first new half-century bonds in nearly five years last week, racking up record demand.
Government bond yields have rebounded from all-time lows as investors begin to price an end to the pandemic, with Nordea Bank Abp warning that the window to sell long-dated tenors is now closing as the economy recovers. The vaccine rollout is widely seen as presaging a return to growth, and could also put pressure on the European Central Bank to dial back its bond purchases, a key support for the market.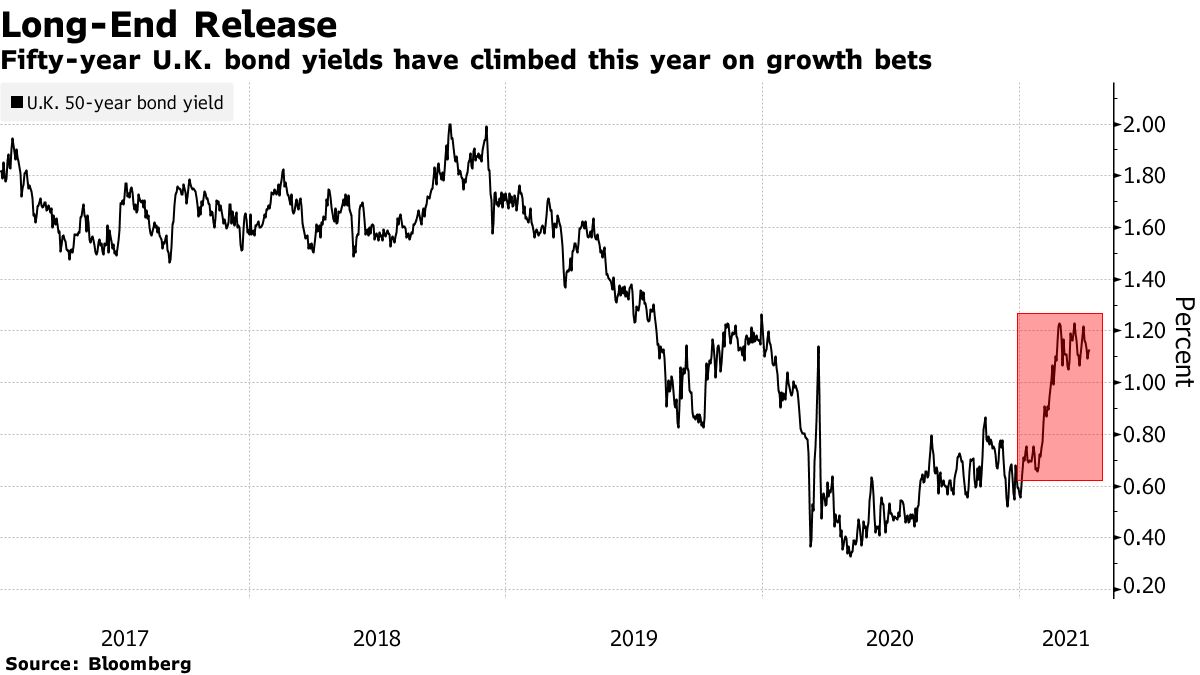 Bond Yields Today – Europe's Half-Century Bond Bonanza Shows Rush to Lock in Yields