Boris Johnson – A Leading Respiratory Illness Expert Says Not Locking Down In September Has Caused A "Man-Made" Coronavirus Disaster

6 min read

A leading expert in respiratory illnesses has said the number of Coronavirus cases and deaths this winter would have been far lower if the government had followed the advice of the Scientific Advisory Group for Emergencies (Sage) and introduced a "circuit-breaker" last September.
Dr Nicholas Hopkinson, a national expert in respiratory illnesses, said the 100,000 death toll reached this week – the highest in Europe – was a "sorry milestone". The UK only passed 50,000 deaths on November 7: nearly three months later, the number had doubled.
"The first peak of COVID-19 was a natural disaster, the second is a man-made one," said Dr Hopkinson, reader in respiratory medicine at Imperial College London. 
Splits within the cabinet and among senior advisers over the value of lockdowns over the autumn were well documented; while stark regional variations in the virus meant the Prime Minister faced what he described as a number of difficult "trade offs". 
Ultimately Johnson entered into a second national lockdown six weeks after he was first advised to, and Dr Hopkins believes the government has not been in control of the pandemic since. The Prime Minister has argued that the tiered policy, prior to the arrival of the new variant, was keeping R to manageable levels.
"This time around, anybody who's paying attention, can see that this is much, much worse than it would have been if policy makers had actually been following the scientific advice. There's a lot more anger. 
"Yet Sage advice to lock down back in September was ignored and now we are already above the last peak and numbers are still rising.
"The advice was to have a lockdown on 22 September and we were never in control [of the virus] after that."
A government spokesperson responded to Dr Hopkinson's criticism by saying they were informed by the best scientific advice and had adapted and reviewed their approach during the pandemic.  
Sage scientists recommended a "circuit-breaker" in minutes from a meeting on September 21, and this is understood to have had the backing of former senior adviser Dominic Cummings. It has since been reported that it went up against resistance from the Treasury, as well as an emerging and influential group of sceptical MPs.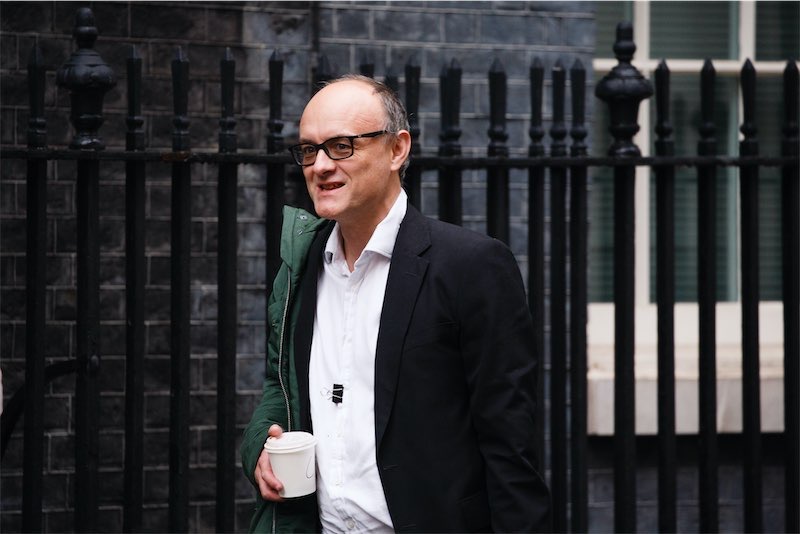 Johnson decided to implement a second lockdown between November 5 to December 2, though schools continued to remain open. England went into a tiered system after that. 
Sage minutes on December 22 revealed that scientists questioned whether all the measures of Tier 4, plus schools closing, would be enough to stop the spread of the virus and bring the R-rate below 1. This was widely interpreted as scientists suggesting that tougher measures were needed. 
Separately, members of the Independent Sage group of scientists called for a national lockdown in December, and it eventually came into force on January 4 and is expected to last until early March.
Johnson said he had made the decision to lock down for a third time at that stage to try and control the new variant of the virus, which emerged in Kent.
On the second wave that continues to rip through the country, and has seen hospital admissions rates in London for the virus reach far higher levels than the first peak, Dr Hopkinson said: "It's heart-breaking because it was preventable. 
"Despite huge efforts to expand services there is a finite capacity to provide intensive care support, and it is possible that we get to the point where, there may be people who you would normally provide intensive care treatment to who will not be able to access that."
Critics of lockdown, including many Tory MPs, have felt that the economic consequences of national restrictions are significant and have asked to see an assessment of the financial cost to the country, as well as a swift return to regional rules.
Former minister Steve Baker, who is deputy chair of the Covid Recovery Group of MPs, has lobbied the government to set out plans of how they will ease lockdown and reopen schools.
However Dr Hopkinson argues strongly that lockdowns do have significant merit, and believes tough rules for a short period are far better than ongoing low level restrictions. 
"It's much better to take rapid steps to suppress the virus, and shorten the duration of the crisis, because each time you delay it, you make it worse and last longer, so less stringent measures don't help people's lives or the economy.  It's incredibly counterproductive," he said.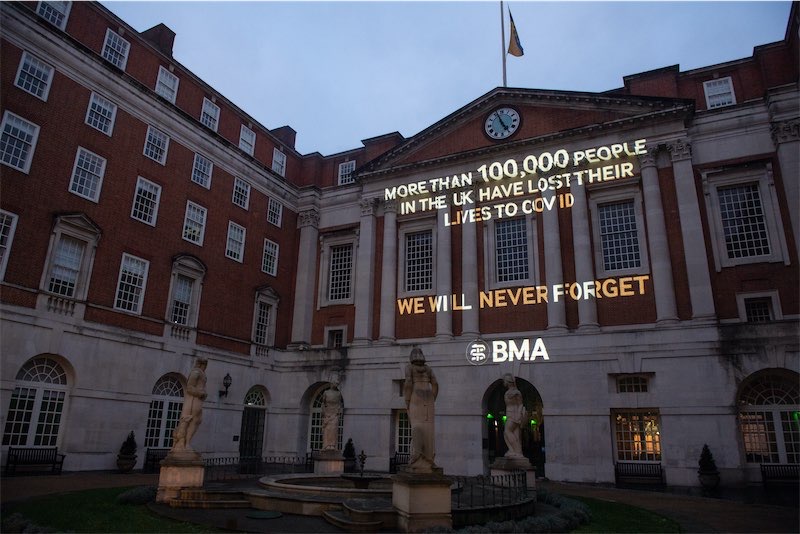 Labour shadow minister and front-line A&E doctor Rosena Allin-Khan said from her work in hospitals this winter she feels clear that lockdowns should have been introduced sooner. 
She said: "Breaking terrible news to hopeful relatives is hard enough at the best of times. Doing so when these deaths feel utterly avoidable is taking its toll on the far too many frontline NHS staff.
"On the frontline we're led by the science and evidence. We just want the Government to do the same. The PM's delays and indecision have held Britain back and cost lives." 
Independent Sage member, and former director of the race equalities think-tank, the Runnymede Trust, Dr Zubaida Haque, said what is happening now could easily be described as a "man made disaster". 
"The consequences of the inevitable but entirely avoidable lockdown has cost lives."
She said the repeated stop-start when it comes to restrictions throughout the pandemic demonstrated an overall lack of strategy, and she is worried that there is not enough discussion going on now within government about how to ultimately supress the virus.
"We call this zero-Covid where you have elimination in a particular territory. New Zealand has it, Taiwan has it. Really important is they invested and had robust, supported isolation. It's important because you basically stop the virus from spreading."
The daily death rate was 1759 on Wednesday January 27, and in the past few weeks London's hospitals have been so overwhelmed by the number of cases they have had to transfer intensive care patients to hospitals as far away as the Midlands, Tyne and Wear and Devon.
A government spokesperson said: "Throughout this pandemic we have responded rapidly and decisively to outbreaks with a range of local and national measures. Our priority has always been to save lives and protect the NHS.
"The approach we have taken has been informed by the best scientific advice and we constantly adapt and review our approach, based on our latest understanding of the virus."
On the 100,000 deaths across the country from coronavirus, health and social care secretary, Matt Hancock, said: "My thoughts are with each and every person who has lost a loved one – behind these heart-breaking figures are friends, families and neighbours.
"The vaccine offers is the way out, but we cannot let up now and we sadly still face a tough period ahead. The virus is still spreading and we're seeing over 3,500 people per day being admitted into hospital."
He said people must continue to stay at home to try and alleviate pressure on the health service.