Boris Johnson – Levelling up: from slogan to strategy

7 min read

The government's flagship domestic agenda promises to spread wealth to 'left-behind' towns and improve the education and employment prospects of those living in them. But can No 10 move 'levelling up' from rhetoric to real life? Georgina Bailey uncovers the hopes, expectations and barriers to tackling regional inequality
The UK has one of the highest rates of regional inequality in the developed world. Its causes are multi-faceted and deep-rooted, covering towns, cities, rural and coastal areas – and the inequalities within regions are larger than those between regions. However, this is not new, and neither are government policies to tackle it. 
From the Special Areas Act of 1934, to George Osborne's Northern Powerhouse project, Boris Johnson's "levelling up" is the latest in a string of policy agendas meant to tackle the issue of left behind regions, primarily in the north of England. However, while the catchphrase has had a lot of air time, experts say it is lacking an agreed definition, let alone translation into a clear governance strategy. 
Asked what levelling up means, different people prioritise different areas. For example, Simon Clarke, Conservative MP for Middlesbrough South and East Cleveland, and former minister for regional growth, believes that "in broad terms, levelling up is life chances". Paul Swinney, director of policy and research at the Centre for Cities, says "the broad economist definition will be to try to improve the productivity of places in the north of England". 
Dan Jarvis, Labour mayor of Sheffield City Region, emphasises tackling long-term health inequalities alongside imbalances in investment, while Ben Houchen, Conservative mayor of the Tees Valley, thinks tangible improvements like infrastructure are the priority. "Ultimately, the government needs to be able to point to something and say 'this is something you've got under this government, this is how it's making your life better, this is levelling up'," Houchen explains.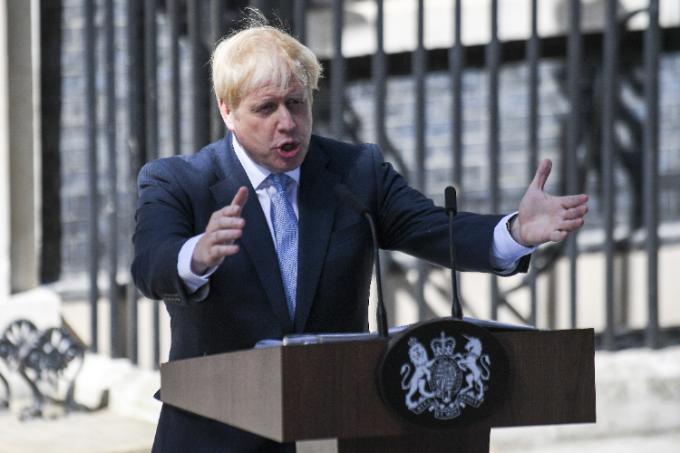 There is nothing coherent. There's a lot of rhetoric, and lots of disparate little bits
There are also no agreed metrics for assessing what areas are left behind or how to track the government's progress. A 2020 Onward report suggested that levelling up will be measured on growth in employment and earnings in the bottom fifth and bottom half of local authorities, and closing the divergence with the national average. 
However, the IFS Green Budget 2020 stated that while "there is no single set of factors that characterise a 'left-behind' place", it would use "pay, employment, formal education and incapacity benefits to identify which areas might be considered 'left behind' and in need of 'levelling up'."
As Marcus Johns, research fellow at IPPR North, surmises, "it's a very nebulous phrase". This broad definition leaves levelling up open to being pulled in multiple directions, and ultimately becoming undeliverable. 
So why is there this divergence in understanding? Will Jennings, professor of political science and public policy at the University of Southampton and co-director of Centre for Towns, compares it to the clear ideological divides of the 1980s. "The issue with levelling up is that there is no sort of unified ideology of it," Jennings explains. "And there is actually no single source of ideological thinking or intellectual thinking about what it stands for … Levelling up is a reflection of, for me, an understanding among policymakers that there is a problem that needs to be addressed. 
"And there's a whole [mix] of policy solutions floating around and actors saying, 'we need to do [something] about these things, about these places, and we need to give power to these people'. But there is nothing really coherent as it stands. There's a lot of rhetoric, and then there are lots of disparate little bits."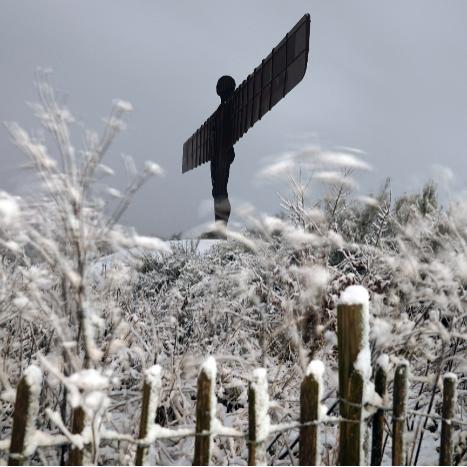 Experts talk about the need for an overarching levelling up framework, incorporating four overlapping aspects of the agenda to tackle regional inequality: boosting regional economies; more infrastructure investment outside of the greater south-east; devolution and community building; and improving quality of life, such as education and health outcomes, around the country. 
These also tie into two timelines: that of the current electoral cycle, and the decades it will take to see the reversal of deep-rooted inequality. Many therefore see successful levelling up as a staged approach within a broader strategy. 
"I don't think it's a case of saying we'll do policy X, Y and Z, and then the outcomes A, B and C will happen," Swinney explains. "It's more about do a little bit, and then you see a response, then do a bit more, and then you see a response, do a bit more and you see a response."
Swinney believes that a major barrier to levelling up is the underperformance of large cities like Manchester, Birmingham, Liverpool and Glasgow, which punch "well below their weight" next to US or European comparators.
"That has two problems for levelling up. First is that, clearly, underperformance is a bad thing. But also, when you multiply the scale of that underperformance by the scale of these places, because they are so big, it has a pretty big negative impact on the [overall] performance of the north of England or the Midlands, or Scotland," Swinney explains. "Strong-performing towns tend to be close to strong-performing cities, and poorly performing towns tend to be located close to poorly performing cities."
Many point to the UK's agglomeration-based urban economy: businesses go where other businesses already are, whether they be clients, collaborators, suppliers or competitors. However, for businesses to choose to locate somewhere in the first place, they need to be confident of attracting and accessing a highly skilled workforce. That means educational opportunities, good transport links, a cultural offering, and a sense of community. 
It's very simplistic, but if you don't level up the north, ultimately, the UK economy is always going to be hamstrung
This symbiotic relationship between place, skills, people and business means that one cannot be improved without the others – they will need a coherent investment plan across multiple areas. However, infrastructure investment can be a stepping stone for the rest, hence the importance placed on the delivery of Northern Powerhouse Rail. 
For Houchen and Clarke, job-creating policies such as freeports will be crucial. "Delivering a freeport isn't levelling up itself. It's what freeports bring. It's new investments coming to an area that wouldn't otherwise have come," says Houchen. An announcement on the first freeport locations is expected around the Budget. Houchen believes that, due to the nature of the application process, most will be in lower income authorities.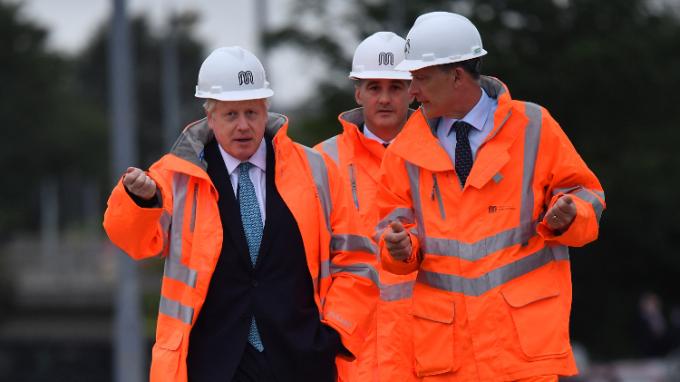 Other early deliverables include pots of central money for local developments, such as the £4bn Levelling Up Fund, the £3.6bn Towns Fund, and the £830m Future High Streets Fund. For some, this is representative of a problematic top-down approach to levelling up, with the money having to be bid for by local authorities and MPs, then being decided on and distributed by Whitehall.
The UK has one of the most highly centralised governments in Europe, with decisions (and decisionmakers) focused in Whitehall. There is wide agreement that further devolution to local government structures around England will be a boost to levelling up around the country, from parish councils to metro mayors, empowering local voices who know the needs of the area. 
The delayed Devolution White Paper is expected to simplify local governance structures, and introduce new combined authorities and city region mayors. In time, many would like to see local mayors and other authorities given not only further economic powers but also access to health, employment and education policy levers or at least better access to government data. However, there is also wide acceptance that, in their current form, many authorities and mayoralties have neither the resources nor experience to deliver.
With the upcoming Budget and the creation of a new Treasury economic campus in the north of England, the next few months could prove to be pivotal in the progression of the levelling up agenda. But with the Centre for Cities projecting a required £100bn investment over the next decade to close a third of the output gap in the eight biggest cities outside of London, and Covid putting extra pressures on the government purse strings, the demand for smart spending is clear. 
"It's going to be difficult, and I don't envy the government, or Rishi and the Prime Minister having to take some of the decisions that face them," Houchen says. "But I just hope that whatever decisions they come up with … that doesn't relegate the levelling up agenda and communities in the north of England down the priority list. It's very simplistic, but if you don't level up the north, ultimately, the UK economy is always going to be hamstrung." 
Illustration by Tracy Worrall. Additional images from PA