Boris Johnson News – Post-lockdown 'fever is set to propel prices even higher' – Property Industry Eye
Today marks the next step in Boris Johnson's roadmap to ease lockdown restrictions, with the reopening of outdoor dining, non-essential shops, pubs and hairdressers.
In addition, staycations are now permitted, albeit in a limited form, with just one household permitted to stay overnight somewhere in the UK.
With the pandemic improving, some housing experts are predicting a post-Covid-19 boost to the housing market.
Adnan Shah, founder of investment manager Buraq London, said: "Out-of-lockdown fever is set to propel prices even higher in the coming months as the success of the UK's vaccination programme fuels consumer confidence and the extension of the stamp duty holiday encourages buyers."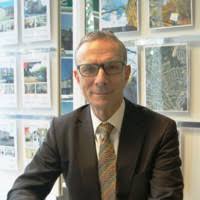 Shah's comments follow the release of the latest house price index from Halifax.
The latest data shows that property prices increased by 1.1% between February and March 2021 and are now 6.5% higher than in March 2020.
Jeremy Leaf, north London estate agent and a former RICS residential chairman, said: "The number of buyer enquiries, sales agreed and transactions were boosted by the stamp duty extension after lockdown and the conveyancing backlog prompted a market pause. Faster rollout of the vaccine too has helped to encourage more appraisals and instructions but not at a fast enough rate to head off further upward pressure on prices in the traditionally busier spring market.
"We have noticed from connected chains that demand is even stronger outside the capital in the race for more space and so many have brought forward home-buying decisions.
"Looking forward, recent activity should help offset some inevitable softening in prices when the stamp duty holiday tapers, then finally ends."
Jonathan Hopper, CEO of Garrington Property Finders, commented: "The New Year speed bump is fast disappearing in the rearview mirror as house prices accelerate sharply.
"While the month-on-month figures can be volatile, they do reveal just how hard the property market is stepping on the gas pedal. Average prices fell by 0.4% in January, yet by March they were surging upwards by 1.1%.
"The turnaround is so total that many estate agents are now talking of a boom rather than a bounceback.
"The extension of the stamp duty holiday, which was due to end before Easter, has given an unexpected tax boost to the thousands who were planning to buy anyway.
"But with values rising so fast in some parts of the country, the average buyer is already paying a price premium well in excess of any tax saving."
He added: "Looking ahead, an increase in supply may smooth out some of the spikes in price but it will also add to the momentum of a market that hasn't just found its feet after three months of national lockdown – it's sprinting back."
Anthony Codling, Twindig's CEO and founder, continues to question the need for ongoing government support for what he describes as "such a buoyant housing market".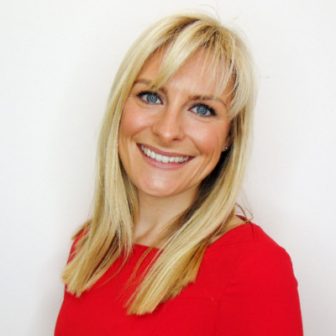 He said: "The outlook for the next six months looks strong as the economy unlocks, stamp duty remains on holiday and high loan to value mortgage supply increases, but there is a risk that when the extended holiday ends, the UK housing market will wake up with a hangover."
Nicky Stevenson, managing director at Fine & Country, said: "The pandemic's stoking of house prices is now so established it can't really be called a 'mini-boom' at all any more. This latest price leap is solely down to incredible demand and the Halifax has also revised February's figures up too.
"The data had recently hinted the market might be in consolidation territory after the blistering, and unsustainable, growth seen in the autumn but market fundamentals have seized the reigns once again.
"Stock levels still haven't reached their spring peak and there are hordes of buyers chasing a relatively small pool of homes. Demand is totally eclipsing supply and that's forcing buyers to chase prices just as they were in September and October.
"Don't count on rising supply moderating prices in the coming months either. That won't necessarily be the case because there's a raft of economic indicators all pointing to higher valuations. Mortgage approvals in February may have been well down on their peak last year but they're still 30% higher than a year ago. Alongside that, consumer confidence is extremely bullish, business activity has grown strongly and, as we head into summer, plenty of homeowners will still be pining for extra space.
"A huge proportion of the population will have saved huge amounts in the past year. Buyers are still able to take advantage of rock bottom rates, and the government's new 95% mortgage guarantee will keep pulling vital new blood into the equation. Both factors are set to support prices this year and average price growth will be robust given London, where valuations are highest, is showing signs of heating up again, having trailed behind more recently."
Boris Johnson News – Post-lockdown 'fever is set to propel prices even higher' – Property Industry Eye

Tags: Boris Johnson News