Boris Johnson News – Two Food Bank Parcels A Minute Were Given To Children Last Year

3 min read

Food bank charity The Trussell Trust has called on the government to "listen and act" as it revealed it delivered a record 2.5 million emergency food parcels last year, with almost 1 million being given to children.
Between April 2020 and March 2021, food banks in the charity's network saw demand rise by a third (33%) compared to the previous year, with overall usage up by 128% compared to five years ago.
On average, the Trussell Trust estimates that its network of 1,471 food banks distributed almost two parcels to children every minute last year across 295 local authorities.
The total number of food parcels delivered to children rose by 36% year-on-year, from 723,000 in 2019/20 to 980,000 in 2020/21.
It adds that these figures do not include the UK's network of 1,034 independent food banks, as well as emergency food parcels delivered by other community and local organisations.
"No one should face the indignity of needing emergency food. Yet our network of food banks has given out record numbers of food parcels as more and more people struggle without enough money for the essentials," Emma Revie, chief executive of the Trussell Trust, said. 
"This is not right but we know we can build a better future. This pandemic has shown the unexpected can hit suddenly, but we know when we push for change, united by our desire for justice and compassion, the government has to listen and act."
Sabine Goodwin, coordinator of the Independent Food Aid Network, said that many independent food banks are seeing "relentless need" for their services, but insisted that the demand only "represent a fraction of the UK's food insecurity picture".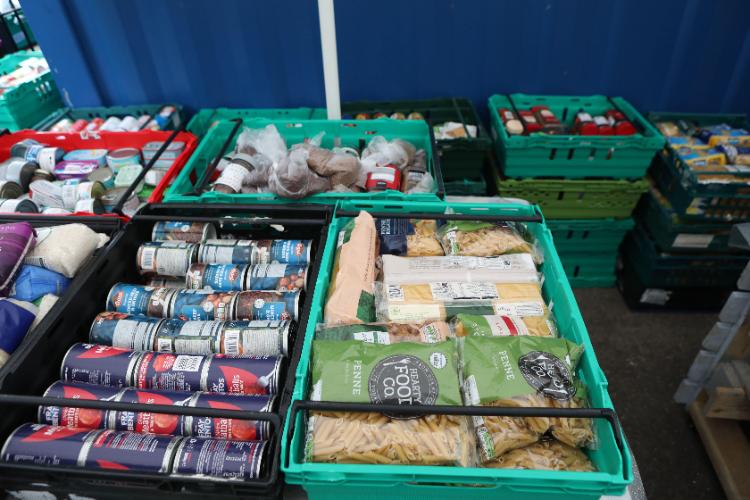 "Our social security system needs to be reset, local authority support schemes involving crisis grants prioritised and adequate wages and secure work ensured," she added.
"It's the government's responsibility to stop hunger from happening in the first place so that everyone is able to afford to buy food and other essentials."
A government spokesperson, however, insisted that it had invested millions to ensure children and families "stay well fed".
"We are committed to supporting the lowest-paid families and have targeted support to those most in need by raising the living wage, spending hundreds of billions to safeguard jobs, boosting welfare support by billions, and introducing the £269m Covid Local Support Grant to help children and families stay well-fed," they added.
Ministers faced considerable pressure during the first wave of the pandemic over the scale of food poverty in the UK following a campaign from Premier League footballer Marcus Rashford.
The 23-year-old is credited with forcing the government to reverse its decision not to deliver free school meals during the summer holidays. 
Earlier this year, the government faced further outrage after images circulated showing the inadequate contents of some free school meal parcels delivered to families during lockdown. 
Rashford branded the parcels "unacceptable".
He said: "We MUST do better. This is 2021".

Boris Johnson News – Two Food Bank Parcels A Minute Were Given To Children Last Year

Tags: Boris Johnson News