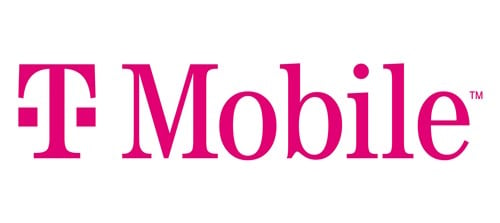 T-Mobile US (NASDAQ:TMUS) is set to post its quarterly earnings results after the market closes on Thursday, February 4th. Analysts expect T-Mobile US to post earnings of $0.51 per share for the quarter.
T-Mobile US (NASDAQ:TMUS) last issued its quarterly earnings results on Thursday, November 5th. The Wireless communications provider reported $1.00 earnings per share for the quarter, topping the Zacks' consensus estimate of $0.51 by $0.49. The company had revenue of $19.27 billion for the quarter, compared to the consensus estimate of $18.31 billion. T-Mobile US had a net margin of 5.11% and a return on equity of 8.69%. The firm's quarterly revenue was up 74.2% on a year-over-year basis. During the same period in the previous year, the firm earned $1.01 EPS. On average, analysts expect T-Mobile US to post $3 EPS for the current fiscal year and $3 EPS for the next fiscal year.
Shares of NASDAQ:TMUS opened at $126.08 on Friday. The company's 50-day moving average is $131.24 and its 200 day moving average is $119.97. The company has a debt-to-equity ratio of 1.05, a quick ratio of 0.88 and a current ratio of 0.98. The company has a market capitalization of $156.49 billion, a P/E ratio of 41.20, a price-to-earnings-growth ratio of 2.22 and a beta of 0.55. T-Mobile US has a fifty-two week low of $63.50 and a fifty-two week high of $135.54.
A number of brokerages recently issued reports on TMUS. Royal Bank of Canada restated a "neutral" rating and issued a $120.00 price objective (up from $110.00) on shares of T-Mobile US in a research note on Thursday, November 12th. JPMorgan Chase & Co. set a $150.00 price objective on T-Mobile US and gave the company a "buy" rating in a research note on Thursday, November 19th. Zacks Investment Research upgraded T-Mobile US from a "sell" rating to a "hold" rating and set a $123.00 price objective on the stock in a research note on Monday, October 12th. Truist boosted their price objective on T-Mobile US from $125.00 to $135.00 in a research note on Friday, November 6th. Finally, Credit Suisse Group boosted their price objective on T-Mobile US from $146.00 to $150.00 and gave the company an "outperform" rating in a research note on Tuesday, January 19th. Four investment analysts have rated the stock with a hold rating and twenty have assigned a buy rating to the company. The company has a consensus rating of "Buy" and an average price target of $136.52.
In related news, EVP David A. Miller sold 10,000 shares of the company's stock in a transaction that occurred on Monday, December 7th. The shares were sold at an average price of $132.08, for a total value of $1,320,800.00. Following the transaction, the executive vice president now directly owns 126,142 shares in the company, valued at $16,660,835.36. The transaction was disclosed in a document filed with the SEC, which can be accessed through the SEC website. 0.47% of the stock is currently owned by corporate insiders.
T-Mobile US Company Profile
T-Mobile US, Inc, through its subsidiaries, provides wireless services for branded postpaid and prepaid, and wholesale customers in the United States, Puerto Rico, and the United States Virgin Islands. The company offers voice, messaging, and data services. It also provides wireless devices, including smartphones, wearables, tablets, and other mobile communication devices, as well as accessories; and wirelines services.
Featured Story: Trading Ex-Dividend
This instant news alert was generated by narrative science technology and financial data from MarketBeat in order to provide readers with the fastest and most accurate reporting. This story was reviewed by MarketBeat's editorial team prior to publication. Please send any questions or comments about this story to [email protected]
15 Energy Stocks Analysts Love the Most
There are more than 450 energy companies traded on public markets. Given the sheer number of pipeline companies, power plant operators, oil and gas production companies, and other energy stocks, it can be hard to identify which energy companies will outperform the market.
Fortunately, Wall Street's brightest minds have already done this for us. Every year, analysts issue approximately 8,000 distinct recommendations for energy companies. Analysts don't always get their "buy" ratings right, but it's worth taking a hard look when several analysts from different brokerages and research firms are giving "strong-buy" and "buy" ratings to the same energy stock.
This slide show lists the 15 energy companies with the highest average analyst recommendations from Wall Street's equities research analysts over the last 12 months.
View the "15 Energy Stocks Analysts Love the Most".