Costco Workers Reveal Return Secrets in Viral TikTok Video

A Costco employee shared the retailer's generous return policy secrets on TikTok and reached over 2.9 million views in only a week.
Costco is one of the famous shopping destinations in America, with a variety of items for every occasion and at varying prices.
Apart from its convenience, a TikTok user and employee revealed that the establishment also has a generous return policy.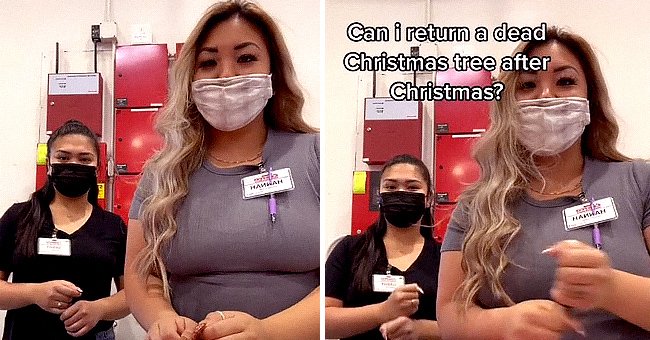 Hannah, known as @hanzhanannzz on TikTok, shared a now-viral clip with her colleague, answering acceptable return and refund questions. 
While wearing their Costco badges, the pair filmed at what seemed to be their back office. Their first refund revelation was that a bed sheet used for five years could still be returned for a full refund.
Second, they shared that although already dead, a Christmas tree can still be returned after the holidays for a refund.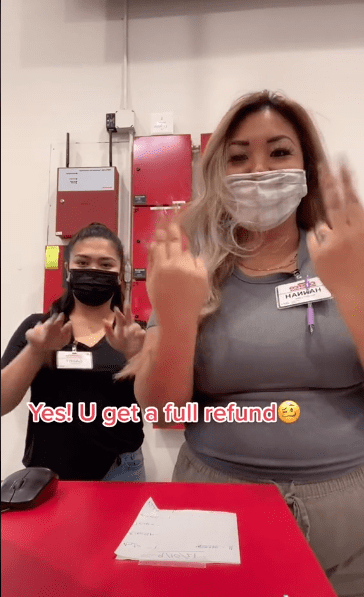 Third, they shared that a pie can still be returned even if only a quarter of it is left. "SURE! Here's ur money back [sic]," they wrote.
The video amassed over 2.9 million views in a week and thousands of comments from shocked TikTok users, who could not believe the policies. One user shared their experience:
"Costco returns clerk here. I literally always have to remember that it's not my money so just do the return."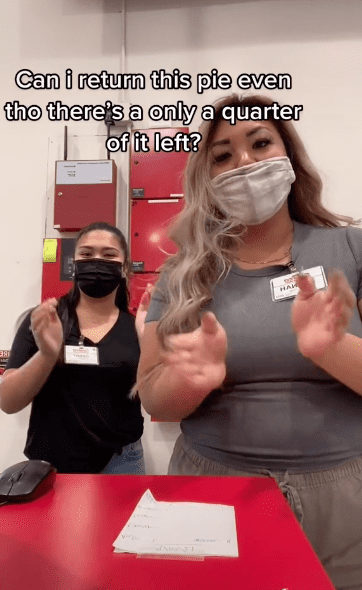 Another TikTok user shared that her husband, who works with the retailer, dealt with a woman who returned an empty wine bottle, claiming it gave her a headache.
One of the most important things to remember when shopping at Costco is to bring bags, as the establishment does not offer any.
There are many more Costco secrets or hacks shoppers should look out for, including the sound of the bell that signifies a restocked fresh batch of rotisserie chicken.

Another thing consumers should be aware of is the asterisk symbol on price tags, signifying that the product will not be restocked. So consumers should stock up on their favorites.
One hack to saving up in Costco is buying in bulk, as it is much cheaper than buying per piece, especially for essential items.
In addition, one of the most bought and price-friendly items in the store is their toilet paper. In 2015, the retailer sold over a billion rolls. However, customers have to find it deep down the aisles and pass through tempting items.
One of the most important things to remember when shopping at Costco is to bring bags, as the establishment does not offer any.
While it seems that there are many great deals at Costco, recent news revealed that the establishment's gas pump continues to charge customers even when the gas stopped pumping. According to reports, it happened in several branches.
original_title]

Tags: Costco – Costco Workers Reveal Return Secrets in Viral TikTok Video
Read more:
Can you play roblox on nintendo switch