Ethereum should see further downside [Video]

Short Term structure in Ethereum (ETHUSD) shows an incomplete bearish sequence from September 3, 2021 peak favoring further downside. Decline from September 3 peak is unfolding as a double three Elliott Wave structure. Down from September 3, wave (W) ended at 3015 and rally in wave (X) ended at 3677. Internal subdivision of wave (X) unfolded as a zigzag structure. Wave A ended at 3583.74, pullback in wave B ended at 3111.72, and wave C of (X) ended at 3677. Wave (Y) lower is currently in progress with internal subdivision as a zigzag.
Down from wave (X), wave ((i)) ended at 3350 and rally in wave ((ii)) ended at 3545.70. The crypto currency then extended lower in wave ((iii)) towards 2912.28, rally in wave ((iv)) ended at 3059.62, and final leg lower wave ((v)). This should complete wave A. Bounce in wave B is in progress to correct cycle from September 16 peak in larger degree 3, 7, or 11 swing before it turns lower. Near term, as far as pivot at Sept 16 peak (3679.80) remains intact, expect rally to fail in 3, 7, or 11 swing for further downside.
Ethereum 60 Minutes Elliott Wave Chart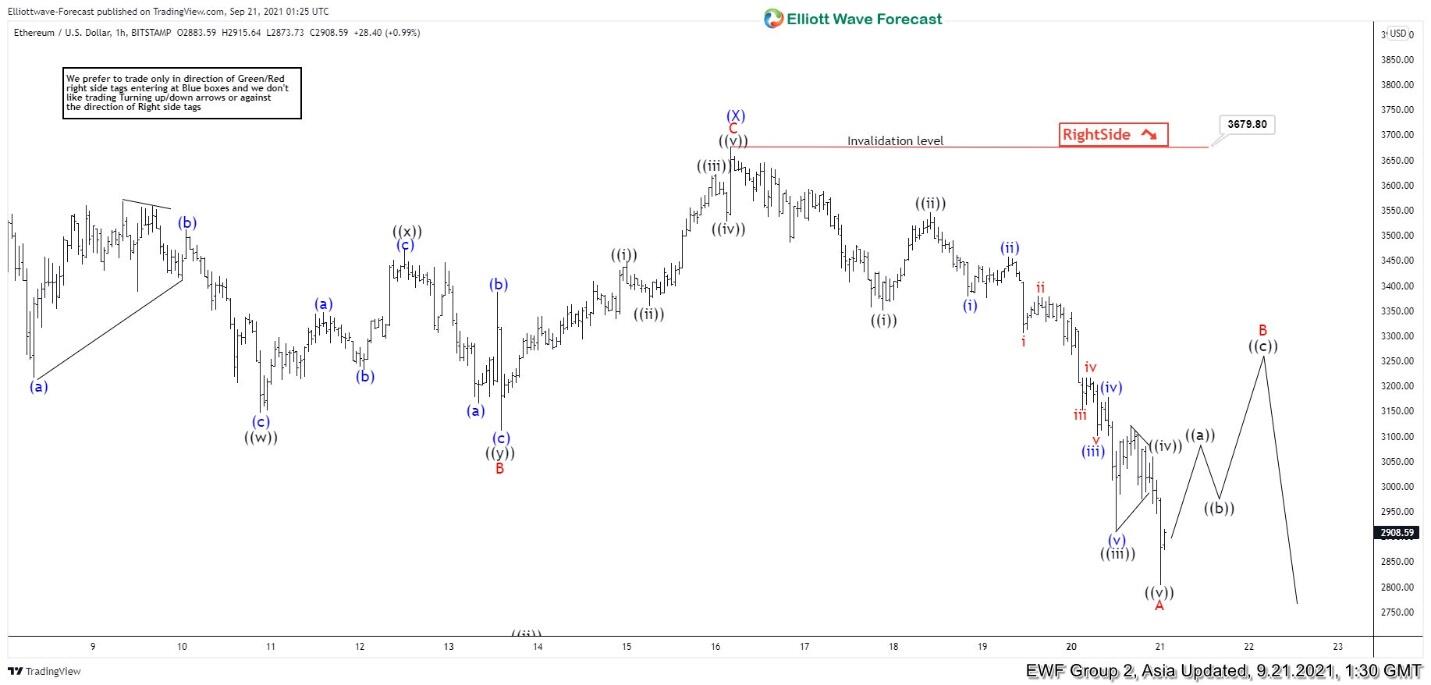 ETHUSD Elliott Wave Video

Ethereum should see further downside [Video]