How to Stake Cardano • Earn Interest • Fintech Zoom Crypto

Wondering how to stake Cardano? You can stake Cardano (ADA) on eToro.
As the Cardano environment continues to develop, and with the recently implemented Shelley upgrade, users can now stake their tokens. Staking is the easiest and simplest way users can earn passive income, allowing investors to generate a yield from their tokens. Moreover, staked tokens will contribute to the integrity and reliability of the Cardano network.
Not only is staking the easiest way of earning passive income, it is also the safest. Staking your ADA tokens is done in a noncustodial way, meaning it is as safe as keeping them in your personal wallet.
The interest obtained from staked ADA varies on how many tokens are staked, as it works with an annual percentage yield (APY). Most investors are currently making a 3% to 7% interest rate per year through ADA staking.
With the minimum amount of staking being 10 ADA, rewards start appearing after 25 days from when you begin staking. If investors want to unstake their ADA, they are out of the stake pool with just one click.
What is Cardano?
Cardano is a decentralized proof-of-stake (PoS) blockchain platform. The network was created by a community of developers, engineers and scientists. Developing each stage of the platform with a research-based framework and peer-reviewed insights, the network now stands as a strong alternative to its main competitor Ethereum.
Contrary to the proof-of-work (PoW) algorithm used in Bitcoin (BTC), Cardano uses the Ouroboros framework with proof-of-stake used to secure its network. PoS blockchains use significantly less energy than PoW chains, requiring much fewer resources to operate.
How does Cardano Staking Work?
Cardano staking, as mentioned before, works on a PoS consensus mechanism. This mechanism requires users to stake their ADA in order to serve as validators of the network. These validators serve the same role as miners in PoW networks: creating blocks and verifying the integrity of transactions.
Staking pools are types of nodes that give users the possibility to participate in staking 
without possessing the necessary technical or logistical knowledge required to do so. In staking pools, a stake pool operator (SPO) is in charge of the uptime of the server. These operators come with the resources and the knowledge to securely operate a node. Also, the operators of the pool receive a higher percentage of the earnings. 
Stake pools hold the combined stake of various stakeholders in a single structure. When staking, stakers grant permission to a pool to count their tokens as their own votes. The more votes a stake pool obtains, the more chances to participate in the generation of blocks and obtain rewards that later will be distributed.
As an alternative to delegating their ADA to stake pool operators (SPOs), users can run a stake pool independently. This requires a well-funded and solid infrastructure to keep the node operational 24/7 as well as network administration experience.
Another interesting feature about the Ouroboros algorithm is that it does not slash stakes. If a stake pool fails to operate efficiently, by going offline or applying any malicious behavior, the platform won't penalize it. However, this is not necessary, as delegators themselves would apply the penalization: Unstake the ADA. This system encourages and incentivizes pool operators to behave in the best interest of the protocol. If they don't, malicious operators would lose their pools right away.
While the system prevents funds lost as a result of hacking or bugs as the tokens never leave your wallet, running into a badly functioning stake pool would be the only risk that could jeopardize your staking participation.
How to Stake Cardano
Because staking is such a great deal, there are lots of networks offering the possibility to stake your ADA. Binance and Crypto.com are some of the online platforms that let you stake your ADA directly from the exchange, which is the easiest option for new investors.
Daedalus and Yoroi are the official wallets of Cardano, offering a desktop and mobile app to track ADA stakings.
Where to buy Cardano
With Cardano being one of the most influential cryptos on the market, most exchanges offer the possibility to buy it. You can buy ADA on several trusted exchanges, including Coinbase, eToro and Webull.
Commissions
Depends on security and leverage
Account Min
$50 for US and Australia; $200 everywhere else
1 Minute Review
eToro, headquartered in Cyprus, England and Israel, has provided forex products and other CFD derivatives to retail clients since 2007. A major eToro plus is its social trading operations, including OpenBook, which allows new clients to copy trade the platform's best performers. Its social trading features are top notch, but eToro loses points for its lack of tradable currency pairs and underwhelming research and customer service features
Best For
U.S. based cryptocurrency traders
Social and copy traders
Simple user interface
Community engagement and following other traders
Pros
25 cryptocurrencies
Expansive network of social trading features
Large client base for new traders to imitate
Cons
U.S. traders can only buy cryptocurrency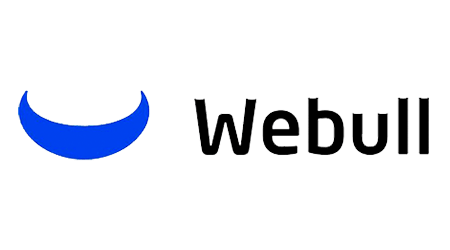 Best For
Intermediate Traders and Investors
Commissions
$0
Account Min
$0
1 Minute Review
Webull, founded in 2017, is a mobile app-based brokerage that features commission-free stock and exchange-traded fund (ETF) trading. It's regulated by the Securities and Exchange Commission (SEC) and the Financial Industry Regulatory Authority (FINRA).
Webull offers active traders technical indicators, economic calendars, ratings from research agencies, margin trading and short-selling. Webull's trading platform is designed for intermediate and experienced traders, although beginning traders can also benefit.
Webull is widely considered one of the best Robinhood alternatives.
Best For
Active traders
Intermediate traders
Advanced traders
Pros
Commission-free trading in over 5,000 different stocks and ETFs
No account maintenance fees or software platform fees
No charges to open and maintain an account
Leverage of 4:1 on margin trades made the same day and leverage of 2:1 on trades held overnight
Intuitive trading platform with technical and fundamental analysis tools
Cons
Does not support trading in mutual funds, bonds or OTC stocks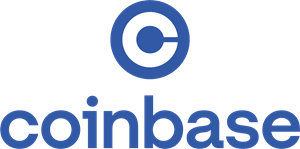 Commissions
Account Min
$0
1 Minute Review
Coinbase is one of the Internet's largest cryptocurrency trading platforms. From Bitcoin to Litecoin or Basic Attention Token to Chainlink, Coinbase makes it exceptionally simple to buy and sell major cryptocurrency pairs. 
You can even earn cryptocurrency rewards through Coinbase's unique Coinbase Earn feature. More advanced traders will love the Coinbase Pro platform, which offers more order types and enhanced functionality.
Though Coinbase doesn't offer the most affordable pricing or the lowest fees, its simple platform is easy enough for complete beginners to master in as little as a single trade.
Best For
Pros
Simple platform is easy to operate
Comprehensive mobile app mirrors desktop functionality
Coinbase Earn feature rewards you with crypto for learning about available coins
Cons
Higher fees than competitors
Earn Interest on Your Other Cryptos with BlockFi
BlockFi is a U.S.-based platform that offers cryptocurrency exchange, wallet and interest accounts. With a BlockFi Interest Account (BIA), you can earn up to 7.5% APY, depending on the cryptocurrency.
The platform supports 6 popular cryptocurrencies: Bitcoin (BTC), Chainlink (LINK), Ethereum (ETH), Litecoin (LTC), Paxos Standard (PAX) and PAX Gold (PAXG).
Where to Store Cardano Safely
With the cryptocurrency industry constantly evolving, it is of vital importance to update yourself with the latest security wallets. Be one or the other, know which software or hardware wallet offers the best safety precautions.
To safely secure your crypto, it's important to know the different types of wallets. You can use a custodial or a noncustodial wallet to store your funds. 
To fully understand wallets, we need to define what a private key is. Private keys are the passwords required to access any cryptocurrency wallet. They are often long, randomly generated sequences of numbers and letters that can't be easily guessed. The only way tokens can be moved is by having the private key, so securing it is essential.
With a custodial wallet service, you grant permission to a 3rd party to control your private keys. Such 3rd parties include most exchanges, like Coinbase or Gemini. This way, the exchange holds your private key as well as the tokens. The exchange owes you the amount of crypto you deposit until you want to withdraw. Many prefer this type of wallet because you don't have to worry about securing your private keys and permanently losing your tokens, but it comes with certain risks. 
By keeping your cryptocurrencies in a custodial wallet, your money is exposed to any hacking attack the exchange may suffer. However, these platforms invest heavily in security.
With a noncustodial wallet, however, you are in control of your private keys. You are fully responsible for maintaining the secret keys and remembering them. If you forget your private key, you will be unable to access your wallet with your cryptocurrencies — forever.
The so-called cold wallets are physical devices, where the device used to store your assets is not permanently connected to the internet and only uses the network when you need to perform a transaction. By not being connected to the internet, they stand a far lesser risk of being compromised. Furthermore, these types of devices often require a user to physically interact with the device, which prevents users from additional security vulnerabilities such as keylogger software programs that give hackers access to your personal data.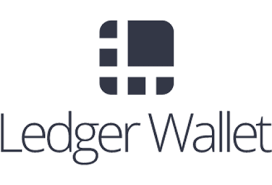 Best Hardware Wallet: Ledger Nano X
The Ledger Nano X wallet offers an excellent alternative if you are interested in storing cryptocurrencies in a hardware wallet. Ledger now supports staking by using the AdaLite interface. So, staking is now possible while having your cryptocurrencies stored in a physical wallet.
Also, the Ledger Nano X is the 1st hardware wallet to offer Bluetooth connectivity to access your assets on your phone.
Best Software Wallet: Daedalus
Being an official ADA wallet, Daedalus is one of the most reliable wallets in the market. It supports every major desktop operating system, offering its desktop wallet for Windows, macOS and Linux.
Current Crypto Prices
The crypto market remains bullish in the long term with promising new projects entering the crypto world. However, investors should still be cautious about periods of unexpected market volatility. News and regulation proposals produce a heavy impact on the general sentiment of the market.
Is Staking Cardano a Good Idea?
Staking Cardano is a great method to generate passive income while at the same time remaining bullish about the technology. For investors focused on the long term, staking Cardano would generate extra income in addition to the appreciated value of the token. Finally, staking can be securely done on a number of platforms requiring little to no technical ability and with immediate availability of the assets in case investors decide to unstake their tokens.
Fintech Zoom crafted a specific methodology to rank cryptocurrency exchanges and tools. We prioritized platforms based on offerings, pricing and promotions, customer service, mobile app, user experience and benefits, and security. To see a comprehensive breakdown of our methodology, please visit see our Cryptocurrency Methodology page.
Gemini builds crypto products to help you buy, sell, and store your bitcoin and cryptocurrency. You can buy bitcoin and crypto instantly and access all the tools you need to understand the crypto market and start investing, all through one clear, attractive interface. Gemini Crypto Platform offers excellent account management options. You can manage your account at a glance, view your account balance 24-hour changes and percent changes. Get started with Gemini now.

How to Stake Cardano • Earn Interest • Fintech Zoom Crypto