NYSE:DOW – Stock Market Today: Dow, S&P Live Updates for April 12
Asian stocks opened little changed Monday after a third straight weekly Wall Street advance, with Federal Reserve Chair Jerome Powell flagging the prospect of stronger growth and hiring. The dollar ticked up.
Equity markets were steady in Japan, South Korea and Australia. U.S. futures dipped after a solid U.S. session Friday, with the S&P 500 Index closing above 4,100 as investors braced for earnings reports this week.
The yield on 10-year Treasuries edged higher, extending Friday's advance after stronger-than-expected producer-price inflation data, and ahead of a heavy week of supply. Rates on Australian 10-year debt jumped past 1.8%.
Traders will be monitoring the start of the day in China and Hong Kong after Chinese authorities imposed a record antitrust fine on e-commerce giant Alibaba Group Holding Ltd.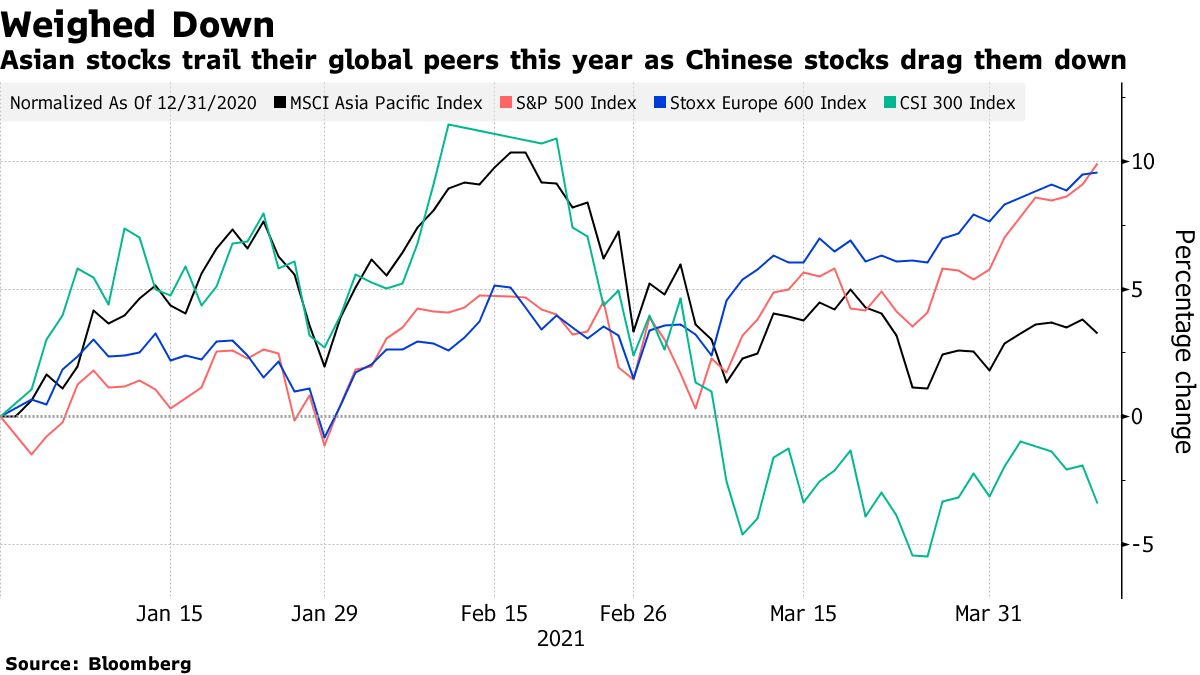 While the economic recovery from the pandemic is picking up speed, policy makers continue to highlight the need for more progress before they will consider withdrawing exceptional support. Traders are watching price pressures as growth rebounds. The U.S. releases consumer-price inflation data this week, with market-based expectations at multiyear highs.
The U.S. economy is at an "inflection point" with stronger growth and hiring ahead thanks to rising vaccinations and powerful policy support, Powell told CBS's 60 Minutes in an interview aired Sunday. He warned that a resurgence of Covid-19 remains the principal risk to the economy.