Dow Today – CSRWire – Last Chance to Apply for the Responsible Business Awards 2021

Published 3 hours ago
Submitted by Reuters Events Sustainable Business
There is only 1 week to go until the deadline of this year's Reuters Events: Responsible Business Awards.
After 12 years, Reuters Events' world-renowned Responsible Business Awards remain a great way to reward your organisation and your team for all the hard work and successes you've achieved. But hurry – nominations close on 30th July at 5PM BST.
Over 500 submissions have already been made this year from the likes of Microsoft, Merck, Walgreens Boots Alliance, Dow, S&P Global, Nestlé, Apple, Tetra Pak and more…
Submit your organisation now for:
Business Transformation Award
NEW: Product or Service Innovation Award
Sustainability Trailblazer Award
Partnership of the Year Award
Circular Transition Award
Social Impact Award
NEW: Biodiversity Champion Award
NEW: Net Zero Transition Award
Reporting and Transparency Award
SDG Pioneer Award
Social Impact Award
Purpose-Driven Communications Award
Diversity, Equity & Inclusion Award
NEW: Future Pioneer Award
NEW: Social and Human Capital Award
This is your chance to shed light on the good that you are doing. Make sure your hard work does not go unnoticed.
Key Dates for your diary:
Nominations Close: 30th July 
Finalists Announcement: 26th August 
Virtual Awards Ceremony: 14th October  
Enter the awards here: https://reutersevents.com/events/sustainability-awards/register.php    
Key FAQs here: https://reutersevents.com/events/sustainability-awards/ 
For more information, contact:
Alexia Croft
Global Project Director
Sustainable Business
Reuters Events
Phone: [+44] 20 7536 7356
[email protected]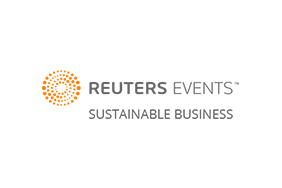 Reuters Events Sustainable Business
Reuters Events Sustainable Business
Reuters Events Sustainable Business has a mission to help businesses around the globe do the right thing by their customers and the world. We believe this is not only how to guarantee a future for all, but makes good business sense. We serve CSR, compliance, risk and governance communities with topical and insightful business intelligence and meeting places.
We provide business intelligence to more than 3,000 multinational companies every year. Our customers are also NGOs, think-tanks, academia, governments and consultancies. We publish the leading responsible business magazine, website, and research reports. Our conferences are widely recognised as the best in the field.
More from Reuters Events Sustainable Business
Dow Today – CSRWire – Last Chance to Apply for the Responsible Business Awards 2021

Tags: Dow Today

Stock Market

Latest News on C N N.