Ethereum price Today – Bitcoin, Ethereum Active Addresses Up Considerably in Past Week, but DeFi Algorithmic Stablecoin FEI Fails at Recent Launch: Report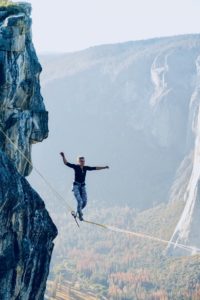 The BitOoda team adds that "more importantly," Bitcoin managed to hold the "fast-ascending trendline that was tested on April 7 and made a new high." The Fintech firm pointed out that "ideally, [they're] still targeting $68,000–70,000 level on this move" and since the stochastics is "getting in the overbought territory, it would be a reasonable level to take profit or short the market, depending on your positioning."
As mentioned in the update from BitOoda, the move comes after almost two weeks of "sideways action" in the digital asset markets. The "realized 15-day volatility is down to 49% from 58%," the Fintech company added while noting that traders, however, are "paying respect to new highs and implied volatility (IV) is up across maturities."
For a more detailed technical analysis from BitOoda, check here.
In a separate report from Coin Metrics, the researchers noted on April 13, 2021 that stablecoins are now "a key part of the crypto ecosystem." However, despite what their name might suggest, stablecoins "aren't always stable." On April 3, 2021, Fei Labs introduced FEI, which is described as a new "algorithmic" stablecoin. But only a week after launch, the digital token's price dropped "as low as $0.75, after over $1B was trapped in the protocol," the Coin Metrics team confirmed.
As stated in Coin Metrics' report:
"FEI is far from the first stablecoin to lose its stability. Following the sudden crypto price crash on March 12th 2020, many of the major stablecoins were thrown off their $1 price peg. As investors rushed to safety, demand for stablecoins suddenly increased, sending the price of many stablecoins above $1."
The report further noted:
"DAI, the decentralized stablecoin launched by MakerDAO, was hit particularly hard during March 2020. Events leading up to the crash led to an extreme ecosystem-wide shortage of DAI which caused DAI's price to increase to over $1.06 on March 12th. DAI stayed well above its $1 peg for a good part of 2020, especially compared to the other major stablecoins."
The Coin Metrics report also mentioned that Ethereum (ETH) market cap surged 6.2% week-over-week, with price topping $2,000 (and even $2,300 and approaching $2,400 at time of writing) once again this past weekend.
Most ETH usage and economic metrics were "also up on the week with active addresses growing 3.4%," the report added while noting that ETH adjusted transfer value "saw a 35.6% jump week-over-week, a portion of which was due to the launch of the FEI protocol which accumulated over $1B worth of ETH."
The report further noted that Bitcoin (BTC) also had "a strong week with most metrics in the green." Usage "continued positive growth with active addresses up 4.8%" and adjusted transfer value "also increased by 16.4% for an average of $13.7B per day, maintaining a lead over ETH," the report revealed.



Ethereum price Today – Bitcoin, Ethereum Active Addresses Up Considerably in Past Week, but DeFi Algorithmic Stablecoin FEI Fails at Recent Launch: Report