Facebook – WhatsApp to restrict features if you refuse Facebook data sharing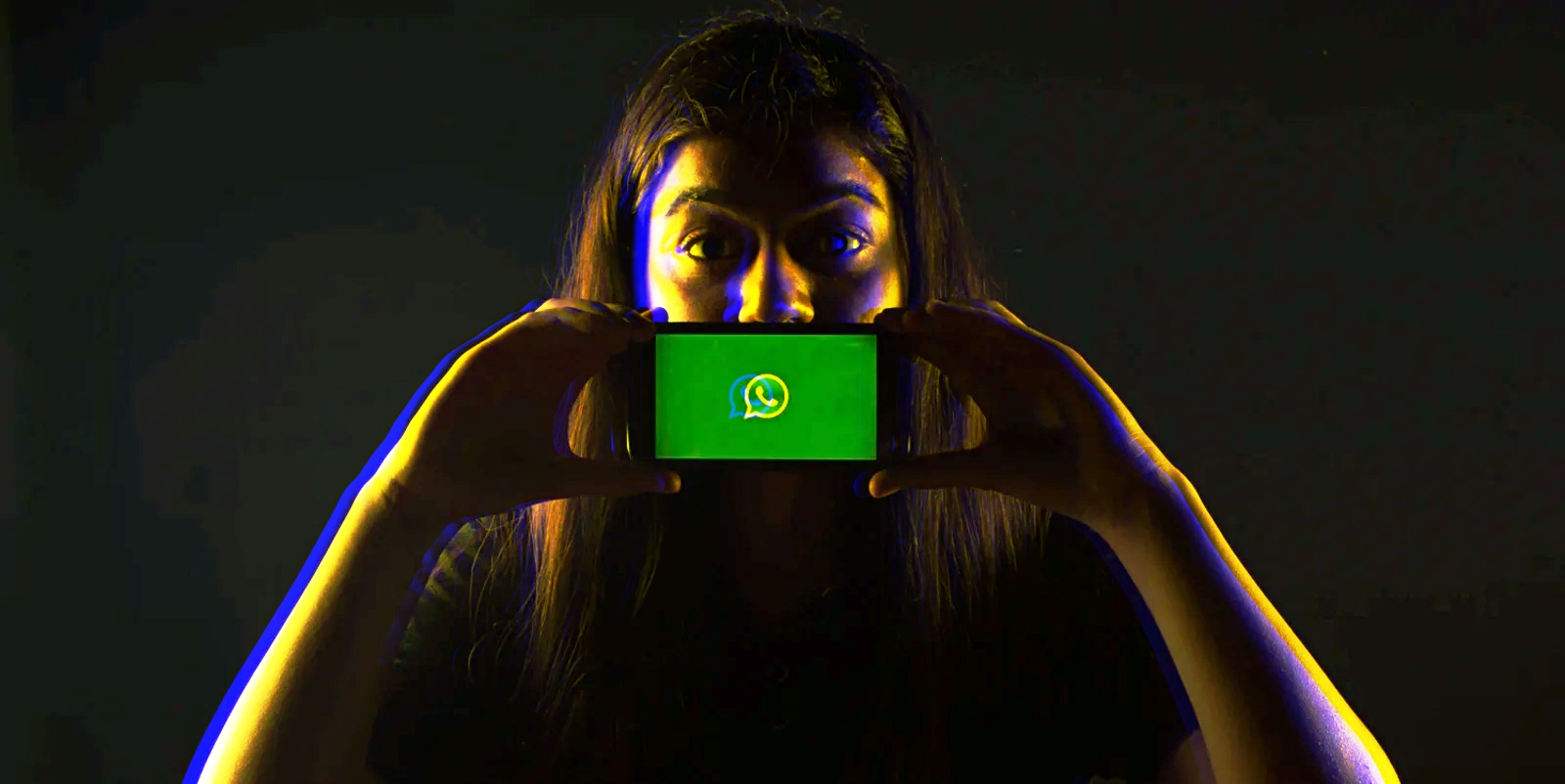 WhatsApp says that it will not delete or deactivate the accounts of users who oppose its latest privacy policy update that requires sharing data with Facebook companies.
The company backtracks on a previous decision that gave its users a harsh ultimatum to accept sharing their data with Facebook if they want to continue using their account or, as an alternative, to delete their accounts.
The policy updates pushed by WhatsApp since the start of 2021 show a 180-degree shift compared to last year's privacy policy that allowed users to choose not to have their account info shared with Facebook.
Facebook companies that can access WhatsApp users' data after this year's privacy changes include Facebook, Facebook Payments, Onavo, Facebook Technologies, and CrowdTangle.
"We may use the information we receive from them, and they may use the information we share with them, to help operate, provide, improve, understand, customize, support, and market our Services and their offerings, including the Facebook Company Products," WhatsApp explains.
Limited functionality instead of account deactivation
WhatsApp published a new FAQ on its website, reinforcing the May 15th deadline to accept the new privacy changes and saying that "no one will have their accounts deleted or lose functionality" because of the policy update.
"We've spent the last several months providing more information about our update to users around the world," WhatsApp said in a statement. 
"In that time, the majority of people who have received it have accepted the update and WhatsApp continues to grow."
Users will keep receiving reminders to accept sharing their data with Facebook for the next several weeks, reminders that will ultimately become persistent.
"At that time, you'll encounter limited functionality on WhatsApp until you accept the updates," the company added.
As WhatsApp's statement details, users who will not accept the privacy updates will gradually see their accounts' functionality restricted:
You won't be able to access your chat list, but you can still answer incoming phone and video calls. If you have notifications enabled, you can tap on them to read or respond to a message or call back a missed phone or video call.
After a few weeks of limited functionality, you won't be able to receive incoming calls or notifications, and WhatsApp will stop sending messages and calls to your phone.
The company also highlighted the changes users should expect once the privacy policy update reminders become persistent, as shown below.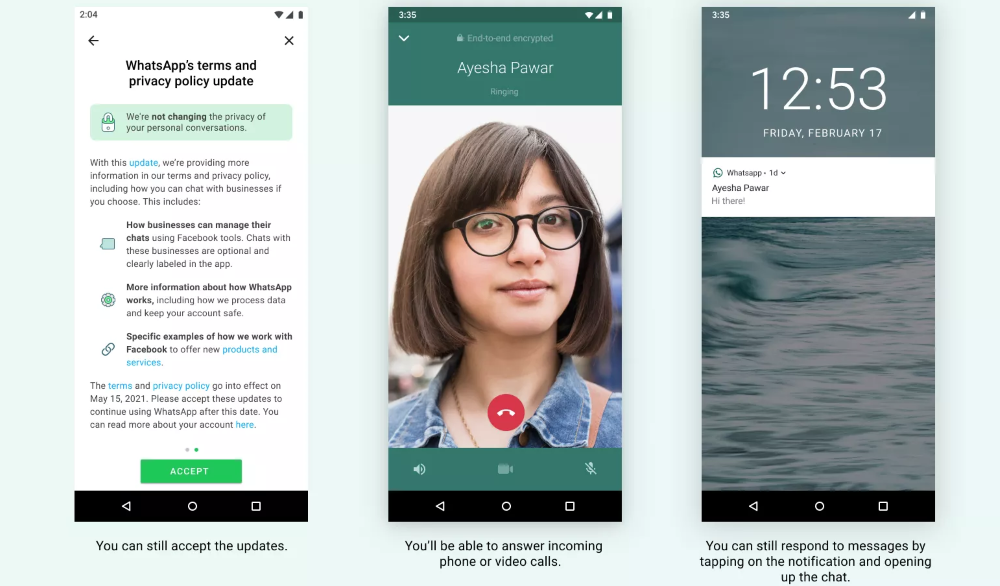 How to back up your data and delete your WhatsApp account
WhatsApp users who decide to migrate to another messaging platform can download a report of their account and export their chat history using their iOS or Android device.
Those who want to also delete their user accounts before switching platforms can do it by following these step-by-step instructions provided by WhatsApp for Android, iPhone, or KaiOS users.
"Deleting your account is something we can't reverse as it erases your message history, removes you from all of your WhatsApp groups, and deletes your WhatsApp backups," the company added.
Although users will not get their accounts deactivated for not agreeing to share their data with Facebook, the company reminded them that they would get automatically deleted after 120 days of inactivity, according to WhatsApp's current inactive account deletion policy.