Fortnite News – How Cristiano Ronaldo, Neymar, and David Beckham Are Making a Fortune in the Esports and Gaming Industry

Soccer is the biggest sport in the world. Spearheaded by names like Neymar, Cristiano Ronaldo, and Messi, it has about 3.5 billion fans. As a result, there is plenty of money and opportunity that comes from football. Thus, it is no coincidence that these soccer stars are among the top 5 highest-paid athletes in the world.
ADVERTISEMENT
Article continues below this ad
Recently, the PSG star forward Neymar featured in Fortnite Chapter 2 Season 6. The Brazilian international received a battle pass exclusive skin which morphs into a panther once his custom emotes are activated. In order to unlock various items in the set, players will have to complete a variety of in-game challenges.
Some of these challenges include:
ADVERTISEMENT
Article continues below this ad
Complete 5 quests from Soccer characters – Neymar Jr. regular skin
Score a goal with the Soccer Ball Emote Toy as Neymar Jr. – Jaguar Strike pickaxe
Eliminate 3 enemies as Neymar Jr. – Shhh. emote that can trigger Neymar Jr.'s Primal Form in Fortnite
Complete 56 Epic Quests in Fortnite Season 6 – Aerial Acrobat Glider
Unlock the Neymar Jr. outfit and complete 56 Epic Quests in Fortnite Season 6 – Exhibition Style Neymar Jr. skin, Jaguar Strike pickaxe, and Aerial Acrobat Glider
While the figures regarding this collaboration have not been revealed, you can safely assume that it is an exorbitant amount. Apart from Fortnite, Neymar has also secured deals with Puma, Beats, and Red Bull. All of these collaborations contribute to make him the $350 million player that he is.
David Beckham got $20 million to be the face of Guild Esports

God knows what Cristiano Ronaldo got to be a character in Garena Free Fire

And lord knows what Fortnite paid Neymar

Man these SOCCER guys are making a killing in gaming

— Jake Lucky (@JakeSucky) April 28, 2021
Cristiano Ronaldo and David Beckham enter the Esports world
ADVERTISEMENT
Article continues below this ad
Similar to Neymar, Cristiano Ronaldo also featured as a playable character in a game. The battle royale game Garena Free Fire collaborated with the star last December. It brought Ronaldo into the game as a bounty hunter named Chronos. There is no doubt that Ronaldo received an ungodly sum of money for this, given his current legendary status in football.
Lastly, former England captain David Beckham is now the face of Britain's Guild Esports. The deal will earn Beckham $20 million across five years. In return, the organization can use the soccer star's name, image, and assets for marketing purposes.
Which footballer do you think we will see next in the world of Esports? Let us know in the comments down below.
ADVERTISEMENT
Article continues below this ad
DIVE DEEPER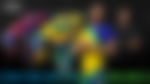 Fortnite News – How Cristiano Ronaldo, Neymar, and David Beckham Are Making a Fortune in the Esports and Gaming Industry

Tags: Fortnite News