Home Depot – As expected, a story about vaccinations takes top spot | News

Well, well, well. The No. 1 story is no surprise whatsoever.
We talked a few weeks ago about how stories on vaccinations would likely dominate our Top Five for the foreseeable future. And the future is now.
The No. 1 most-read story last week is titled, "Charlotte County accepting vaccine appointments this morning." The challenging part about putting this story on our website was that the story was "old" within 20 minutes.
We received a notice that Charlotte County would be opening its website to vaccination appointments. We put the story online, and we also sent out an alert to the thousands of people who have subscribed to our "Breaking News" email alerts.
Bam! The Charlotte County website overloaded. People were getting error messages.
And then 10 minutes or so later, we received a notice that all the slots had been filled. We had to put an editor's note on top of the story, letting people know that slots fill up quickly and that websites can crash.
It's pretty obvious that crashing websites and a rush to get vaccinated are going to be a big part of all of our lives for the next several months.
(Oh, if you're wondering, our daily COVID-19 update, which has the latest local numbers for new cases, deaths and vaccinations, is back to its honorary No. 1 spot. It has been the No. 1 story nearly every week since March of last year but we've seen it drop to No. 2 several times in the past two months.)
If you would like to sign up for the Breaking News email alerts, which include notices of vaccinations, as well as the daily COVID-19 update, simply visit the Website at:'YourSun.com/newsletters
OK, let's move on with the rest of the Top Five:
2 BJ's Wholesale Club coming to Charlotte
This caught me by surprise. I didn't think a story about a BJ's Wholesale Club coming to Charlotte County would be in the Top Five.
That's probably because I have never been inside a BJ's Wholesale Club. But, apparently, many of you have, as the story was read and shared thousands of times across social media.
The 103,120-square-foot warehouse store will be built on 20 acres next to PetSmart on Cochran Boulevard. Other stores in the vicinity are Kohl's and Home Depot.
The store will even have a liquor center and a tire center.
If you'd like to know more about this new business coming to the area, visit the story at: bit.ly/2KGix60
3 SWFL man involved in Capitol breach
The story that was No. 1 last week remained in the Top Five this week. If you haven't read this story, you've probably seen it on national TV news many, many times.
This story is about the local man who was pictured smiling as he carried U.S. Speaker of the House Nancy Pelosi's lectern while he walked through the U.S. Capitol Building with other rioters a few weeks ago.
People on social media identified him, and police later arrested him.
To learn more about this man, including how his wife has Port Charlotte ties, visit: bit.ly/2Y3OOqF
4 I-75 South fatality in Charlotte County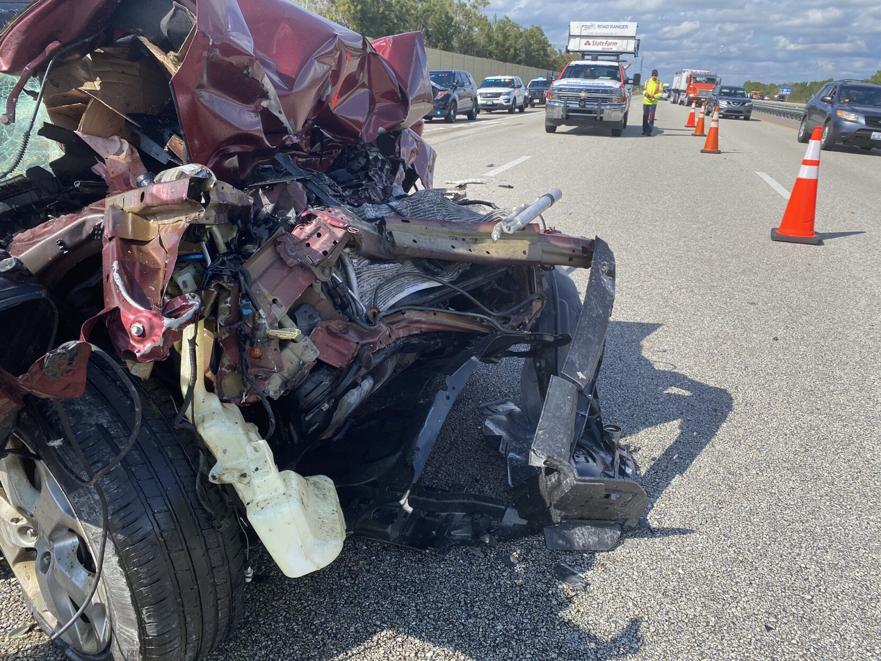 I'm pretty sure the reason why this very short update on a fatal crash on I-75 made the Top Five is because of the photo.
Taken by the Florida Highway Patrol, this photo shows a car so smashed that a reasonable person would assume the person inside died. And that's what happened.
If you haven't read the story or seen the photo, visit: bit.ly/3o4Hrdc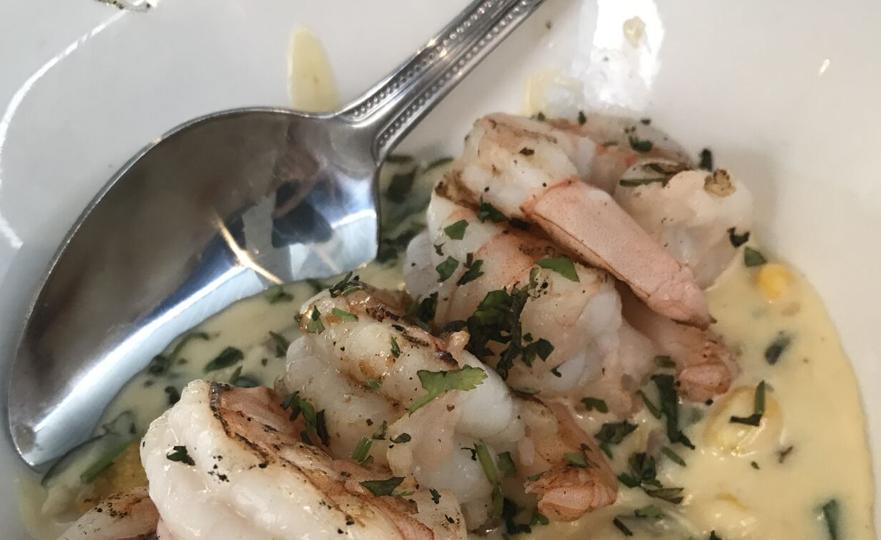 5 Harbor Social too punk for Punta Gorda?
OK, you should know that I am not a "foodie." I enjoy comfort food, and my go-to place is Waffle House. I know. Please don't judge me.
But week after week, I get the honor of editing Sue Wade's food column, and week after week, she makes me want to visit restaurants I would never even think of going into.
The latest column is about Harbor Social in Punta Gorda. It apparently started out as bunch of food trucks surrounding a building with a nice bar and a great stage for music.
And now it has grown into yet another hot spot, featuring a ginormous food truck, although the owner has asked people to stop calling it a food truck.
There is actually a ton of cooks inside this truck — errr, mobile kitchen. I really can't do justice to how well Sue has written her column about this amazing place.
You simply need to read it. There is a reason why her column is in the Top Five nearly every week. You can read her latest at:
Ronald Dupont Jr. is the digital editor for The Daily Sun and the Venice Gondolier. You can reach him at Ronald.Dupont@YourSun.com.