The recent surge in cryptocurrency's popularity has enticed many to enter this volatile market, including those who have never invested before. Trading is one of the ways to make money with cryptocurrency, but it can be hard to master. This is where trading simulators come in handy, offering users the opportunity to try their hand at trading without the risk of losing any real money.
But what is cryptocurrency, and why do people invest in it? Understanding the basics is the first step to mastering cryptocurrency trading. 
What Is Cryptocurrency?
Cryptocurrency is a digital or virtual currency that uses cryptography to secure transactions and control new units. Bitcoin, the first and most popular cryptocurrency, was launched in 2009. When trading cryptocurrencies, people use decentralized exchanges. Unlike fiat currency, cryptocurrency isn't controlled or backed by any central authority such as a government or bank. Using cryptocurrency has many advantages over traditional currency, such as being global and digital, having low transaction fees, and being secure.
Blockchain Technology
Blockchain is a digital ledger that records digital currency transactions publicly. It forms the backbone of the cryptocurrency ecosystem and is used to confirm and timestamp transactions. A person or a group of people by the pseudo name of Satoshi Nakamoto first proposed the technology in a 2008 paper.
Now that you know the basics and tech behind digital currencies, read through this article to see how you can use trading simulators to help you master cryptocurrency trading.
What Is A Trading Simulator?
A trading simulator is a platform designed to mimic real-life trading. You can use it to trade cryptocurrency without actually investing your money. Some crypto exchanges might allow traders to paper trade on their platform. You can also use third-party trading simulators online if your exchange doesn't support paper trading.
The best part about trading simulators is that you can learn the ropes of cryptocurrency exchanges without risking your money. Here, the aim is to gain enough practice before investing in the actual market.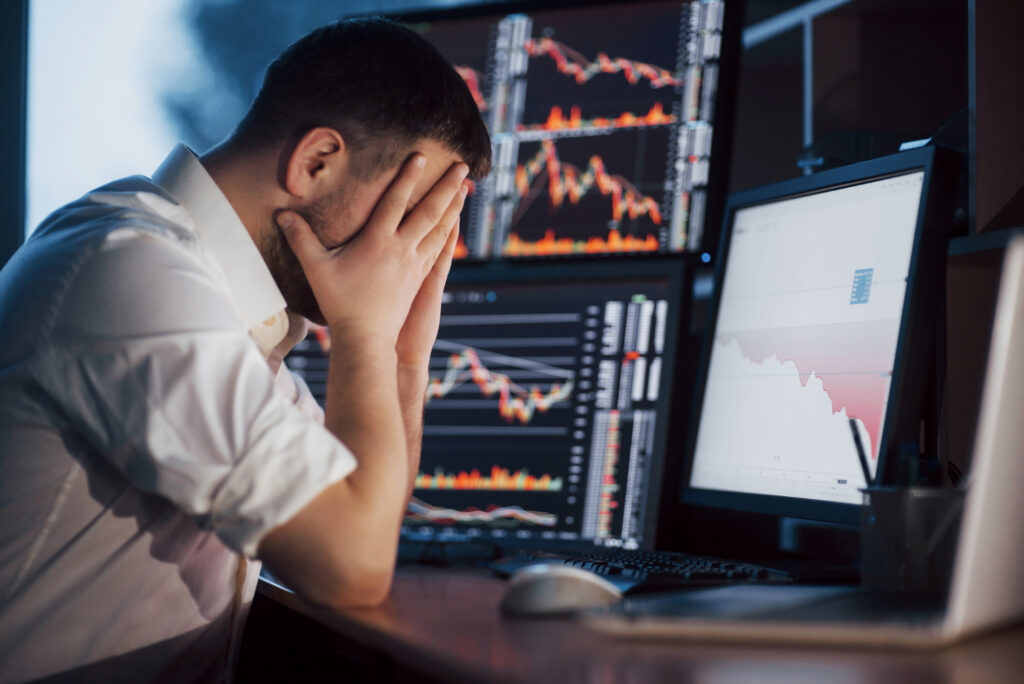 How Trading Simulator Enable You To Master Crypto Exchange
There are several ways trading simulators can help you master cryptocurrency exchanges. Some of them are as follows:
Helps Perfect Your Strategy
Trading involves dealing with probability. It can be risky, but you can minimize the risks with a tested trading strategy. The more you trade, the more you'll learn which strategies work for you and which ones don't. However, practicing and testing strategies using a live account can be risky, and this is where trading simulators can help.
You can test your strategies using a trading simulator without putting your money on the line. You may try and test different strategies until you find the one that works for you.
Helps You Get Comfortable With The Order Book
The order book is an integral part of any cryptocurrency exchange. It lists all the buy and sell orders for a particular cryptocurrency. However, the order book can be confusing for beginners, as it can be challenging to understand the different prices and orders.
A trading simulator can help you get comfortable with the order book. Using a trading simulator lets you see how the order book changes in real-time. This way, you'll understand why the prices move up and down and how to trade in response, as the order book can also be a good indicator of market trends.
Helps You Understand Liquidity
One of the most important factors when trading a cryptocurrency is liquidity. Liquidity is the ability of a market to absorb large orders without significantly affecting the price of assets. High liquidity means that you can buy and sell cryptocurrencies without having to worry if there are enough buyers or sellers to match your order.
Low liquidity can be dangerous for novice traders, as it usually results in volatile prices. Fortunately, using a trading simulator can help you analyze and master the liquidity of a market. You'll see how different orders affect the price and learn how to trade in high and low-liquidity markets.
Helps You Understand The Psychology Of Trading
Understanding the psychology of trading is one of the most important aspects of becoming a successful trader. Trading isn't just about making rational decisions based on data. You also have to factor in your emotions and biases when making crucial decisions.
Trading simulators can help you understand the psychology of trading. By practicing in a simulated environment, you'll learn to deal with the emotions that can affect your decision-making process. You'll also learn how to trade effectively even when you're emotional. By practicing under different conditions, you can master cryptocurrency exchanges and control that excitement or fear that goes with it.
Helps You Get Used To The Interface
There are several cryptocurrency exchanges in the market, and they all have different interfaces. Some exchanges might be easy to understand for beginners, while others can be confusing.
Trading without any prior knowledge can be overwhelming that a trader might feel intimidated to even click any buttons, knowing that a single mistake can cost you a lot makes it even worse. A trading simulator can help you get used to the interface and help you master cryptocurrency exchanges. You can explore all the different options and features an exchange offers without worrying about making mistakes.
Helps You Understand The Process Of Order Execution
When you place a buy or sell order, it's important to understand the process of order execution. Order execution is the process of fulfilling your order. Market orders are filled immediately, while limit orders are only filled if the price is met.
Each order type has its benefits and drawbacks. For example, if you need to quickly buy or sell a cryptocurrency, you might use a market order. On the other hand, if you want to trade at your own pace, you're probably better of using a limit order.
Trading simulators can help you understand the process of order execution. By practicing with different orders, you'll learn to efficiently use each one. Moreover, you'll learn to use different orders depending on a wide range of circumstances, which can help you become a better trader.
Final Thoughts
Trading simulators are an excellent tool for novice traders who want to master cryptocurrency exchanges. You can paper trade on your own or use third-party trading simulators to help you gain a better grasp of the concepts of the order book, liquidity, and trading psychology. With enough practice, you can confidently trade cryptocurrencies in the real world.