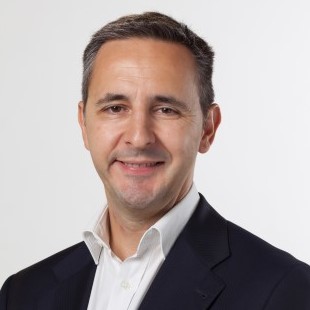 Now based in Ingenico's Paris headquarters, José Luis' primary focus will be to maintain and further develop Ingenico's growth in the EMEA region. In addition to his role as Executive Vice President, EMEA, José Luis is a member of the Executive Committee of the Banks & Acquirers (B&A) division at Ingenico.
Having first joined the company in 2010, José Luis most recently spent more than three years heading up the Latin American operations for Ingenico, where he played a key role in leading teams to cope with market changes and keeping the company in a competitive environment. So much so, José Luis achieved 60% share of the market in Mexico and opened a successful new office in Colombia.
Matthieu Destot, EVP, Banks & Acquirers at Ingenico Group said:
José Luis will lead the B&A division across EMEA, where we have strong business ambitions. With almost 30 years' experience in the payments and technology arenas, José Luis is ideally suited to lead the division as it embraces the opportunities that are opening up across the industry.
Of his appointment, José Luis said:
I'm excited to take on the challenge of managing such an important region for Ingenico. We have a very dynamic market and at this initial phase my focus will be to maintain and further improve our performance in the EMEA region whilst seeking new opportunities and working with local teams to deliver the best services and solutions for our clients.