Intel Stock – Most Read articles – Intel sued, MIPS developments, EUV lithography

What's risen to the top this week? There's  NXP's i.MX 9 processor series for multi-sensor applications, the electric plane developed by Rolls Royce and Electroflight, VLSI Technology suing Intel for patent infringement, news of MIPS and Imec demonstrating the patterning capability of EUV lithography…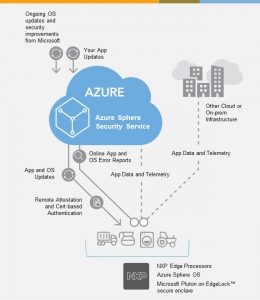 5. NXP announces i.MX 9, and extends i.MX 8 with security and Microsoft Azure Sphere
NXP has announced i.MX 9, a processor series for intelligent multi-sensor applications, and i.MX 8ULP-CS (cloud secured), a family of Microsoft Azure Sphere-certified processors. According to the company: "Scalable i.MX 9 families bring together higher performance applications cores, an independent MCU-like real-time domain, state-of-the art security and dedicated multi-sensory data processing engines for graphics, image, display, audio and voice.
4. Rolls-Royce electric plane set for world speed record
Spirit of Innovation – the electric plane developed by Rolls Royce and Electroflight – is preparing to make an attempt on the world speed record for electric planes. The attempt, which is to take place off the Welsh coast in 'late Spring', involves four 3km runs in a single flight. The plane is expected to average 300mph over the four runs which would be 100mph more than the current record.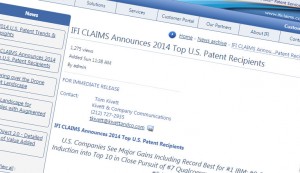 3. Intel stung for $2bn in Waco judgment
VLSI Technology, which was bought by Philips Semiconductors (now NXP) in 1999 for $1 billion, has successfully sued Intel for patent infringement in a court in Waco, Texas and been awarded $2.18 billion damages. The penalty for the infringement of one patent was assessed at $1.5 billion and the other was assessed at $675 million. Intel's lawyer, William Lee, said that VLSI "took two patents off the shelf that hadn't been used for 10 years and said: 'We'd like $2 billion'."
2. MIPS out of bankruptcy
The company which bought MIPS, Wave Computing, has emerged from Chapter 11 bankruptcy protection. MIPS is now developing an 8th generation architecture, based on RISC-V. MIPS has suffered a chequered history since being bought by Imagination in 2013. In 2017, China-backed Canyon Bridge bought Imagination and the US government insisted that MIPS must not go with Imagination to Canyon Bridge so MIPS was sold to Diosdado Banatao who made his first fortunes at Chips and Technologies and S3.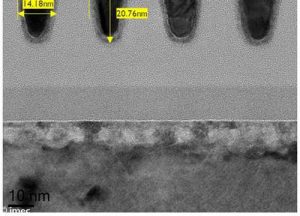 1. Imec and ASML show EUV limits
Imec and ASML have demonstrated the ultimate single-exposure patterning capability of today's 0.33NA NXE:3400 EUV lithography. Process optimizations have enabled the patterning of dense 28nm pitch line/spaces with an Inpria metal-oxide resist in one single exposure, relevant for high-volume manufacturing. For the first time, optical and e-beam inspections were correlated with electrical data to gain further insights in improving stochastic defectivity – i.e., both breaks and bridges.

Intel Stock – Most Read articles – Intel sued, MIPS developments, EUV lithography

Tags: Intel Stock, INTC, NASDAQ: INTC