Ferrari News – Ferraris & Millard Say No More SA Purchases

Promising Captain Fontane back in the Garth Puller stable after almost six months of red-taped quarantine
Whichever way one looks at it, the European Union's continued failure to audit the control measures devised by South Africa to combat the threat to direct movement of horses to destinations around the world, is loathsome.
The International Racing Club write in their weekly newsletter that South Africa has repeatedly confirmed its full compliance with EU requirements, long-term internal movement control and sustainable equine exports, branding their system "world-class".
A successful audit will benefit not only the home nation but also international racing, in line with the International Federation of Horse Racing Authorities (ARF)'s wish to promote the globalisation of the sport.
For those who don't know – the EU's stringent protocols (in place to prevent the spread of African Horse Sickness), stipulate that horses travelling abroad from South Africa have to spend three weeks in a home quarantine station, followed by three months on the isle of Mauritius, and a further (up to) six months residency in the UK before they can travel on other racing jurisdictions.
This means that South African runners marked for competition in other countries have their careers interrupted for six months or more before they can resume full race training. They cannot fly direct.
Many years of travel delays, coupled with the EU's dragging of its feet, hiding behind Covid-19, promises of a 'virtual audit' and the customary bureaucratic red tape is now close to give the ailing South African industry a fatal blow.
Already, powerful global buyers at South African horse sales are drying up – they simply don't have the patience to wait for their purchases to arrive. In a long cycle of export problems, poor management by the racing operator (a company now in business rescue) and hopeless leadership by an ineffective and deeply corrupt national government – thoroughbred breeders are falling by the wayside.
There are fewer job opportunities, a smaller horse population, smaller race fields, reduced tote handles, and so on.
Picture an already crippled individual getting hit repeatedly on the knees with a baseball bat – that's the EU's treatment of a racing jurisdiction in dire trouble.
Aside from the obvious financial and social ramifications, the EU's travel protocols have also had a telling effect on the thoroughbred racehorse, the reason why we (as industry die-hards and fans) and the sport of racing, exist.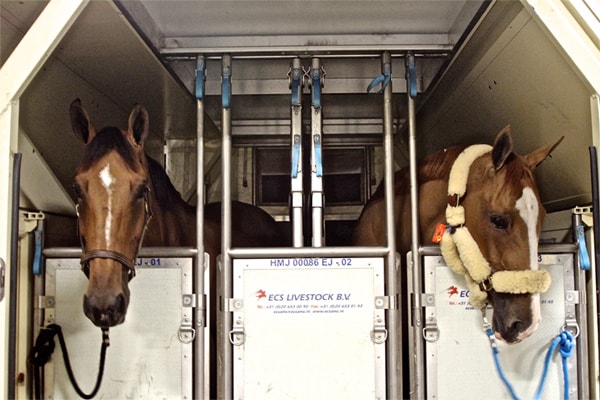 The EU has interrupted or crashed the careers of more world-class South African racers than we can list here – most to the point of not realising their track potential due to missing specific races, others broken down or having to be retired due to injuries incurred as a result of forced, rushed training preparations. It borders on cruelty and goes against their stated aims of 'paying due regard to Animal Welfare requirements when preparing and implementing EU policies'.
Just recently, South African trainer Corne Spies' top sprinters Nourbese and Van Halen, destined to compete at the Saudi Festival in February, were still stuck in Mauritius while the race day was actually being staged!
Last week, a potential classic star, Captain Fontane, was returned to the stable of Garth Puller at Summerveld in KwaZulu-Natal. He left Puller's yard last October en route to Hong Kong, but didn't even make it as far as the first flight out!
The unbeaten colt has been out of training for eight months, and this has made him a double loser by default – it cost him a potentially big career in Hong Kong, and, now that he's back, the three-year-old classic racing opportunities that come only around once are around the corner, leaving way too little time for his preparation.
Trainer David Ferraris, who owns Captain Fontane in partnership with David Hui, told the IRC: "Captain Fontane's initial period in quarantine at the Eikenhof facility near Johannesburg was extended due to a stalemate between Mauritius and the UK over African Horse Sickness antibodies that showed up in a sample accidentally sent by the Mauritians to UK authorities. It had nothing to do with us or our horses. For several weeks we were not allowed to ship ours to Mauritius and horses already on the island couldn't fly out either."
When horses who are accustomed to training regimes aren't able to sustain their programmes, they can develop ailments, like life-threatening colic.
Ferraris said: "A further two-and-a-half months after the delay in Mauritius, Captain Fontane suffered a bout of colic and had to leave the quarantine station to be treated by Dr. Roy Gottschalk, under whose care he thankfully recovered quickly. But leaving the facility, even just for a day or two, meant that he had to start his period of quarantine all over again!"
Ferraris said: "The money a horse like this can earn you is one thing, but we're all horsemen too, we love the animal and we decided to call it a day with Captain Fontane's travelling plans. Once they've had colic, chances are they can suffer another bout on an arduous future trip."
Ferraris added: "Just last week I won a race worth the equivalent of R2-million in Hong Kong with Dirty Harry, a gelding by Master Of My Fate, a South African-bred we bought from Yogas Govender. But I've had it with the EU and this terrible situation now. Until this is resolved, I won't be buying a horse in South Africa again. (My fellow-trainer) Tony Millard feels the same. We're not buying again until direct flights are possible."
Garth Puller reported on Sunday: "Captain Fontane arrived back in the yard a few days ago and I am happy to say he is well. He is still a naughty bugger, full of himself as always and he's gained weight. He came charging at me, I had to remind him who is boss.
"There is nothing I wanted more than to see this horse compete in Hong Kong, I was so looking forward to it. He's top class. But this is where we find ourselves now. Some runners of Captain Fontane's age are already four or five-time winners and nearing their peaks for the classic season. He won't be ready for the classics and we may have to leapfrog into a race like the Champion Stakes (against the leading older horses) at the end of July, but his will be a step-by-step re-introduction, we have not earmarked any races. I won't be pushing him."
Adrian Todd, MD of South Africa's Equine Health and Protocols (SAEHP), has had to bear the brunt of his weakening and understandably impatient industry for the delays in getting the protocols lifted. After years of negotiation with the EU and streamlining and updating the protocols to world standards, Todd had confirmed an audit date for April 2020, only to be interrupted by the hype and subsequent travel regulations around Covid-19.
Todd said on Sunday: "After all of this I do have some good news. The United Kingdom has undertaken to audit our protocols outside of European Union. When they left the EU, they automatically adopted all the statuses of the EU as of January 2021.
"At this moment the audit is not possible due to Covid-19 restrictions, but we are hoping that they will be eased in the very near future so that we can get this done sooner rather than later."
Trainer Mike de Kock, South Africa's best-known international competitor, said that he had given up hope.
"Nobody is keeping promises. It's a sad state of affairs and what they're doing to our industry is a travesty. We implemented a top-class system to please the EU, this came at great expense to our industry for little or no reciprocation. They've given us the cold shoulder and we're at their mercy. I've now resigned myself to being a prisoner of the EU and its mechanics."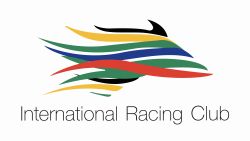 Ferrari News – Ferraris & Millard Say No More SA Purchases

Tags: Ferrari News , Ferrari.

Stock Market, Latest News on C N N.