Ferrari News – McLaren's $258,000 Hybrid Boasts Blazing Speed Without the Guilt

McLaren Automotive will bill its first plug-in hybrid model as offering true supercar performance with hatchback-level emissions.
The Artura debuting Wednesday will start at 185,500 pounds ($258,000) and can drive about 30 kilometers (19 miles) on battery power alone, Chief Executive Officer Mike Flewitt said in an interview. The carmaker expects the car to account for about a third of its total sales going forward.
McLaren has invested about 400 million pounds in the development of its hybrid platform which it plans to use for additional models, Flewitt said. Carmakers are rushing to phase out combustion engines and electrify their lineups, spurred by stricter emissions rules. McLaren expects to introduce a fully electric car before the end of the decade.
"It's very much the start of the age of hybridized supercars," Flewitt said. "In the supercar category, the customers very much appreciate the contribution that the internal combustion engine makes. What hybridization lets you do is bring a lot of the benefits of electrification in terms of EV range, and very low emissions."
The 680-horsepower Artura is powered by a twin-turbo six-cylinder engine. McLaren expects it will accelerate from zero to 60 miles per hour in three seconds with a top speed of 205 miles per hour — specs comparable with production cars from the likes of Ferrari and Lamborghini.
While the architecture was developed in-house, the company is open to partnering with other carmakers on individual technologies as the industry electrifies. The Artura's eight-speed transmission will be McLaren's first to integrate an electronic differential system that will control torque across the rear axle for better cornering.
Read more: Jaguar Going All-Electric Under New CEO's Turnaround Plan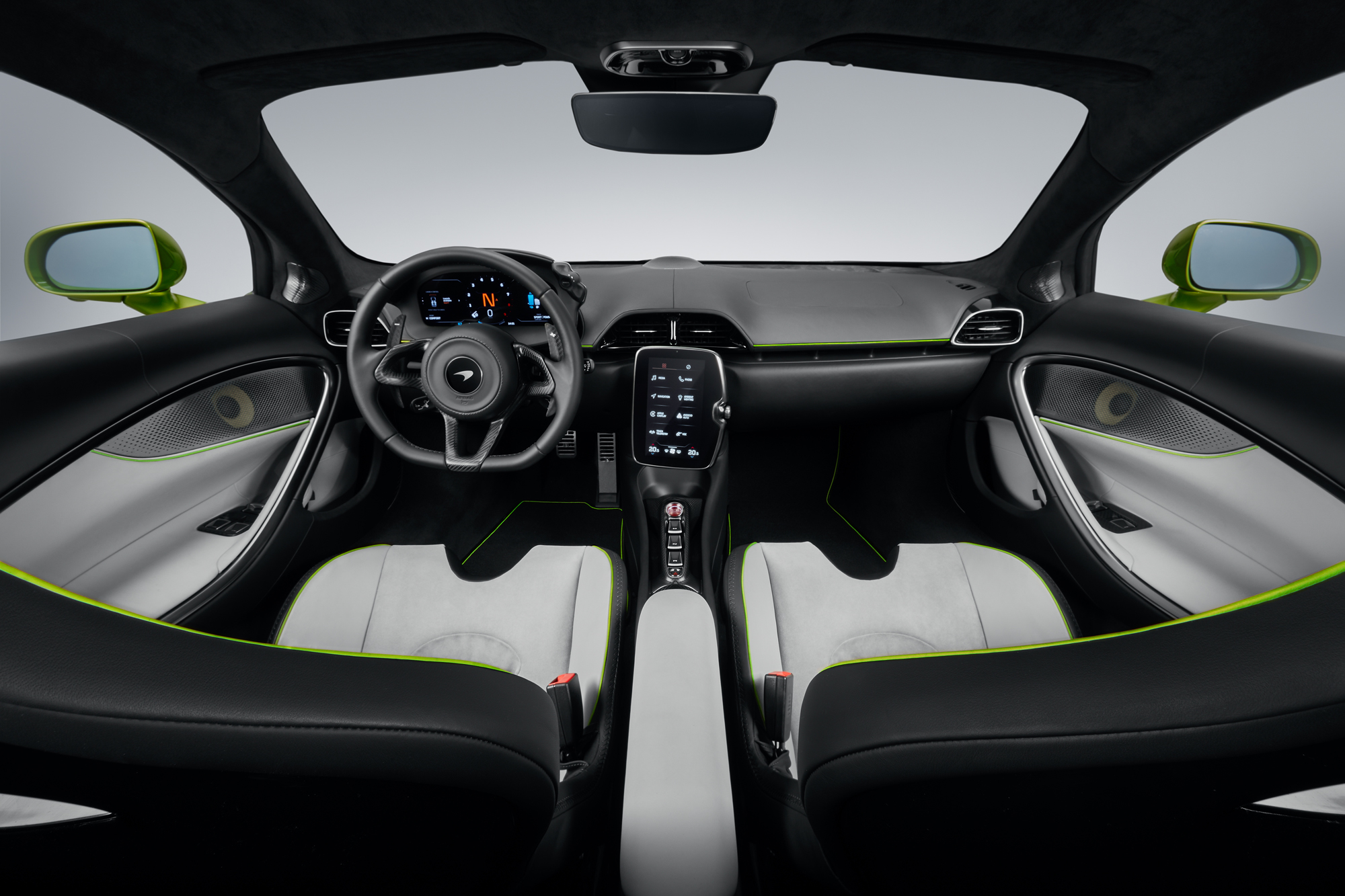 With dealerships in the UK. and much of Europe still largely shut due to Covid-19 restrictions, McLaren expects to sell about 3,500 to 4,000 cars in 2021, counting on a stronger second half of the year. It expects sales to pick up to as many as 4,500 next year, driven by the Artura. It will begin taking orders now with deliveries scheduled to begin in June.
McLaren has been struggling financially since the pandemic ravaged car-industry sales. The closely held company has said it's considering a sale of its headquarters in Woking, near London, and agreed to sell as much as a third of its racing unit to a consortium of U.S.-based investors.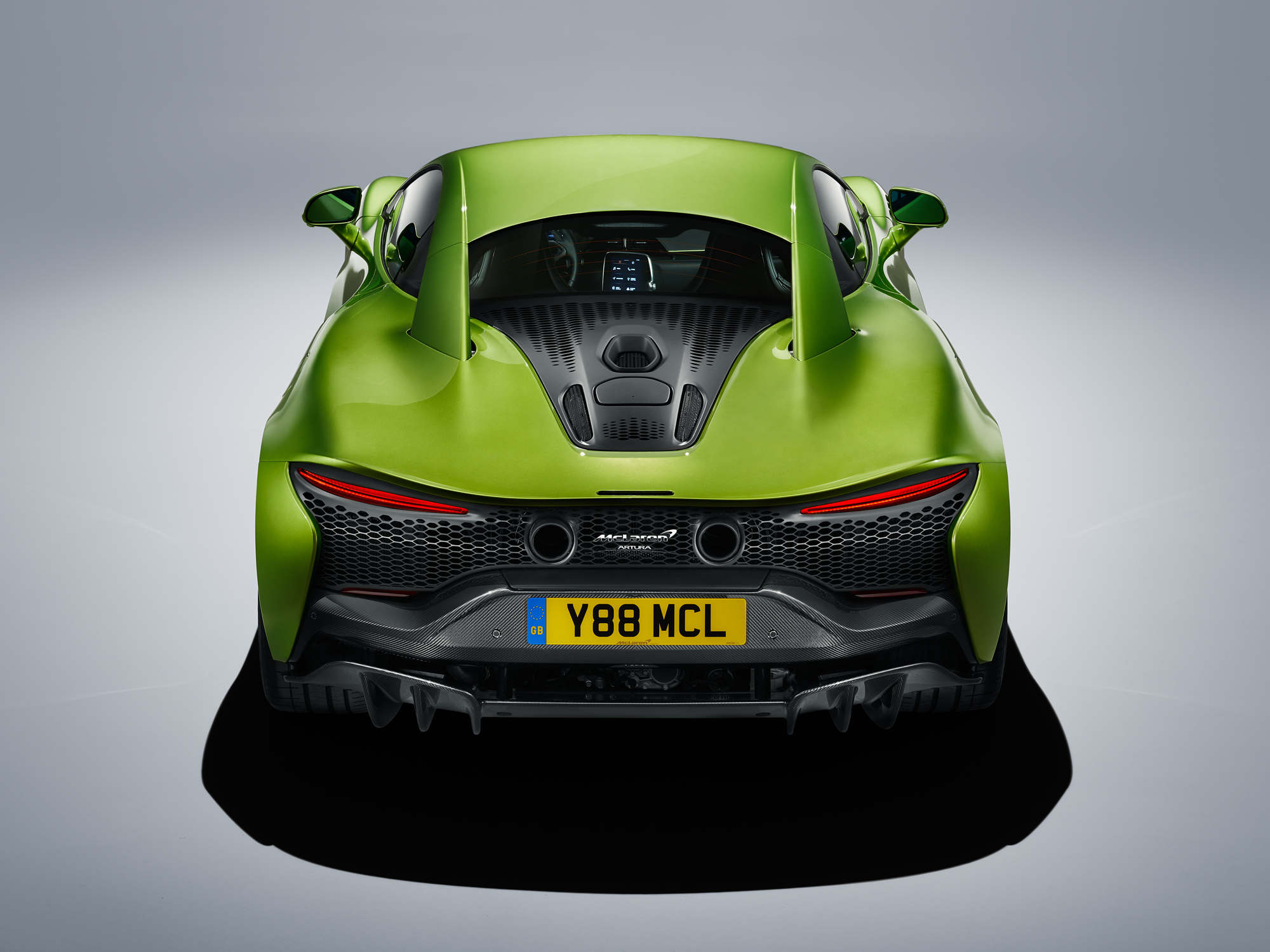 The capital restructuring plan is on track and the company is still considering some fundraising options including a previously announced equity raise, Flewitt said. He expects capital expenditure to be lower in the future because of platform sharing across models.
At just a little over 3,300 pounds, the Artura will be heavier than non-hybrid performance cars such as the Ferrari F8 Tributo, but still fairly light considering it's carrying additional hybrid components along with the conventional engine. Its carbon fiber chassis and aluminum front and rear frames and crash beams helps keeps the weight low.
Ferrari News – McLaren's $258,000 Hybrid Boasts Blazing Speed Without the Guilt

Tags: Ferrari News