Gucci – What is the cheapest Gucci item in the world? Shocking prices here! ▷ South Africa news

The fashion industry is among the most prominent sectors globally, generating billions in revenues every year. There are several famous brands that have become so famous in the industry. Gucci is among the top brands known for its high-end items; however, it has some relatively cheap goods that you can easily acquire. Do you know the cheapest Gucci item in the market? Well, stick around to find out.
Prada, Chanel, and House of Versace are among some of the bestselling brands in the world. Since its inception, Gucci continues to be a leader in the industry. Some of the brand's main products include handbags, clothing lines, shoes, and watches, to name a few. The Gucci belt is one of the brand's biggest sellers.
What is Gucci's cheapest item?
The prices for certain commodities vary depending on the type and the stores they have been brought from. Therefore, it is important to note that the items listed may change from store to store. As you will see in the list below, most of these items are beauty products.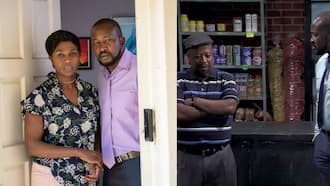 'Skeem Saam': A look at some of the soapie actors' reported salaries
Gucci items under $50
The list below contains products from an online store. There are a few items that retail at $42.00, and they include: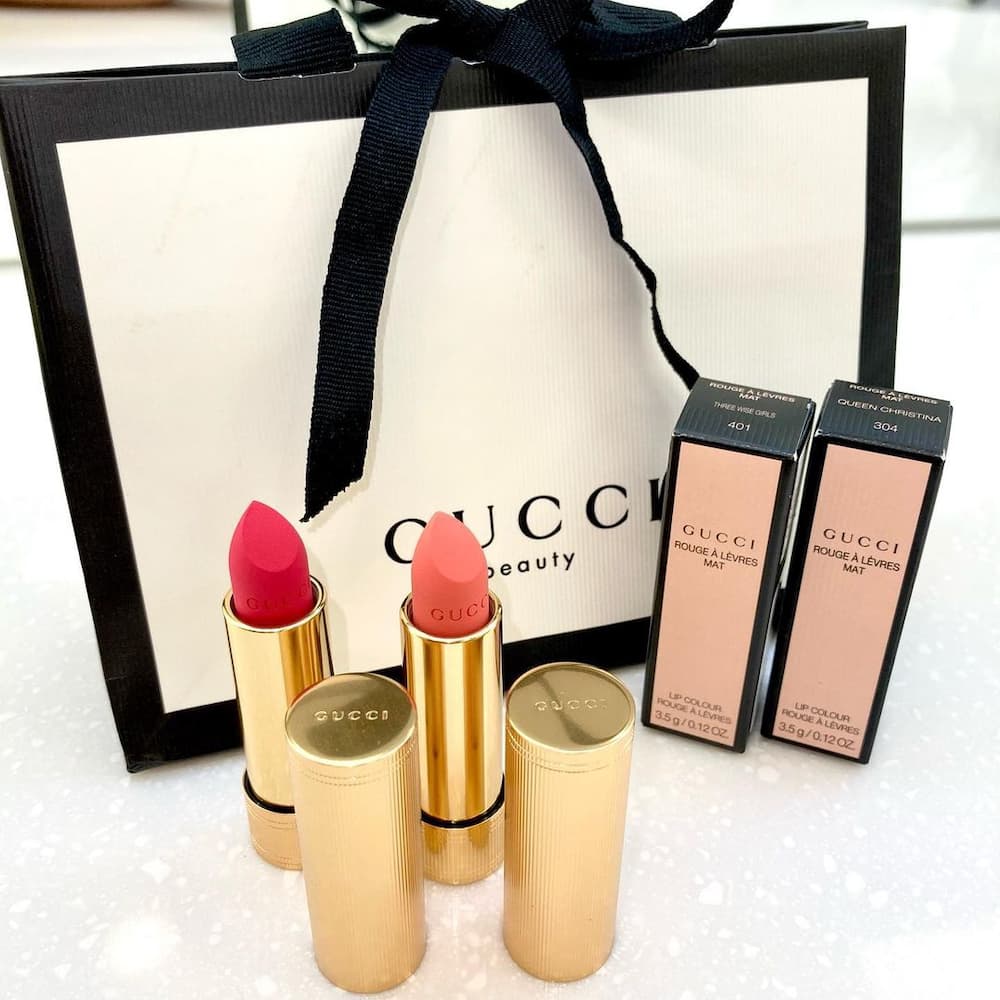 Rouge à Lèvres Mat Matte Lipstick
Rouge à Lèvres Satin Lipstick retails
Rouge à Lèvres Voile Sheer Lipstick
Baume à Lèvres Lip Balm
Mascara L'Obscur is the cheapest Gucci item in the world, and it retails at $35.00
The Flora Gorgeous Gardenia Eau de Toilette For Her Mini Set goes for $39.00. however, it is valued at $49.00
Gucci items under $100
Many of the items within this pricing have a price range. The prices range between less than $100 to $150. The commodities include beauty products and perfumes and are priced based on the specific online store. Below are the items: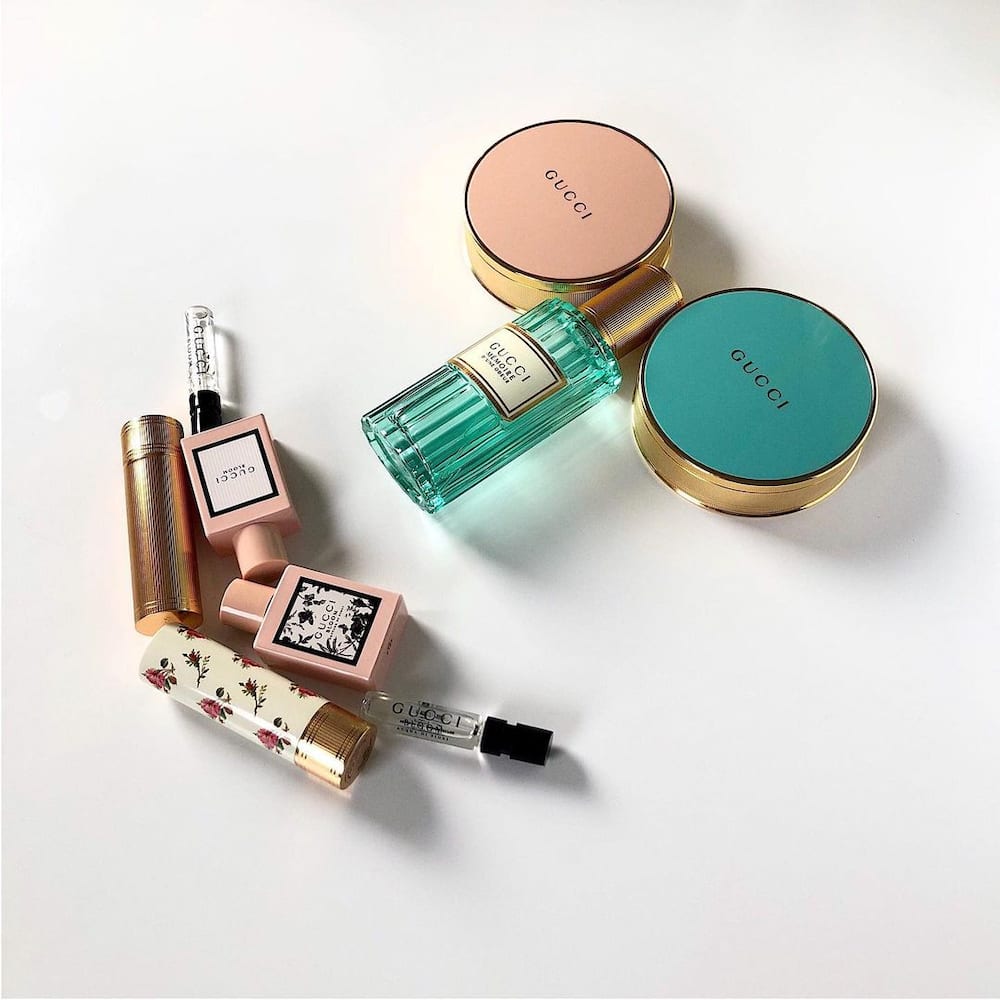 Bloom Eau de Parfum price range: $64.60 – $114.75
Flora – Gorgeous Gardenia price range: $34.00 – $115.00
Poudre De Beauté Mat Naturel Beauty Setting Powder retails at $62.00
Poudre De Beauté Éclat Soleil Bronzing Powder retails at $62.00
Bloom Eau de Parfum For Her price range: $34.00 – $135.00
Fluide De Beauté Fini Naturel – Natural Finish Fluid Foundation retails at $68.00
Flora Eau de Parfum price range: $76.00 – $118.00
Flora Emerald Gardenia Eau de Toilette price range: $85.00 – $115.00
Guilty Intense price range: $78.00 – $132.00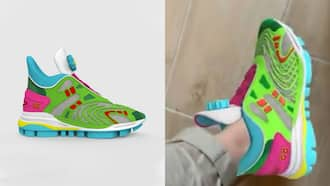 Virtual Gucci sneakers available for just R130 but you can't actually wear them
What is the cheapest Gucci bag?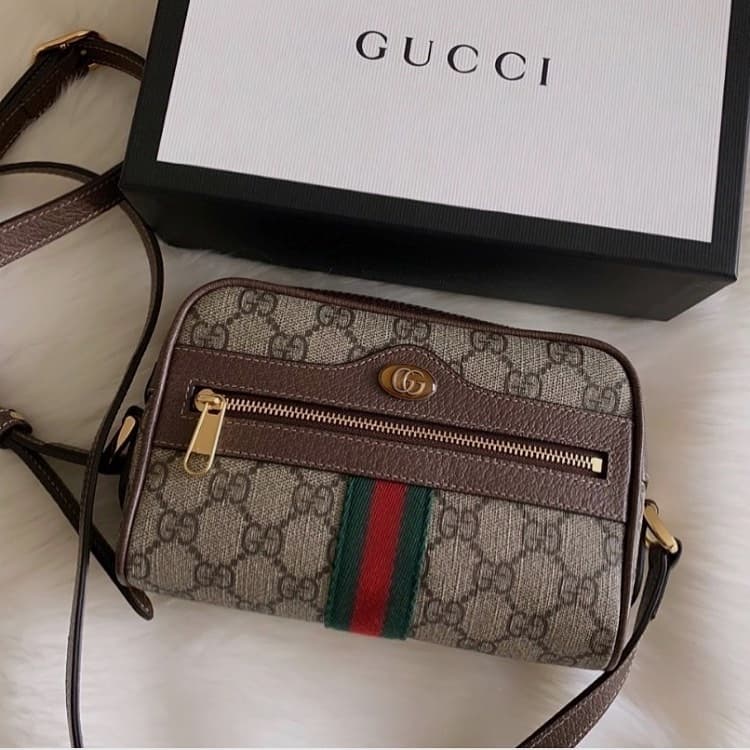 The cheapest Gucci item in store for designer handbags is the Ophidia GG Supreme Canvas Zip Pouch. The bag retails at $630, making it the cheapest Gucci item ever. Other affordable bags in the Gucci line are the Super Mini Metallic Leather Crossbody Bag and the small GG Mormont bag.
The cheapest Gucci item on the list is a beauty product. For some, it may be costly, but for others, it is worthwhile. Nonetheless, the mascara is a great price option to choose from if you are into designer beauty products.
READ ALSO: Woman Transforms Louis Vuitton Shopping Bag Into Stunning Handbag
Briefly.co.za recently reported on a woman who transformed a Louis Vuitton shopping bag into a stunning handbag. Creativity can only be limited by your imagination, and this lady goes to prove that you can turn something ordinary and make it into an exquisite, classy item.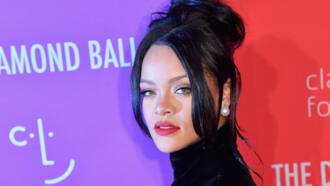 A look inside Rihanna's stunning mansion worth a cool R206 million
The talented young lady showcased her end product on social media and received great responses from people. Some even wanted her to teach them how to do it.
Source: Briefly.co.za
Gucci – What is the cheapest Gucci item in the world? Shocking prices here! ▷ South Africa news

Tags: Gucci