1,578-HP Bugatti Bolide Designed to Make the Company Some Cash | Fintech Zoom

The Bugatti Bolide will not be road legal in any country but it will be available everywhere. For a brand that is based on being part experimental, part extreme, the Bolide is a bolder-than-usual step forward. Why the risk? The answer is simple: cash.
In an interview with Newsweek at The Quail: A Motorsports Gathering, Bugatti's deputy design director Frank Heyl laid out the case for Bolide plainly saying, "It's a tough business. We can make a business case [for it] and we have responsibilities toward our employees."
Bugatti was founded in 1909. Rimac Automobili, a comparatively new electric technology and vehicle company, recently agreed to set up a joint venture with Porsche AG that includes Bugatti, naming the new company Bugatti-Rimac. Porsche had held a controlling interest in Bugatti under the Volkswagen AG umbrella.
Before the COVID-19 pandemic, Bugatti was experiencing three years of unparalleled growth, making 71, 76 and 82 vehicles in 2017, 2018 and 2019, respectively.
Bugatti has committed to making 40 Bolides. Each cost around $4.3 million before taxes and fees. Bugatti-Rimac has also said that they will make the Bugatti Chiron and Rimac Nevera. Nevera is the world's fastest accelerating production car.
For the millions they're putting down, buyers get a Bolide that is made of 40 pieces that pushes the design limits of typical Bugatti features. The car is the "symbiosis of form and function", said Heyl. It is "very functional" and looks fragmented because the flow of the aerodynamics has shaped the car rather than the other way around. The new Aston Martin Valkyrie has a similar segmented appearance.
The track-focused hypercar complies with Fédération Internationale de l'Automobile (FIA) standards and comes complete with six-point harnesses and seats that have been molded to fit each customer.
Heyl was quick to point out that Bolide would not be possible without Chiron. Using Chiron as a base allows the company to explore coachbuilding opportunities, revisiting a chapter from the company's past that is traced directly to Divo, La Voiture Noire, and Centodieci.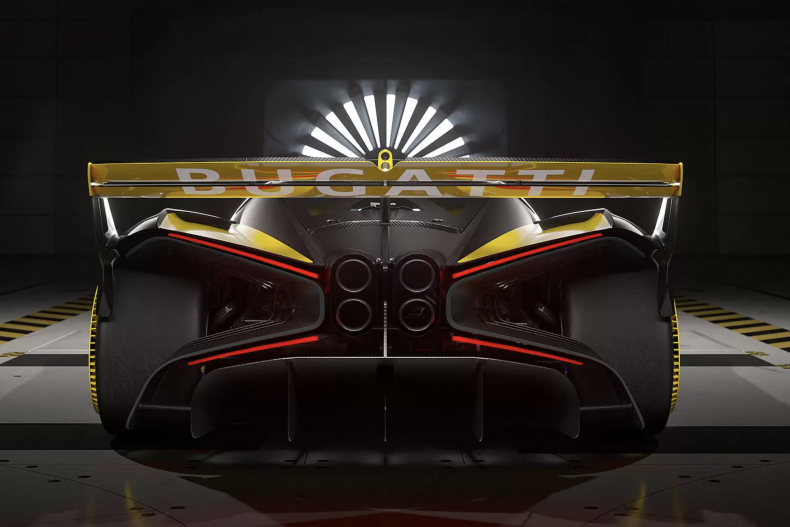 The car shares a 8.0-liter W16 engine with the Centrodieci and Chiron Super Sport. In each vehicle, it achieves 1,587 horsepower and 1,180 pound-feet of torque. Those numbers are only possible, however, using 110 octane racing fuel.
Heyl sees Bolide as a modern incarnation of the Bugatti Type 35, the most successful of the early Bugatti models, winning over 1,000 races in its heyday. At the height of its success in the 1920s, Type 35s won an average of 14 races per week.
Bugatti intends to offer Bolide buyers exclusive track days so that they can try out their hypercar in the fashion in which it was conceived.
1,578-HP Bugatti Bolide Designed to Make the Company Some Cash | Fintech Zoom