Luxury Watches – Rolex Fastnet Race – More than a race

Related Link:
Ross-Simons'
Clearance Jewelry.
Rolex Fastnet Race – More than a race
by James Boyd / RORC 19 Apr 18:50 UTC
8 August 2021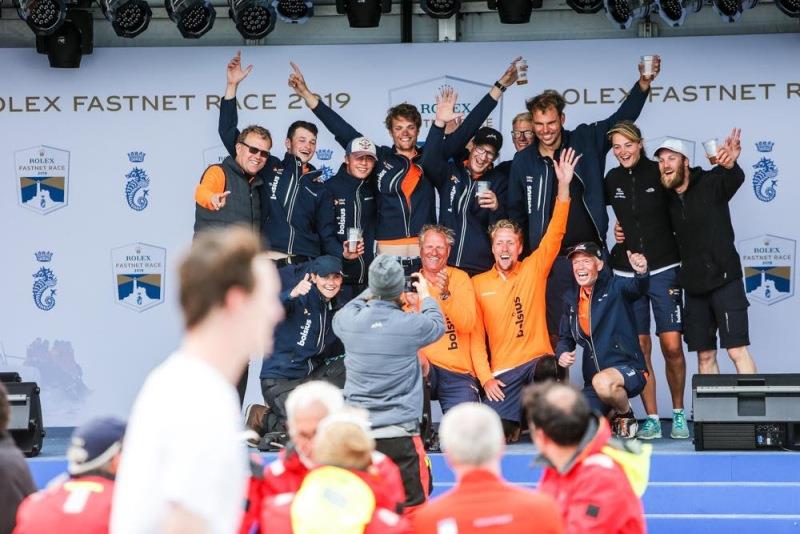 RORC photographer Paul Wyeth captures teams at the prizegiving as they express their joy after successfully completing the Rolex Fastnet Race – for many it will be their greatest personal challenge © Paul Wyeth / pwpictures.com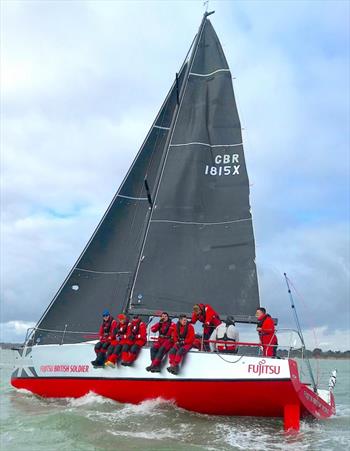 Fujitsu British Soldier © RORC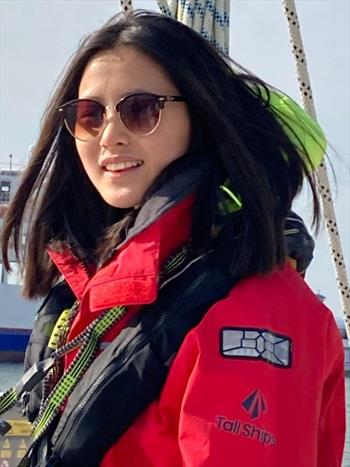 12-year old Zoe d'Ornano is likely to be the youngest crew member in the Rolex Fastnet Race and will be raising money for the Tall Ships Youth Trust Photo: On board Challenger 72 © Lay Koon Tan

While this year's Rolex Fastnet Race will be highly competitive at the front of the fleet, for many among the record-sized entry of 453 yachts (at present), the objective of tackling the 695 mile course from Cowes to Cherbourg via the legendary rock off southwest Ireland is just to get round successfully.

For many, personally, they are taking part to experience the challenge, a lifelong ambition, an adventure, a bonding experience with family and friends, to improve on a previous result or because, this year's race will be historic, for the first time in its 96 years finishing in Cherbourg. There are many reasons crews will be setting off from the Solent on the Royal Ocean Racing Club's premier event on 8 August other than to come first.

Several yachts are entered with crews from the British Armed Forces, competing in the Rolex Fastnet Race for their own trophies – the Inter-Regimental Cup: Best Service Boat under IRC and the Culdrose Trophy for the top Service Boat to the Fastnet Rock. The most high profile service entry is the Army Sailing Association's Fujitsu British Soldier. This team has enjoyed considerable success notably in 2018 when their X-41 won the RORC Season's Point Championship. They have since changed to the Sun Fast 3600 Fujitsu British Soldier which despite owning her since the end of 2019 they have yet to race it offshore due to the pandemic.

In addition to providing a sports activity for their soldiers, the ASA also views it as training, helping to improve teamwork, and operational effectiveness in their soldiers which encouraging their most promising sailors to progress up the sport.

Across the fleet many are using the event to raise awareness for charities and causes.

Most notable is this year's youngest competitor 12-year-old Zoe d'Ornano, who will be on one of the Tall Ships Youth Trust's two Challenger 72s entered. A keen dinghy sailor and an experienced crew cruising with family and friends, she will use the race to raise awareness of the work of the TSYT while fundraising to give some of the country's most disadvantaged young people a life-changing experience at sea. Founded in 1956, the Tall Ships Youth Trust has supported over 120,000 young people, aged 12-25, the majority disadvantaged or disabled. It also helps young people redefine their horizons through adventure learning at sea." Zoe's Just Giving page.

The Dutch Childhood 1 project is entered, aboard the former Team Brunel VO65. They race to raise awareness of children's rights while fundraising for the Childhood Foundation. In 2019 Childhood 1 participated in the RORC Transatlantic Race, winning the International Maxi Association Trophy for line honours.

For those without their own boat, many take part in the Rolex Fastnet Race aboard charter boats or with a crew from a sailing or race training school. For example Jonathan Moon from Chandlers Ford will be racing with the Sail Racing Academy on board their First 40.7 Escapado, skippered by Germaine Williams. Moon chose to do this to coincide with the 40th anniversary of when his father Paul competed on the UFO 31 The Happy Return: "I still recall going to watch the start and feeling excitement and worry, after all this was my Dad – my hero – the man who taught me how to sail, heading off into a race that two years before had taken the lives of 15 sailors."

Sadly his father now suffers from Lewy Body Dementia – the same form that caused the death of actor/comedian Robin Williams. During the race, Jonathan will be raising money for St Cross Grange, the Winchester-based care home specialising in dementia, where his father resides. Funds will go towards the purchase of a Tovertafel, an interactive games device that breaks through apathy by stimulating both physical and cognitive activity. (To support visit gofund.me/a0602f45)

Also celebrating a family anniversary is German skipper Kai Greten whose beautiful wooden hulled Gerhard Gilgenast One Tonner Oromocto turns 50 this year. Oromocto was left to him by his grandfather upon his death in 1999 and since 2010 Greten has been campaigning her hard out of Kiel. His greatest success to date was winning the Pantaenius Rund Skagen race in 2014.

British Vendée Globe skipper Sam Davies has just entered her Initiatives Coeur in the 13-strong IMOCA class. Sam will be continuing her extraordinary fund raising efforts supporting the French charity Mécénat Chirurgie Cardiaque either through direct donations or, the cleverest part, from her three sponsors, each of whom donates one Euro whenever a member of the public clicks 'like' on the Initiative Coeurs Facebook or Instagram pages. Do it now!

The charity saves children from poor countries born with heart defects, by bringing them to France to be operated on. Every 12000 Euros raised saves one child's life. During her Vendée Globe, Sam's fundraising efforts saved an incredible 103 children. As she puts it: "Every time I look up and I'm having a bad day, it reminds me what I am really out there doing this for. It is pretty motivating."

From Honfleur Pierre-Louis Attwell is racing his Class40 Vogue avec un Crohn, with which he will be spreading awareness of Crohn's Disease, from which he suffers. His team includes a mix of pros and amateurs, including Maxime Bense with whom he will race this autumn's doublehanded Transat Jacques Vabre. This will be Attwell's first Rolex Fastnet Race: "We can't wait to be at the start of this legendary sailing race, to face the best sailors in the world and to live a unique experience."

?

One of the largest yachts to be promoting a cause is Romain Pilliard's Use it Again!, familiar to UK sailing fans as the former B&Q, the trimaran on which Dame Ellen MacArthur sailed singlehanded non-stop around the world in record time in 2005. Pilliard has recycled the famous Irens-designed trimaran and appropriately is now using her to promote the circular economy, a cause championed globally by the Ellen MacArthur Foundation.

"I wanted to experience the Rolex Fastnet Race and highlight my Use It Again! campaign to promote circular economy and ocean protection," says Pilliard, who adds: "The Rolex Fastnet Race is a legendary race with high level sailors competing in it and the race course is incredible. I'm looking forward to going fast in the Celtic Sea."

Providing offshore racing miles to young sailors is the remit of the Dutch Ker 46 Van Uden Rotterdam skippered by former Volvo Ocean Race sailor Gerd-Jan Poortman, with a crew of 18-25 year olds from the Rotterdam Offshore Sailing Team. The team's goal is to participate in The Ocean Race (ex-Volvo Ocean Race) and the sailors are therefore being given full responsibility to prepare and maintain their boat, plus its navigation, tactics, training, fitness and PR.

"I am looking forward to gaining experience in offshore sailing, taking part in my first major sailing competition with multiple days at sea, and competing against top notch sailors from different nations," says Laurien Waller, one of her crew. "A highlight of the course will definitely be the Fastnet Rock and I think if we do a good job and work well as a team, reaching the finish line in Cherbourg will feel amazing. The most difficult part will be choosing the optimal route and maintaining team fitness and tackling fatigue."

Far in the majority are those with family entries such as Christophe Declercq's Contessa 32 Lecas, the lowest rated yacht in the fleet. She will be sailing by Declercq with his wife, two children and a family friend. He has raced previously in several Fastnets aboard Sigma 38s and Contessa 32s: "Unfortunately we had to abandon the Rolex Fastnet Race in 2019 because I broke a rib and was in too much pain to continue, so we are really looking forward to the race this year. We are looking forward to fun racing with the family in this fantastic race. For us having a small and rather slow boat, it's a longer race and the weather is more unpredictable, but the vibe around the race and the fact that we can compete against professional boats and crews is amazing."

More information at www.rolexfastnetrace.com


Luxury Watches – Rolex Fastnet Race – More than a race

Tags: Luxury Watches