Mortgage – Mortgage lending is booming – MacroBusiness
C(BA) has updated its internal data series tracking lending across its loan books. It shows that mortgage lending continued to boom in December, signaling strong momentum across the nation's property market:
Key Points:

C(BA)'s data shows that lending for housing continued to grow at a strong pace over the final months of 2020.
Lending for renovations also maintained strong momentum in November and December 2020. We expect strong renovations activity to continue in H1 2021.
Lending for holidays is trending higher although is still well below pre-COVID-19 levels.
Business lending posted a large lift in December 2020 after falling over the previous seven months.

Lending growth finished 2020 on a solid note posting solid rises in November and December. The R(BA)'s policy easing in November looks to have given lending another boost.

Lending for renovations is growing at an extraordinary pace. The government's HomeBuilder grant scheme is supporting renovations activity.

Average loan sizes remained at a relatively high level in December 2020. Lower mortgage rates increase the capacity to borrow all else being equal.

A relatively high share of new lending continues to occur at fixed rates. Fixed rates over most terms fell by more than variable rates in 2020.

Lending for holidays trended higher over Q4 2020although remains well below pre-pandemic levels. State border closures in late December and January may make people more cautious about booking an interstate holiday for now.

Business lending posted a strong lift in December 2020 after falling for the previous seven months. A sustained lift in business lending and investment would be a welcome development and would boost the economic recovery.
C(BA)'s results follow exceptionally strong mortgage growth reported by the ABS in the month's leading up to November:
The ABS will report December's numbers today. Expect a red hot mortgage market.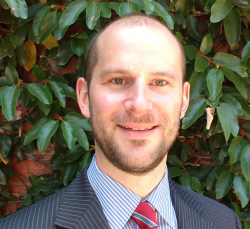 Latest posts by Unconventional Economist
(see all)
Leave a reply
You must be logged in to post a comment. Log in now