Mortgage News Daily – Banks overwhelmed by rabid mortgage demand

R(BA) Governor Phil Lowe last year endorsed Treasurer Josh Frydenberg's proposal to axe responsible lending rules, telling the Standing Committee on Economics that Australian mortgage restrictions had become too strict and were constraining the economy:
"We can't have a world in which, if a borrower can't repay the loan, it's always the bank's fault. On a portfolio basis, we want banks to make some loans that actually go bad, because if a bank never makes a loan that goes bad it means it's not extending enough credit"…

"The pendulum has probably swung a bit too far to blaming the bank if a loan goes bad"…
Lowe went on to say that the way the responsible lending legislation had been interpreted needed looking at:
"If we can't do that properly, maybe we need to look at the legislation".
Later in October, Lowe reiterated this view, stating that the removal of responsible lending rules "would support the supply of credit".
Since these infamous claims, the notion that the supply of credit is constrained has been completely obliterated by the ABS' lending data, which has reported the biggest ever boom in mortgage commitments:
Now Australia's banks are calling for "compassion" from mortgage brokers as they struggle to process applications:
loan approval times at large lenders have blown out to a month or more as some work through a deluge of borrowers seeking to refinance at record low rates and first-home buyers scrambling to get into the property market…

Bankers accepted their systems and processes had not held up under a 50 per cent increase in applications through the broker or third-party channels, with many speaking of the additional resources they had put on to clear the bottlenecks…

Commonwealth Bank general manager Adam Croucher said… "Our application volumes almost doubled in the second half of 2020, something we could not have anticipated to happen during a once-in-100-year pandemic"…
This doesn't sound like an economy suffering from constrained credit, does it?
Of all Phil Lowe's calls, his endorsement of Josh Frydenberg's planned abolition of responsible lending rules must rank amongst the worst.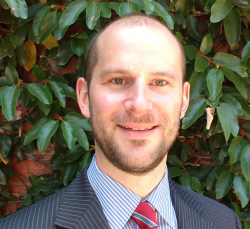 Latest posts by Unconventional Economist
(see all)


Mortgage News Daily – Banks overwhelmed by rabid mortgage demand

Tags: Mortgage News Daily