Mortgage News Daily – Five questions with Mortgage Centre Canada president Rich Spence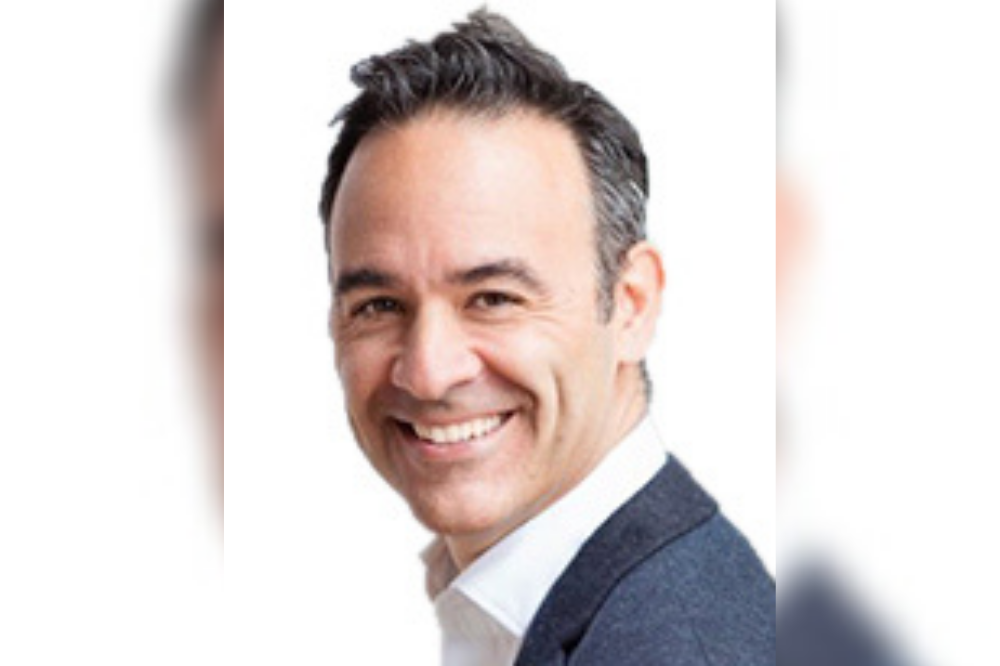 Mortgage Centre Canada president Rich Spence"/>
The last 12 months have been an exciting period of growth for Mortgage Centre Canada. Like the rest of the country's major brokerage networks, MCC enjoyed stratospheric volume in 2020, but it would be difficult to find another company in the Canadian mortgage space that has been quite as successful at enticing exciting, established brokerages into franchise agreements.
With MCC being on such a roll, MBN thought it as good a time as any to throw a few questions at Rich Spence (pictured), who, as president, has led the company since 2018. The following interview has been edited for length and clarity.
Mortgage Broker News: Since October, MCC has signed franchise agreements with two fairly prominent shops, Matrix Mortgage Global and Premiere Mortgage Centre. Tell me a little bit about why you wanted to work with these companies. Why is now such an opportune time for MCC to bring new brokerages into the fold?
Rich Spence: I think Matrix and Premiere are the more publicized partnerships, but in the last 12 months, Mortgage Centre has onboarded many new partners. Premiere and Matrix, because of their size and some of the marketing around them, it looks like it's just been those two, but there's been a lot.
Matrix are young. They're a growing group. They have great energy, a strong online presence. They're heavy into technology. They needed support from us to round out their brokerage, but their energy and excitement for the industry is contagious.
The attraction to Premiere is that they've been a long-standing brokerage. They're a powerhouse in our industry. They have a strong management team – great people. I've known and done business with their leadership group in different capacities for 20 years. They're intelligent, strong mortgage brokers who are dedicated to this industry. A very professional group.
We're always looking to grow and get stronger with good people. I think you're seeing a lot of growth within our DLC group of companies, including MCC, because of the initiatives we're taking as a group to help entrepreneurs who choose the financial industry as their home grow.
MBN: You're a proponent of bringing an "Amazon experience" to mortgages. What exactly does that entail?
RS: Our consumers expect an Amazon experience from almost everybody they do business with now. It's such a commonality in the way people purchase services and goods. Every one of our mortgage customers, by 10:00 in the morning, has probably gone on Amazon to purchase something. They went to a website that was available 24-7, easy to use, and transparent where they can see reviews, purchase what they're looking for, and, if they ever have an issue along the way, they can report it. That process, from beginning to end, is probably 48 hours. I don't think the mortgage transaction will go down to 48 hours. But our customers expect that level of transparency, ease of use, and convenience.
I listened to a speaker once who said that when a customer calls you, you're not competing against another mortgage broker, you're competing with the last person they talked on the phone with. So, if they called UPS and the customer service rep picked up in two minutes, was super polite, and was there for them, and then that person calls you, they're comparing you against UPS's call centre, which could be a multi-million-dollar organizational system. But the consumer expectation hasn't changed. They expect the same level of service.
MBN: With it being Black History Month, many industries are being encouraged to take a hard look at where they stand when it comes to diversity and their own anti-racism efforts. Is the Canadian mortgage industry doing enough to fight racism in all its forms? What is MCC doing to ensure that its racialized employees feel supported and accepted?
RS: I think we can do more, as an industry and as a group of companies. I see what's happening with the [National Basketball Association] and how they've adopted diversity and hit racism head-on. I don't think our industry has attacked racism with the same passion.
Within the DLC group of companies, our training materials, like our Strategy and Success Training Guide, help train mortgage brokers on how to do the mechanics of mortgage brokering, but there are modules within the training around diversity – for females in finance, for example, and a new immigrant training guide for both brokers and consumers – we use to train all of our existing group, as well as our new agents and brokers. But we can definitely do more.
MBN: What are MCC's plans for the near- and mid-term?
RS: I think MCC's plan, as a whole, is to continue to help our brokers and agents compete by providing services and tools that allow them to do transactions more efficiently for their organizations and be more relevant to consumers. We'll be introducing tools to our people, mainly around technology, but not just for the sake of introducing them. Our focus is the utilization of those tools and making sure that our entrepreneurs are getting the most out of the technology that we provide them.
We continue to add tools and services in our mobile app, one of the game-changers that we're coming out with. Our app is used by our brokers' consumers, but it's also used by brokers themselves as a productivity tool. We're launching a refinance calculator that helps our brokers analyze a mortgage in the palm of their hands and decide whether it's beneficial for a consumer to refinance at this point in time based on interest rates. They can communicate the information verbally to their customers or they can generate fully branded reports for them.
MBN: What would you say is the most common mistake you see brokers make that would be easy to fix and, once fixed, would allow them to be happier and more productive?
RS: The biggest mistake I see people making is underestimating themselves. The difference between a $10 million producer and a $40 million producer is mindset; it's what people think they're capable of doing. People are so much more powerful, and so much more talented, than they realize.
If there's any advice I would give, and this is for mortgage brokers or businesspeople in general, it's that you can do it.
Mortgage News Daily – Five questions with Mortgage Centre Canada president Rich Spence

Tags: Mortgage News Daily