Mortgage News Daily – Jim Leath: Advancements in Data and Technology Continue to Change the Mortgage Industry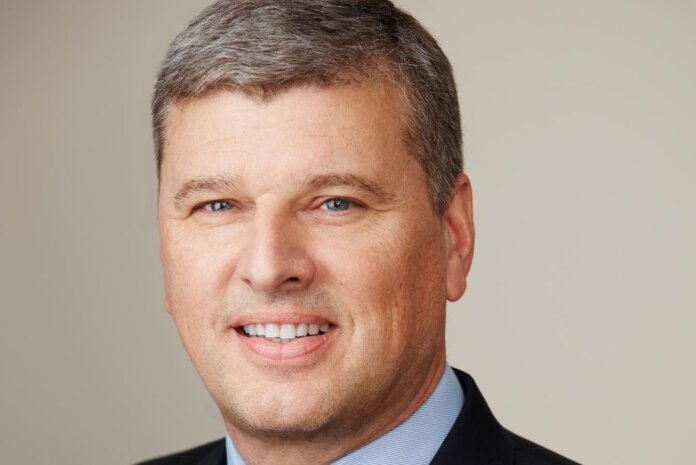 PERSON OF THE WEEK: Without question, technology has been a huge game changer for the mortgage industry. As the pandemic has demonstrated, borrowers today are more willing than ever to conduct their entire mortgage transaction online. Although most lenders and servicers had already implemented digital self-serve systems prior to the pandemic, the technology was seriously put to the test once fully remote mortgage transactions became a necessity.
This shift to fully remote, all-digital mortgage transactions means consumers are now rating the experience with their lender or servicer almost entirely on the experience delivered by the technology platforms in use. That means lenders and servicers that fall behind in terms of technology investment could be at a distinct disadvantage. To learn more, MortgageOrb recently interviewed Jim Leath, senior vice president, national sales, Equifax Mortgage Services.
Q: What are some of the biggest technology advancements you have observed during your career?
Leath: As part of the modernizing and digitizing of the mortgage process, data and technology have advanced many times over to where it is impossible to discuss one without the other. Today, lenders have access to unique data points and data assets that simply did not exist as recently as five years ago. We have undergone the "paper to digital" revolution and made tremendous advances in terms of API connectivity between systems. 
Most recently, digital transformation in our industry is tied to the cloud. We've seen this in our own business, having gone through a $1.5 billion cloud transformation that enhances the way we provide data and insights to lenders. At a macro level, cloud computing allows the mortgage ecosystem to no longer be as segmented but rather, exist in a more holistic environment of insights and solutions. And because of the nature of the cloud, data security is inherently built into the system rather than being "bolted on" as an added solution. 
I expect to see lenders' business initiatives closely tied to their own cloud-based strategies as we move ahead.
Q: How have those advancements benefited lenders or borrowers, or the industry as a whole?
Leath: In simplest terms, these advancements have helped to take much of the mystery out of the process by streamlining upfront data to provide informed insights to borrowers, potential borrowers and lenders.
Through online origination and hybrid and traditional LO-driven retail models, borrowers are better positioned to live their financial best through the choice, availability, speed and transparency now readily available to them. Additionally, 24x7x365 real-time activation (i.e., a prospective borrower accesses the lender's website or mobile app and fills out a qualification form or applies for a loan, that creates an immediate response because of improved capabilities via the cloud) are helping lenders gain a competitive edge through greater levels of intelligent automation. All of this equates to better customer experiences and stronger customer outcomes. 
Lenders, in turn, have benefitted from an accelerated origination process in working with more informed, qualified borrowers – ultimately driving the highest origination volumes that our industry has ever seen. All of this contributes to an improved borrower experience from start to finish, something that encourages referrals and repeat business among borrowers, so the system begins to build on itself in a positive way. 
Q: What are some advancements you see on the horizon that the industry would benefit most from?
Leath: More widespread use of non-traditional data – combined with traditional data – to further encourage financial inclusivity by supporting responsible lending to more thin-file borrowers. With proper permission by the consumer, lenders now have access to non-traditional data including mobile phone payments, utility data, commercial and small business credit history, as well as other indicators of repayment not currently in the traditional credit file. And because of the digital nature of these sources, the data is often updated in real-time (or near real-time) so it supports much faster, more informed, high quality lending decisions.
Q: How have you seen the digital mortgage change the home buying process for consumers? 
Leath: Consumers have always been the lifeblood of the mortgage business. The ultimate goal for every lender should be to provide the very best customer experience while also being operationally efficient. That means using technology and data wisely.
Today, the playing field has been leveled for consumers through improved access to information, enabling them to search and compare rates from virtually any lender across the nation and compare the rates that they are being offered to what other consumers with similar criteria also received. Today's borrower is an empowered borrower who often comes to the table with an informed expectation of service and product in mind.
This has forced lenders to step up their game in terms of customer experience – particularly through the digital channel. Those lenders that seem to be thriving the most are the ones who have robust, thoughtfully designed, user-friendly websites and mobile apps. They tend to leverage data and technology well but understand that borrowers also want a seamless, instantaneous ability to connect with a human for additional support when needed.
For existing borrowers, direct access to information like outstanding principal balances, current interest rate, confirmation of payment, etc. is now an expectation and those lenders and servicing companies who fail to provide it run the risk of customer attrition. 
Ultimately, the last decade has been defined by the industry's move toward meaningful digital transformation and particularly now, with the emergence of the cloud, I anticipate that level of innovation to only accelerate as we move into the future.
The opinions expressed are that of the author, and not necessarily of Equifax Inc.
Mortgage News Daily – Jim Leath: Advancements in Data and Technology Continue to Change the Mortgage Industry

Tags: Mortgage News Daily