Movies – Best Serial Killer Movies of the '90s Ranked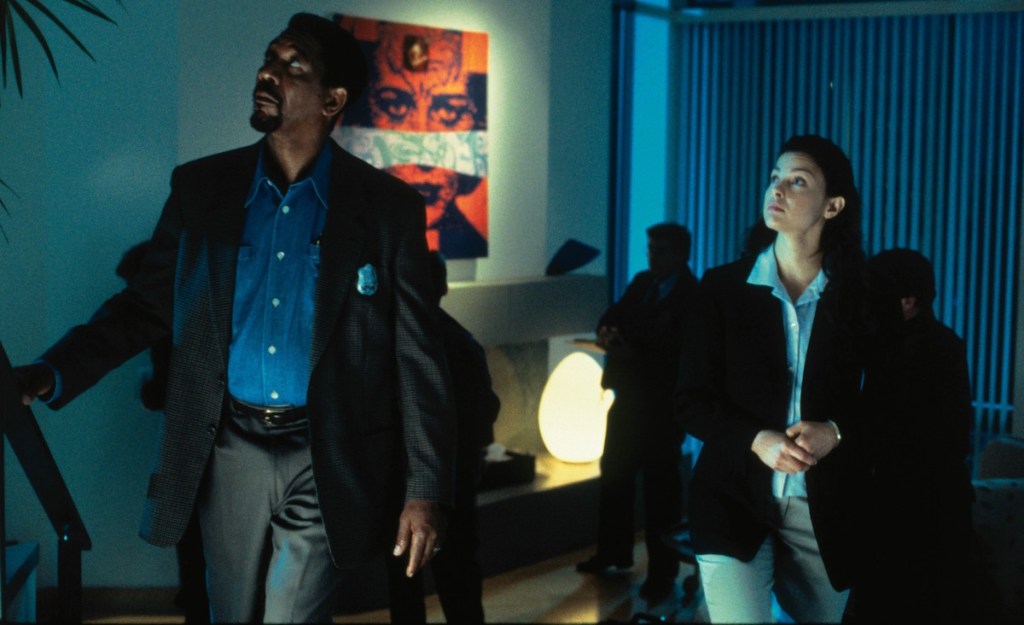 9. Kiss the Girls (1997)
When studying competent, middle of the road Hollywood thrillers, Kiss the Girls is a solid place to start. As a decently made bit of studio convention, the movie is anchored by strong elements like Morgan Freeman as James Paterson's literary hero, Alex Cross, and Ashley Judd as Kate, the victim who survives a masked killer's attempt to abduct her into his harem.
Moments like Kate's escape sequence through the North Carolina wilderness are effectively filled with adrenaline, and Judd particularly gives the salacious piece conviction. However, it is salacious to a fault. Even if the movie toned down the source novel's even more lurid misogyny, the film studies Kate and the other victims with a lascivious male gaze, blurring sex with violence, real world horror with leering entertainment. Right down to its title, the film can be rightly criticized as Hollywood glamourizing another story about violence against women. Whether that damns the whole movie depends on the viewer, but it certainly keeps it low on our list.
8. The Bone Collector (1999)
Marketed with a hell of a tagline about there being thousands of taxi cabs in New York City that'll get you home—and one that won't—The Bone Collector is almost comically slavish to the clichés of '90s moviemaking. The wrinkle here is that after a faux cab driver begins abducting his victims off the street, the crime psychologist who must stop him is entirely stuck by his bedside. Due to a tragic accident, Denzel Washington's Lincoln Rhyme is paralyzed from the neck down. Yet he is still able to catch serial killers by communicating in the earpiece of police officer Amelia Donaghy (an entirely unconvincing Angelina Jolie).
Together the pair stay one step behind the mystery killer's tracks as he executes a series of increasingly gruesome and ridiculous murders. It's preposterous, and in some ways a forerunner for Saw with the satisfaction it takes in absurd death traps, but Washington is effortlessly compelling, even when he never leaves his apartment. As a bit of absurd Hollywood fluff, right down to the ultimately lackluster unmasking of the killer, it can be entertaining, even if you'll deny it afterward.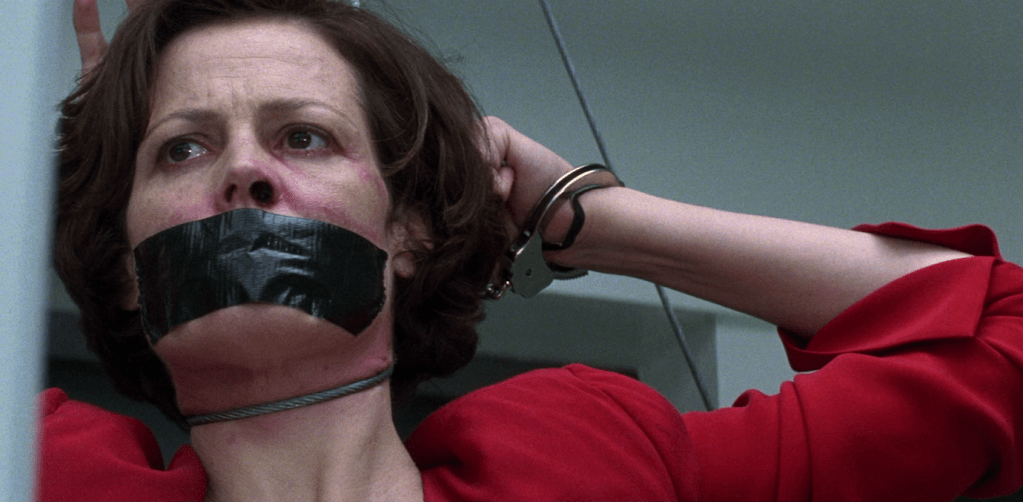 7. Copycat (1995)
More potent than I remembered, Copycat is a genuinely well-crafted Hollywood thriller that may not reinvent the wheel but takes it out for a damn good spin. In the driver's seat is Sigourney Weaver as Dr. Helen Hudson, a criminal psychologist who is an expert on serial killers until one follows her into the bathroom after a guest lecture. He nearly hangs her from the ceiling. Following that white-knuckled opening, the film jumps years ahead and Helen has become agoraphobic and afraid to leave her home.