New Movies – Bad horror movies to indulge in this Summer | Lifestyle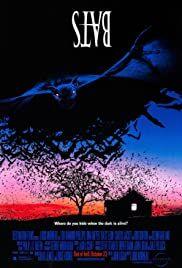 With summer quickly approaching, it's time to update your "must-watch" movie list. One of the best genres of movies to enjoy in the summer are trashy horror flicks — the ones where the acting is more terrifying than the script. Having a couple of friends over to watch some trashy horror movies is a classic seasonal pastime. 
To get you ready for the summer, here are five cult-favorite trashy horror movies that will end with more laughs than screams.     
1."Bats"
This 1999 horror movie stars beloved '80s actor Lou Diamond Phillips who played Ritchie Valens in "La Bamba." Sheriff Emmett Kimsey, played by Philips, and bat expert Dr. Sheila Casper, played by Dina Meyer, are tasked with protecting everyone from genetically mutated bats that are invading their town. 
The movie's plot is very upfront as the film doesn't have any substance or sub-plots, however, with the right people, you can find some good scenes to rag on the characters. From the fake bats to the horrible acting to even the characters that were only written in to be killed off, "Bats" has some great features to make fun of alongside your friends.
The film features some graphic parts, but they are obviously fake and won't be too harsh for squeamish viewers.
"Bats" is available to stream on YouTube for free with ads.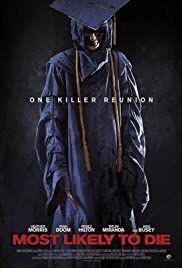 2. "Most Likely to Die" 
Right before summer, graduation is the highlight of the school year for most students, and following suit with that theme is "Most Likely to Die." Starring big names like Perez Hilton and "Glee" star Heather Morris, this 2015 flick follows a group of friends who are celebrating their 10-year high school reunion. The group members, who made up the high school's yearbook committee, were in charge of the superlatives — which is where the name "Most Likely to Die" comes from. Dressed in a graduation cap and gown, someone begins to murder the group in accordance to their senior superlatives. 
"Most Likely To Die" watches like a high school short film and it has barely any substance or character development, which makes it one of the better summertime horror movies. For regular horror movie watchers, the film is a little graphic, but the props aren't believable enough to give you nightmares; it will be more difficult for viewers who are squeamish at the sight of blood.
"Most Likely To Die" is currently available on Tubi.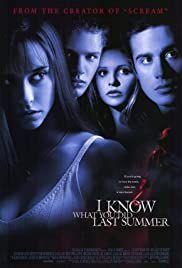 3. "I Know What You Did Last Summer"
Summertime classic, "I Know What You Did Last Summer" follows a group of teens who accidentally murdered a fisherman, and a year later, the group is haunted by a note that states, "I know what you did last summer." Among the chaos of finding out who penned the note, the characters each encounter frightening new fates as the person who wrote the note goes on a murder spree. 
Starring '90s sweethearts Jennifer Love Hewitt and Sarah Michelle Gellar, along with '90s actor Freddie Prinze Jr., this 1997 teen slasher is an essential watch to anyone's summer list of horror movies.  
Although it's a classic in the horror genre, the movie is predictable with its plot and it's easy to figure out who dies next. Hewitt's awkward "What are you waiting for" scene that shows her spinning in circles in the middle of the street and scenes alike are beyond hilarious and will be perfect to laugh at with your friends. 
If you're in for a cheesy slasher film, "I Know What You Did Last Summer" is perfect. With minimal graphic scenes and loads of suspense, this is a great choice if you're just getting into horror. 
"I Know What You Did Last Summer" is available to stream on HBO Max.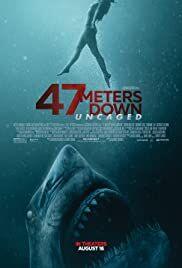 4. "47 Meters Down: Uncaged"
Perfect for some laughs, "47 Meters Down: Uncaged," the sequel to the 2017's "47 Meters Down," follows some girls in their exploration of newly-found underwater caves in Mexico that contain ancient ruins. Released in 2019, "47 Meters Down: Uncaged" has believable graphics and special effects, however the plot is predictable and the main feature — the shark — is not believable whatsoever. 
Filled with a great amount of suspense, this movie works wonderfully as a must-watch with friends, especially when the shark comes into view — the jokes will just come flooding out. 
With a score much scarier than the movie's content, viewers will be waiting for the next jump scare brought about by loud instrumentals.
This movie is not as graphic but still contains some parts that are not squeamish-viewer friendly. If you're uncomfortable with small spaces, like me, this movie might be too much to handle as the majority of it takes place in underwater caves. 
"47 Meters Down: Uncaged" is available to stream on Amazon.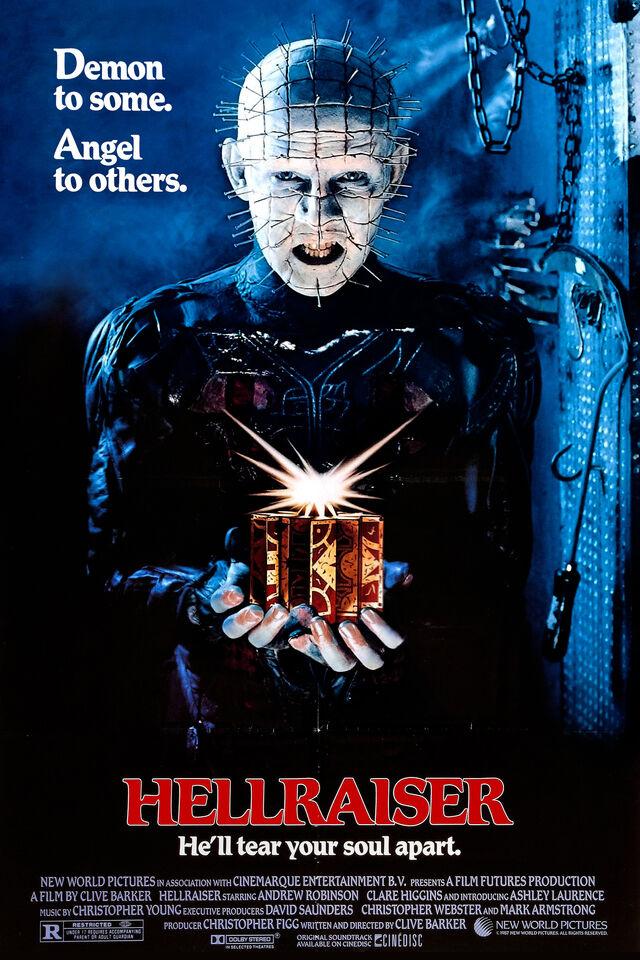 5. "Hellraiser" 
The first part of a 10-film franchise, this 1987 classic, deals with the supernatural in a very creative way. This cult classic film takes viewers into the underworld and features protagonist Kirsty, played by Ashley Lawrence, in her battle against the demons of the underworld.
Despite being a huge hit in the late '80s, the graphics and animatronics of "Hellraiser" quickly became outdated and laughable. Some scenes, especially one when electricity shoots across the screen, look like Kid Pix graphics or something from Microsoft Paint. Regarding the animatronics, there are scenes where the tracks that the creatures run on are visible or their inner workings can be seen. The script and the acting, on the other hand, are superb as the characters are well developed and the scenes are believable — well, as believable as demon fights can be. 
If you're looking for a scary movie to draw you in for a good scare and a good laugh, "Hellraiser" is the right choice for you. This film is not suitable for those who are squeamish with blood and gore, and the bad special effects and content will give viewers nightmares. 
"Hellraiser" is available to stream on Tubi.
New Movies – Bad horror movies to indulge in this Summer | Lifestyle

Tags: New Movies