Tesla News – Think electric cars are boring? Hyundai Ioniq 5, Renault 5 and five more exciting – and striking – future EVs worth waiting out for – Car News

Are you almost ready to go electric?
More and more Australians are finally thinking seriously about when – rather than if – they will take the plunge and purchase an electric car. "Maybe not this year, but certainly soon" seems to be the mood in the room, as electric vehicle (EV) momentum continues to grow exponentially.
It's palpable now in a way we've never seen before.
To help make your decision easier, we've assembled seven hot EVs that we're expecting to be on our shores within the next three years – or, if you like, in time for when you, the infrastructure, government support and the whole country are ready to embrace green energy.
All are box-fresh, having broken cover recently to whet appetites around the world with their combination of style, swagger and – fingers crossed – affordability.
Your next car and first EV might be right here.
Hyundai Ioniq 5
2021 Hyundai Ioniq 5
Rub your eyes, world, because you're looking at the one of the most eagerly anticipated cars of 2021, period… and it's from Hyundai.
Yes, with plans to dominate EVs the same way that Toyota owns 'hybrid', the stunning, all-electric '5' crossover will debut the company's new sub-brand, Ioniq, when it lands in about August with an arresting design that is both retro and radical.
While the exterior design inspiration comes from Hyundai's first in-house effort – the 1975 Pony – the cabin is exquisitely modern and Mercedes-esque in its multi-screen technology, as well as massive in overall space.
Around Toyota RAV4 in size, the Ioniq 5's aimed directly at the Australian family heartland, offering single-motor rear-wheel-drive (RWD) and dual-motor all-wheel-drive (AWD) configurations. With two battery options (58kWh and 72.6kWh), a 0-100km/h time as low as 5.2 seconds and as high as 480km between top-ups are possible. Fun fact: it can even power your camping trip.
Pricing? Count on at least $60,000 for the lower-powered RWD Ioniq 5.
Volvo C40 Recharge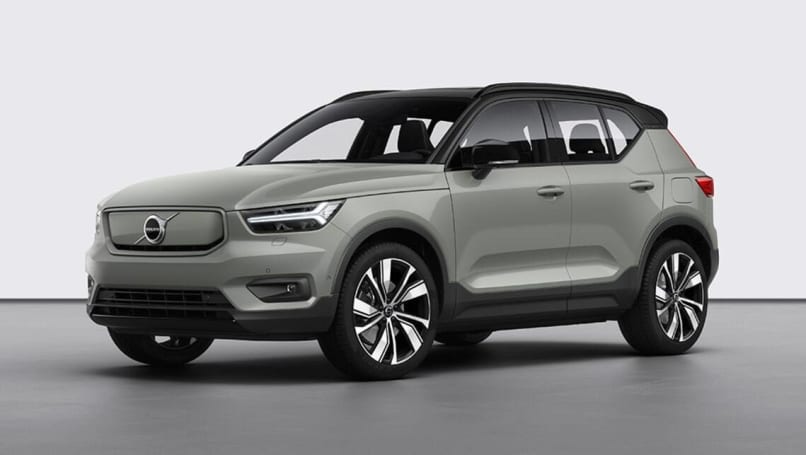 'C' in Volvo-speak stands for 'coupe', '40' means small-sized and 'Recharge' equals electric – and that neatly explains what the brand's second mainstream EV after the related XC40 Recharge is all about. 
Due here sometime in the latter part of 2022, the C40 Recharge is dimensionally identical to its squarer sibling, but brings a sleeker silhouette and striking tail-lights reminiscent of the 2006-13 C30 hatch. With twin motors, AWD and a range of around 420km thanks to a big, 78kWh battery pack, key rivals will include Tesla's Model Y.
The interior is almost as roomy and practical as the XC40, with solid Scandinavian quality and – of course – Volvo's safety obsession included. Fun fact: this will be the first Volvo sold exclusively online. Not your grandfather's 240DL then…
The XC40 Recharge out from June will provide a handy C40 taster – though it won't look quite as racy as this. It's too early for pricing, but don't expect much change from $80K in today's money.
Nissan Ariya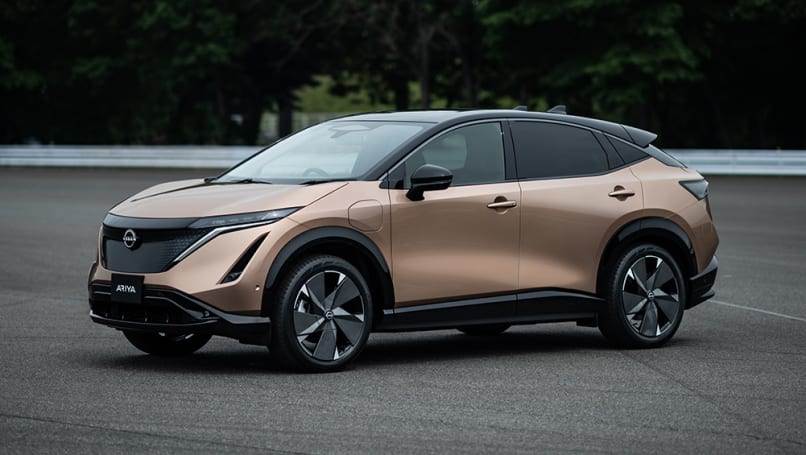 The seminal-if-oh-so-sensible Nissan Leaf may have broken ground for the EV cause over the last decade, but the Ariya is here to woo hearts moving forward with its combination of styling, performance, family-friendly packaging and value.
Expected to land later next year, the Mazda CX-5-sized, five-seat SUV emulates the latest wave of EVs with either dual-motor AWD or single-motor 2WD – though the Japanese brand will go down the more conventional front-drive route.
Battery sizes will be either 63kWh or 87kWh – for between 450km and 610km of range – depending on budgets, to give the Nissan a highly competitive edge over several incoming similarly sized rivals.
Speaking of which, like Hyundai's Ioniq 5, the Ariya's outputs will vary (from 160kW to 290kW), with the latter also managing a similar 5.1s to 100km/h. Costs? Again, from at least $60,000 – but this EV will pack a lot in. Just like that first Leaf did globally back from 2010.
Nissan's 2020s renaissance starts right here.
Tesla Model Y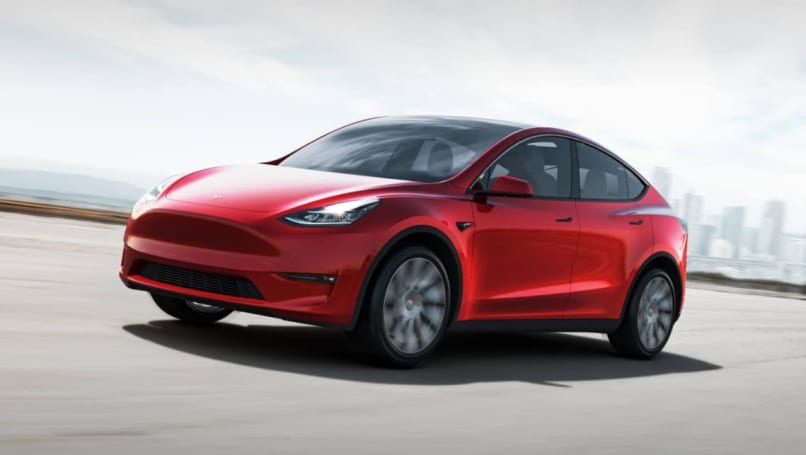 Tesla's first truly affordable EV, a small hatchback, has yet to be unveiled (or named), but until that happens, the Model Y is it – or will be, when it finally arrives locally later this year or early in 2022.
A long time coming, the projected price should start from under $80,000, slotting above the smaller Model 3 sedan (the world's best-selling EV to date) by around $10,000 or more, while offering similar tech like dual-motor AWD performance (3.7s to 100km/h) and upwards of 500km range. The Y and 3 reportedly share about 75 per cent of parts.
The Model Y will be pitched as the baby brother to the Model X large SUV, and while of course it doesn't have the divisive 'Falcon' gullwing doors, a 5+2 seven-seater option should boost the American EV's appeal.
Australian-delivered Ys are thought to be coming from China to help keep costs in check, while the compact crossover is also produced in California as well as in Berlin for the European market.
Volkswagen ID.4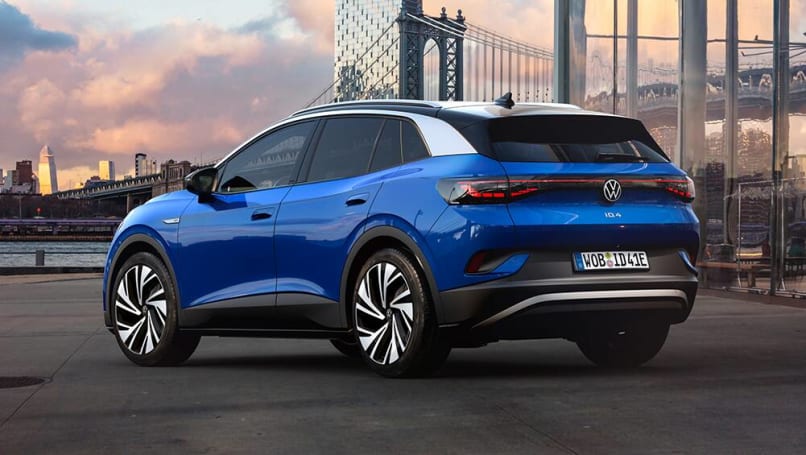 Volkswagen's first EV for Australia will most probably be the ID.4 – a stylish and high-quality mid-sized SUV with a projected price of (you guessed it) around $60,000 when it surfaces sometime during 2023.
Slightly larger than a Tiguan but with the cabin space of a crossover of the next size up, the German EV employs a big, 77kWh battery pack that's currently rated for about a 500km range, though that may change by local launch time. The 0-100km/h claim in Europe is 8.5s, meaning that the Wolfsburg engineers have prioritised maximum efficiency over all-out speed.
Elsewhere, a smaller 52kWh item is also offered, to help keep prices down. However, high-performance dual-motor AWD grades are also in the pipeline, to reel in the keener enthusiasts. Whether we ever see either version here is unknown.
Fun fact: for now, the ID.4 is like the original Volkswagen Beetle – rear-drive, with the motor located out back.
Audi e-tron GT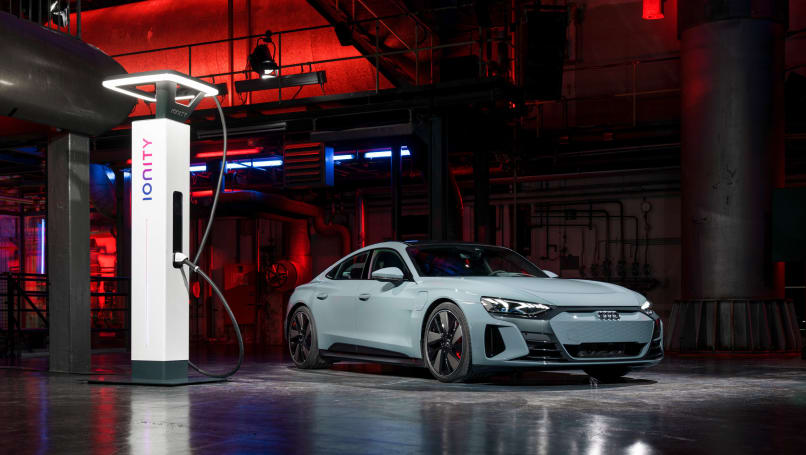 Audi's version of the Porsche Taycan is said to have a unique feel and driving flavour compared to its Zuffenhausen twin, with an emphasis on grand-touring luxury and easy driveability to go with ballistic performance and incredible handling.
Pencilled in for a third-quarter launch this year, the e-tron GT all-electric dual-motor AWD sedan will arrive in standard 350kW/630Nm guise, while the flagship RS will deliver 440kW/830Nm outputs. The former hits 100km/h in 4.1s, some 0.8s behind the latter, yet is just 5km/h slower at the top end (at 245km/h). A very low centre of gravity and four-wheel steering help keep the EV slingshot in check.
On the subject of range, between 431km and 488km is stated for the "slower" car, compared to the RS' 429-472km rating – though these are likely to tumble if driven to their maximum performance potential.
Pricing? Audi isn't saying currently, but going on what the Taycan costs, count on from $180,000 to around $300K.
Renault 5 Prototype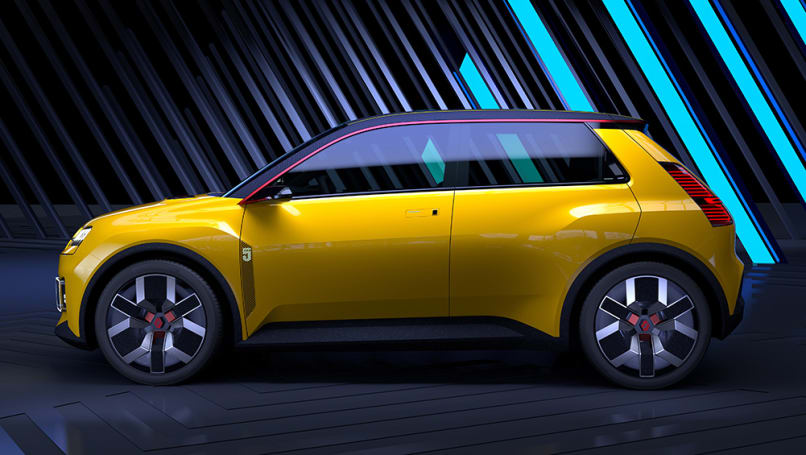 One of this year's biggest shocks was January's announcement that Renault is set to reinvent its famous 5 supermini – the car credited with popularising the segment in Europe from 1972 to 1996 – as a retro-styled EV.
Dubbed the "5 Prototype", the Yaris-sized five-door hatch reimagines the original angular front-end styling, pert proportions, sloping rear and stacked tail-lights that helped make the original a sales superstar.
Renault clearly hopes for the same in the burgeoning classic-car-inspired EV movement, as witnessed by the 1972 Honda Civic-inspired Honda EV, Fiat e500 and Ford Mustang Mach-e.
Further details, including battery size, range and power outputs, are yet to be divulged, as the official line is that the 5 Prototype remains a feasibility study, but word is that sales may start by as early as 2023.
"The new R5 is the Nouvelle Vague (new wave): it's strongly connect to its history, and yet it's the future, making electric cars popular," according to Renault boss Luca de Meo.
Start badgering your Renault dealer now.
Tesla News – Think electric cars are boring? Hyundai Ioniq 5, Renault 5 and five more exciting – and striking – future EVs worth waiting out for – Car News

Tags: Tesla News