NIO Stock News – Fisker And Nikola Turn Important Corners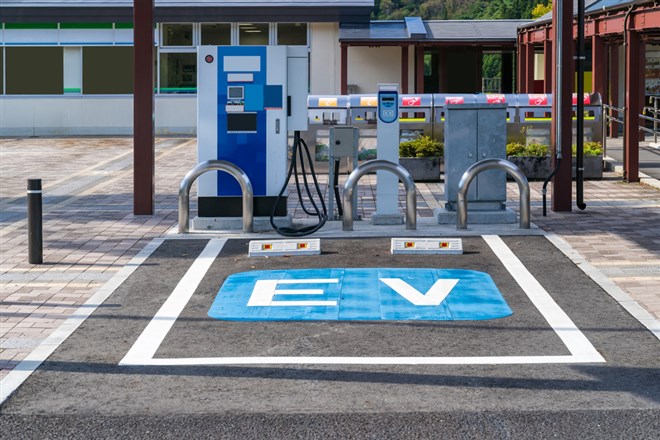 Nikola Turn Important Corners" width="400″ height="267″/>It's Time To Get Into These EV Names
The EV industry is hot, there is no other way to describe it, but Nikola ((NASDAQ:NKLA)) and Fisker (NYSE:FSR) haven't exactly shared in the gains. While names like Tesla ((NASDAQ:(TSLA))) and Nio (NYSE:NIO) have seen their shares skyrocket on ramping production it hasn't been all wine and roses for the SPACs. The pre-production SPAC-related names may get a lot of attention but its not always the kind that sustains a good rally. The latest news, however, has these two former SPAC companies, companies whose shares have seen some ups and downs, moving forward with plans and on track to meet goals. They're still risky, don't forget that, but the rewards are more attractive to us than ever before.
The New Nikola Has Razor Sharp Focus
Nikola investors have had to endure some ups and downs over the last year. Not only did the company's founder and CEO become embroiled in scandal but a major deal was canceled because of it. Now, however, less than a year after the scandals began, the company is remerging as a front-runner in the EV market. The company's new CEO has streamlined operations, cut out several unnecessary projects (including the Badger), and focused the company on delivering its first Tre BEV long-haul delivery trucks as soon as late this year.
The latest earnings report is nothing to brag about because the company is still in its pre-revenue phase. That said, the company was able to curtail spending and deliver a loss that is half of what the market was expecting. In addition, the outlook has been greatly improved because of visible progress in several key areas. Number one, the company is building its Arizona manufacturing facility and gone "vertical" with the framework complete and the roof in-progress. Manufacturing equipment has been ordered and is expected in May. The company has also started training staff which is exciting news indeed. Trial production is expected in the 3rd quarter.
Another key area of progress is plans to build out a hydrogen fuel-cell network to include fuel-cell versions of the Tre long-haul trucks. Part of this project includes a deal with Arizona for favorable rates that allows competitive pricing for hydrogen at fuel-cell stations but the market already knew that. The interesting bit is that construction of the first facilities has already begun. The bottom line is that this company is emerging from a dark time and in much better shape than when it went in.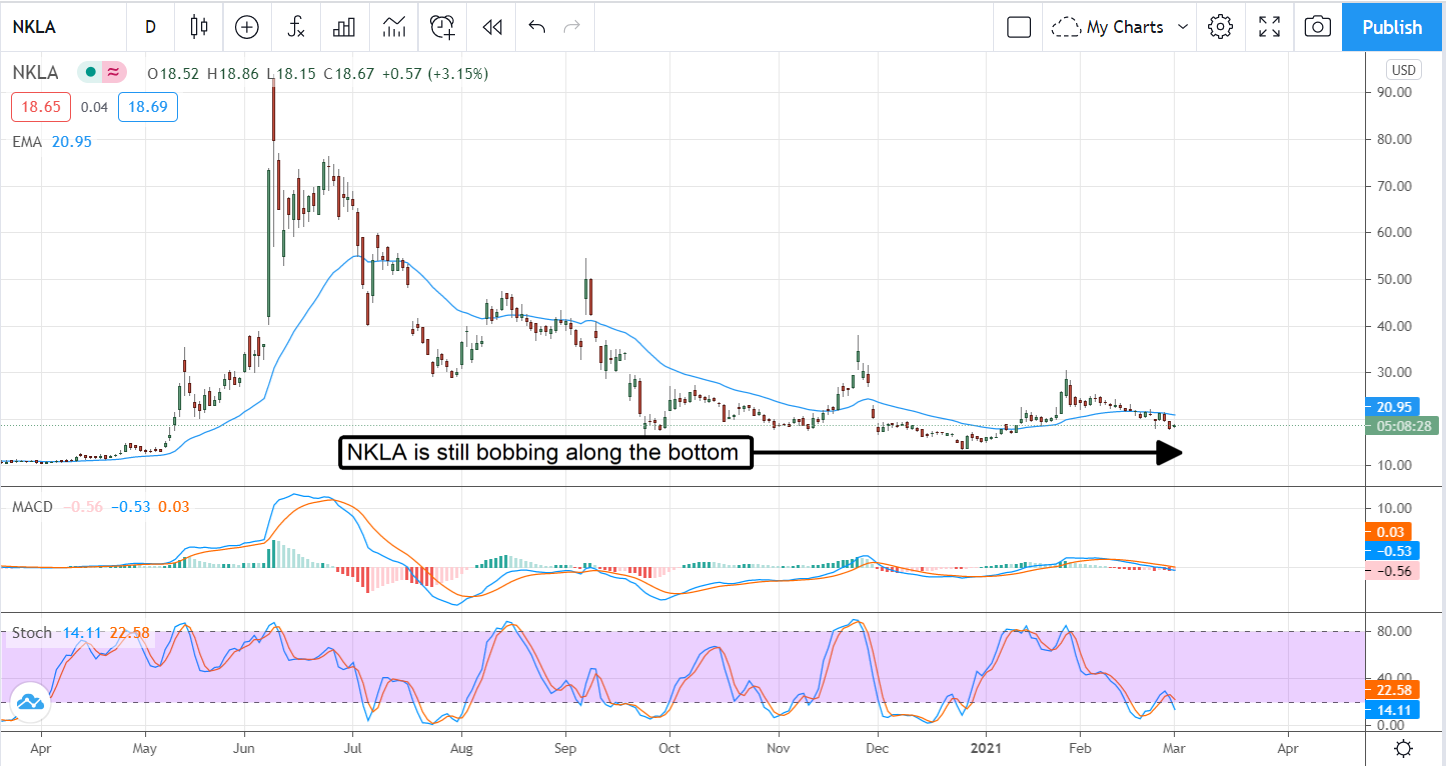 Nikola Turn Important Corners" width="980″ height="519″/>
Momentum Is Building For Fisker
The SPAC stocks carry such spectacular risk because they are little more than start-ups and many are years away from production. Fisker is one such stock but one that has, as the analysts have been saying, been gaining validation through partnerships. The company just announced it was searching for a battery manufacturing partner and we view it as a very positive move for the company. Batteries are among the leading causes of delay in manufacturing times and a driving force of investment in the industry.
The company is still building out its facility and production capabilities but is on track to begin deliveries in the Q4 2022 time frame. Analysts at Morgan Stanley see Fisker ramping production quickly as do we, their target is for roughly 255,000 in annual production as soon as 2025. In the meantime, the company has been managing its capital well and in a good position to move forward with its plans without diluting shareholder value. The balance sheet has no debt and nearly $1 billion in liquidity. Morgan Stanley's Bull Case price target for this stock is $90 or more than 200% above its recent trading levels.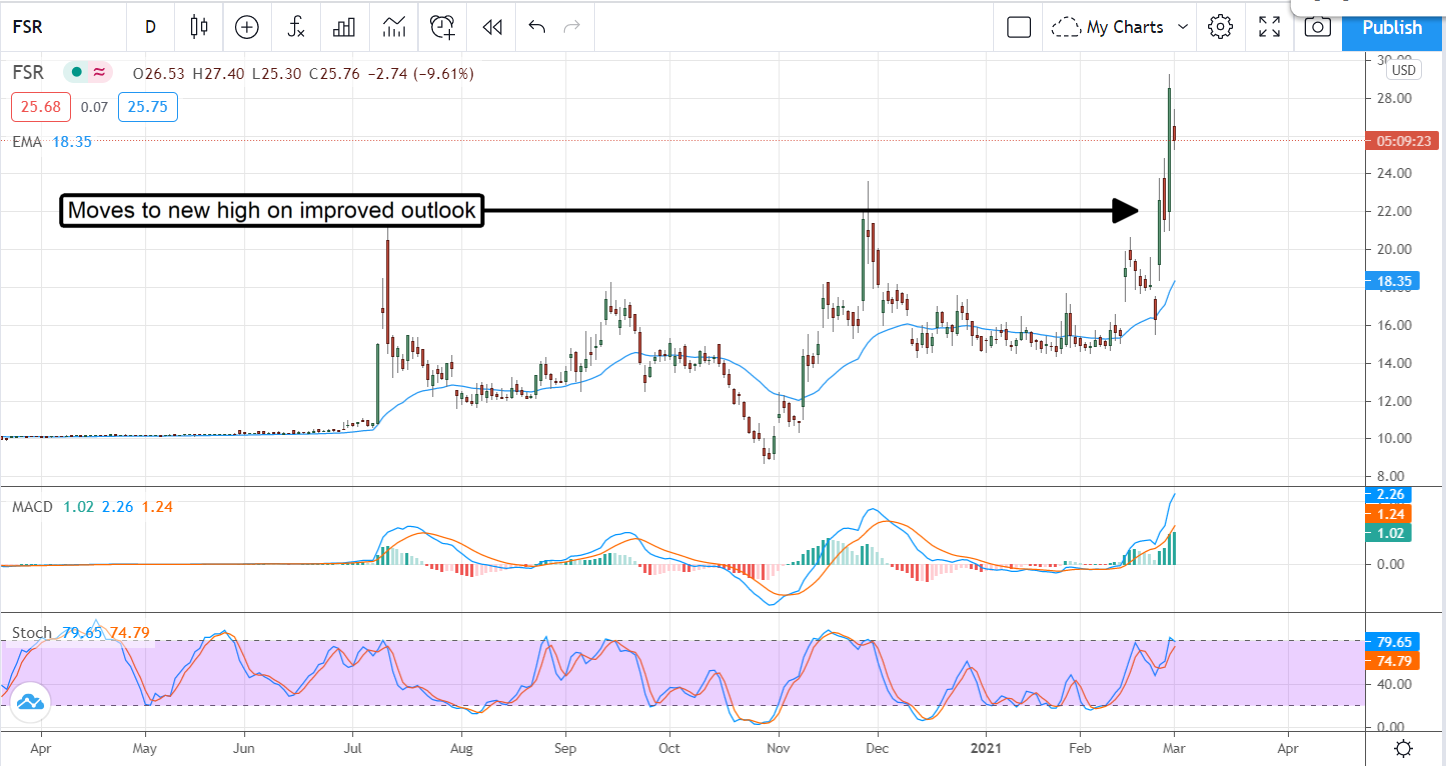 Nikola Turn Important Corners" width="997″ height="528″/>
Companies Mentioned in This Article
Compare These Stocks  Add These Stocks to My Watchlist 
7 Stocks to Support Your New Year's Resolutions
After a year like 2020, many Americans figure that just getting to 2021 was enough. But for many people, the start of a new year still means making resolutions. And while many Americans are still waking up to Groundhog's Day, there is hope that things will look dramatically different in September than they do right now.
Some of the most popular resolutions include losing weight, exercising more, or taking steps to get our life and/or business more organized. And many pure-play companies lean into these trends and are doing well.
As an alternative to this, you can also invest in companies that are not pure plays but can still benefit from consumers looking to start fresh. Owning these stocks helps you manage your risk. If the trend holds, you can ride the wave. On the other hand, if the wave turns into a ripple, the stocks have other catalysts to get them through.
In this special presentation, we'll take a look at both of these categories. We've got several pure-play companies that let investors buy stocks in companies benefiting from these trends. We'll also give you a few stocks that fall in the latter category.
These are stocks that you might buy at any time and for many reasons. However, they present excellent buys as the new year begins.
View the "7 Stocks to Support Your New Year's Resolutions".
---
NIO Stock News – Fisker And Nikola Turn Important Corners

Tags: NIO Stock News