NYSE News Today – MEDNAX (NYSE:MD) Issues Quarterly Earnings Results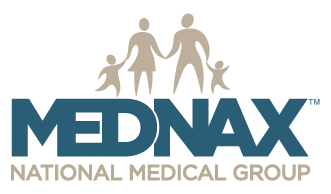 MEDNAX (NYSE:MD) released its quarterly earnings results on Friday. The company reported $0.24 EPS for the quarter, topping the consensus estimate of $0.13 by $0.11, MarketWatch Earnings reports. MEDNAX had a positive return on equity of 12.27% and a negative net margin of 26.57%. The business had revenue of $446.80 million during the quarter, compared to analyst estimates of $427.07 million. During the same period last year, the business posted $0.32 earnings per share. The company's quarterly revenue was up 1.2% on a year-over-year basis.
NYSE MD traded up $5.34 on Friday, hitting $32.10. 2,704,797 shares of the company's stock were exchanged, compared to its average volume of 956,989. The company has a debt-to-equity ratio of 2.16, a current ratio of 3.38 and a quick ratio of 3.38. The firm's 50-day moving average price is $26.24 and its two-hundred day moving average price is $23.49. MEDNAX has a fifty-two week low of $12.28 and a fifty-two week high of $32.71. The firm has a market cap of $2.77 billion, a price-to-earnings ratio of -3.72, a P/E/G ratio of 1.70 and a beta of 2.09.
In other MEDNAX news, Director Roger Md Medel sold 100,000 shares of the business's stock in a transaction that occurred on Thursday, April 1st. The stock was sold at an average price of $25.40, for a total transaction of $2,540,000.00. Following the transaction, the director now owns 1,318,439 shares in the company, valued at approximately $33,488,350.60. The transaction was disclosed in a legal filing with the Securities & Exchange Commission, which is accessible through the SEC website. Insiders own 3.70% of the company's stock.
Several research analysts have recently commented on the company. Citigroup lowered their price target on MEDNAX from $24.00 to $22.00 in a research report on Friday, February 19th. Truist lifted their target price on MEDNAX from $22.00 to $28.00 in a report on Wednesday, April 14th. Zacks Investment Research lowered MEDNAX from a "hold" rating to a "strong sell" rating and set a $21.00 target price for the company. in a report on Tuesday, April 20th. Deutsche Bank Aktiengesellschaft lifted their target price on MEDNAX from $14.00 to $17.50 and gave the company a "sell" rating in a report on Friday, February 19th. Finally, Credit Suisse Group decreased their target price on MEDNAX from $26.00 to $25.00 and set an "outperform" rating for the company in a report on Thursday, February 25th. Three research analysts have rated the stock with a sell rating, three have given a hold rating and one has given a buy rating to the stock. MEDNAX has a consensus rating of "Hold" and an average price target of $19.65.
MEDNAX Company Profile
MEDNAX, Inc, together with its subsidiaries, provides newborn, maternal-fetal, pediatric cardiology, and other pediatric subspecialty care services in the United States and Puerto Rico. It offers neonatal care services, such as clinical care to babies born prematurely or with complications within specific units at hospitals through neonatal physician subspecialists, neonatal nurse practitioners, and other pediatric clinicians.
Featured Article: Market Capitalization
This instant news alert was generated by narrative science technology and financial data from MarketBeat in order to provide readers with the fastest and most accurate reporting. This story was reviewed by MarketBeat's editorial team prior to publication. Please send any questions or comments about this story to [email protected]
Featured Article: How do candlesticks reflect price movement?
7 Stocks to Buy As Americans Receive Stimulus Checks
Millions of Americans will be receiving an additional $1,400 as part of the Biden stimulus plan after receiving $600 as part of the stimulus bill that President Trump back on December 27, 2020. Many already have.
For many Americans, there is a definite plan for how that money will be spent. And the usual suspects like Walmart ((NYSE:WMT)) and Amazon ((NASDAQ:AMZN)) will likely continue to be busy. However, for other Americans, the money they receive will truly be like finding money. Both scenarios present different thoughts for investors.
You may agree with the payments. You may disagree with them. It really doesn't matter, they're coming and now as an investor, the question is how can you benefit from the new spending that will undoubtedly occur as a result of Americans receiving this stimulus?
We have some ideas and we're sharing them with you in this special presentation. It's comforting to remember that for many people receiving the stimulus checks will help ease the pressure from desperate circumstances.
View the "7 Stocks to Buy As Americans Receive Stimulus Checks".
NYSE News Today – MEDNAX (NYSE:MD) Issues Quarterly Earnings Results