Review.Network is a project that aims to create a unique trusted high-intelligence user-company feedback platform based on blockchain and AI technologies. Review.Network provides direct communication between companies and customers, that helps carry on efficient top-tier market research feedback without any mediator. Our model also directly rewards participants for their valuable feedback. The platform's community can gain coins by producing content and working with quality reviews on the Review.Network platform. With the smart recommendation system implemented, it is easier for members to find the best goods and services with ease. The REW is the digital currency of the Review.Network platform. Companies purchase coins to conduct market research on the platform and reward users in exchange for the feedback they leave.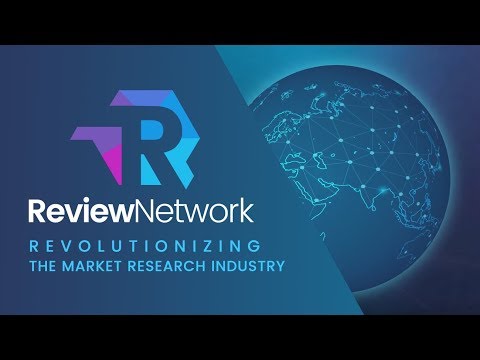 PreICO Price
1 REW = 0.01 EUR
Accepting
ETH, BTC, BCH, LTC
Minimum investment
0.1 ETH
Restricted areas
USA, Puerto Rico, South Korea, China
About Review.Network
As consumers in today's globally connected world, we are undoubtedly spoiled with choices in virtually all aspects of our lives. From every-day decisions such as where to eat and shop, to big ticket decisions such as what car to buy and where to travel, there is an abundance of options and alternatives. To make our decision-making harder, we are inundated with information from far and wide. With the limited time we have, it is difficult to make an informed decision when we have no means of measuring the reliability of the information available. Through the Review.Network, our mission is to cut through all the noise to provide a trusted and meaningful source of data and feedback provided by its participants through a vetted and merit-based peer review network.
The Review.Network creates opportunities for participants to be rewarded with our tokens for providing genuine and quality feedback, and for validating another participants' feedback. The Review.Network offers companies the ability to conduct targeted market research campaigns with the assurance of receiving accurate and authentic information. Our platform connects and aligns the interest of all parties, developing mutually beneficial relationships that creates a trusted and reliable review system. The platform operates through a validation mechanism with each additional review from existing and new participants reinforcing the authenticity and value of the platform.
Using blockchain technology, machine learning and data analytics, the Review.Network will revolutionize the market research and review industry. By creating a platform that incentivizes participants for providing genuine, unbiased and honest reviews, the platform establishes a reputation for meaningful and quality reviews that potential customers can trust. The companies involved will achieve greater response rates to market research initiatives, receive reliable and insightful information, and will be able accurately identify opportunities where value can be added.
Our goal is to establish a global platform that delivers quality, reliable and genuine reviews on products and services that is resistant to fraud and manipulation. The Review.Network is focused on creating a connected, trusted and open review community