Roblox Game – Stocks Drop As The Fed Grows Less Dovish

Stocks finished lower yesterday, with the falling by 60 bps. The FOMC was clearly the big factor, and I have found over the years that trying to predict what happens next in the market is very difficult following a meeting. However, the three takeaways from this meeting are that the Fed acknowledged the "short-term" inflation pressures, noted they mentioned tapering in the meeting, and, what was unexpected, see two rates hike by the end of 2023.
Overall, nothing dramatically changed with yesterday's meeting. Everyone knew the Fed would talk about tapering, and there was no surprise there. The rate hike is so far into the future that it can't be taken seriously. The big takeaway is that if the Fed took one small step towards being less dovish. That is about all I can gather.
The market has already been signaling much of this, with the reflation trade coming under pressure in recent weeks. But more importantly, is that TIP rates rose dramatically today, which pushed breakeven inflation rates lower and to 2.32%. This matters perhaps more than anything because it has been an important indicator for the reflation trade, and as it has fallen, so too has the reflation parts of the market.
Dollar
Just wait until you see what happens to inflation with the , now ripping. The dollar certainly likes the idea of higher interest rates down the road. This only puts more pressure on commodity prices, pushing them even lower. A strong dollar is a deflationary force in the economy. This is another reason; yields will have a tough time rising.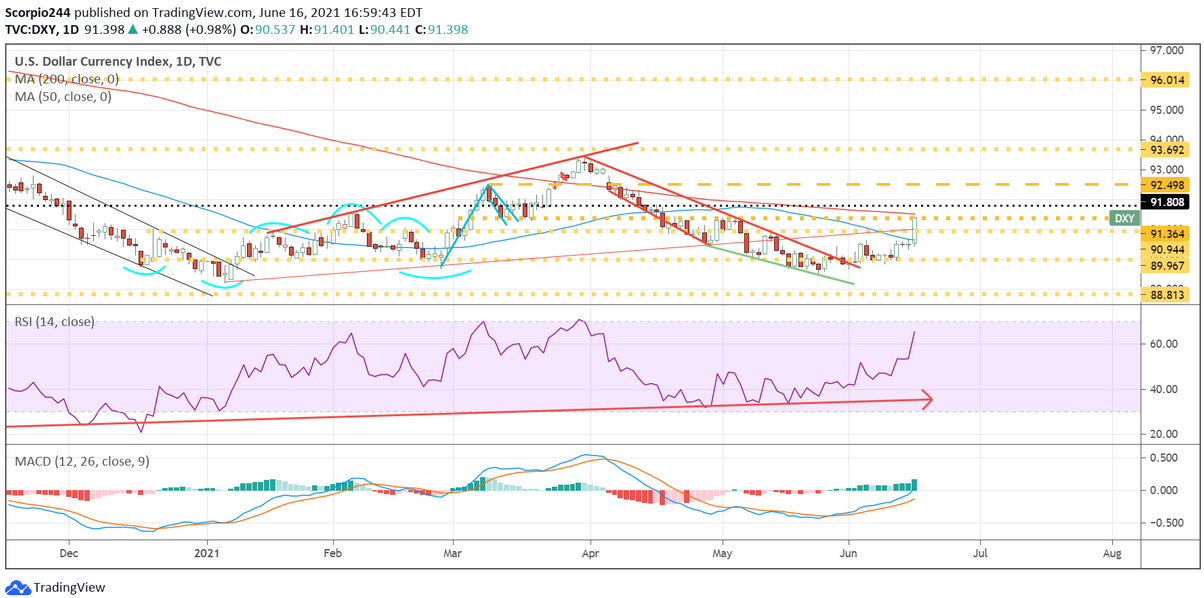 Housing
The continues to drop, and so too do the transports. This continues to be a concern. The RSI tells us there is still more to fall in the HGX.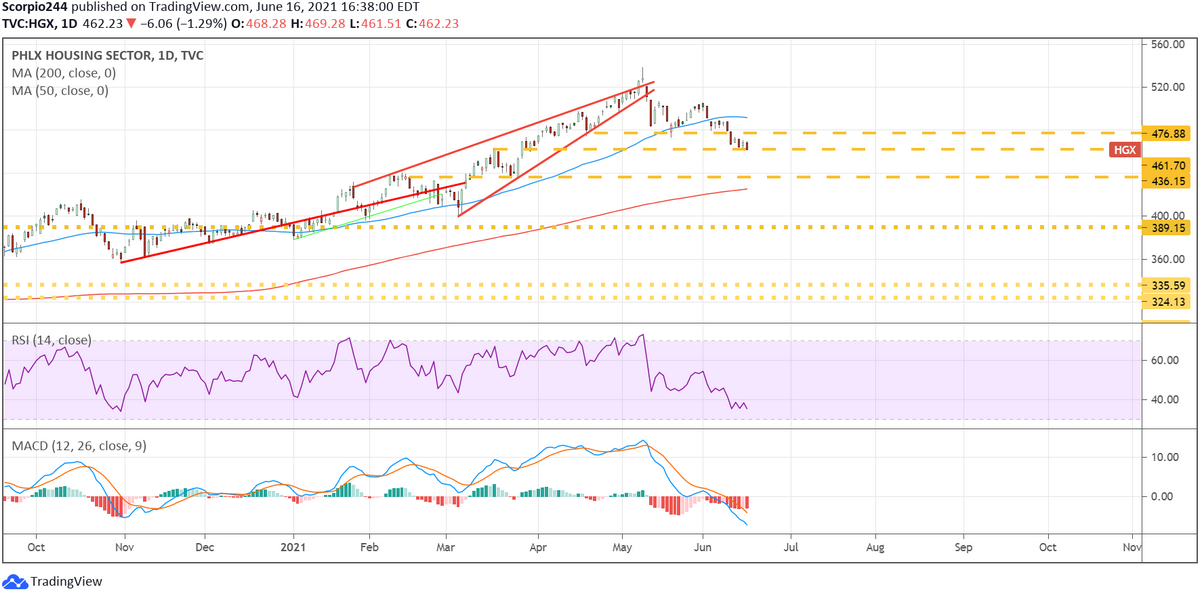 S&P 500
The S&P 500 is now fully out of the wedge and is trending lower. We will see what happens here, but if the and HGX are leading indicators, perhaps the S&P 500 has some further to fall. A break of 4,210 would confirm lower prices are coming.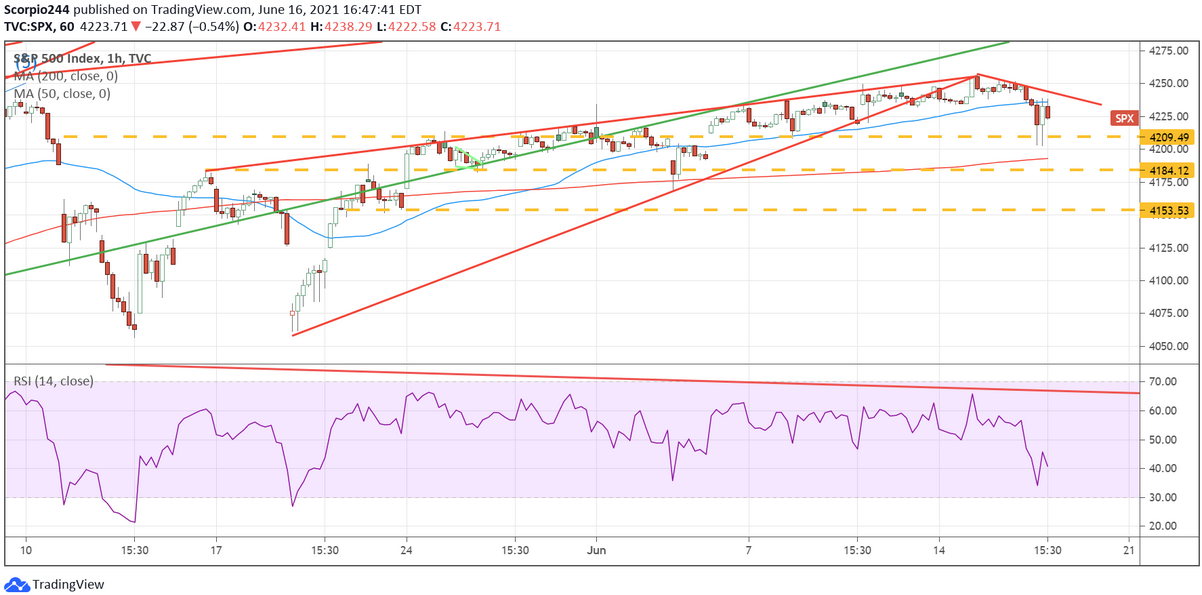 Roblox (NYSE🙂 fell by 8% today after it noted last night that May metrics were weak. Roblox is massive among kids, and you have to wonder if kids are playing less on Roblox; it is probably because their parents have them doing other things, like going outside. What does that mean for these stay-at-home stocks? I guess we will find out soon enough. The stock managed to find some support at the 50-day moving average.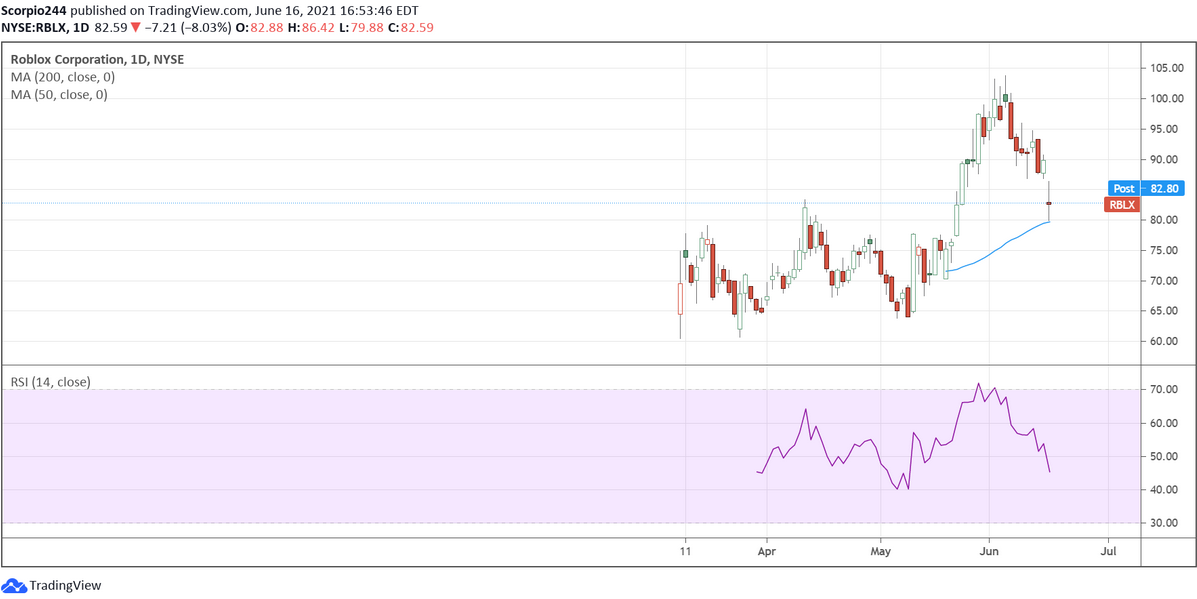 Advanced Micro Devices (NASDAQ:) is moving lower along its downtrend. I'm still no fan of this stock at current levels. I would like to see where the stock is once we get closer to the completed Xilinx (NASDAQ:) deal. The MACD is crisscrossing again, which probably means another leg lower is coming.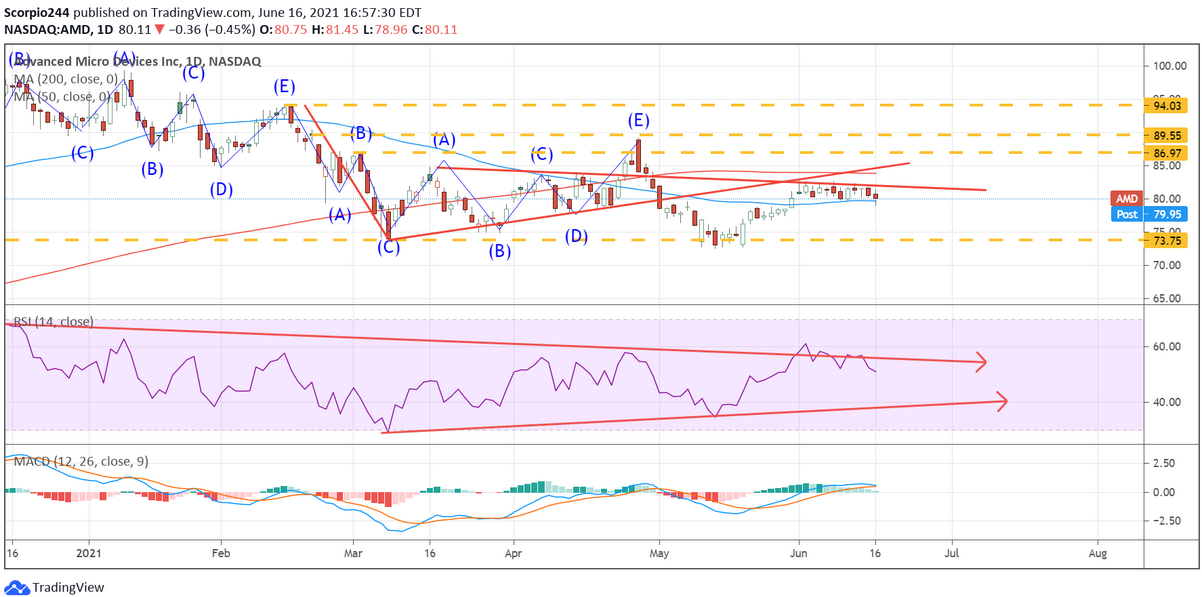 Original Post


Roblox Game – Stocks Drop As The Fed Grows Less Dovish

Tags: Roblox Game – Stocks Drop As The Fed Grows Less Dovish
Read more:
Can you play roblox on nintendo switch