Stocks Rise As Fears Of Fed Taper Ease, But Should They?

On Monday, stocks rallied by around 1% on the , closing roughly 0.20 below the previous high set on Aug. 16. The Qs rose by 1.5%. The move higher followed a solid session overnight in the Asian market, which had been trending lower for some time now, with markets like , , and falling by more than 5% in recent weeks. Many of these markets hit oversold conditions at the end of last week, resulting in a big bounce, with South Korea rising by 1% overnight and Taiwan by almost 2.5%. For the most part, the US market seemed to be in a buying mood to enter the US session.
Additionally, the came in weaker than expected across the board, and that no doubt helped spur the bulls who want to believe the Fed will not taper anytime soon. The PMI data, despite missing estimates, was solid if you compared it to historical trends, and suggest the economy is doing quite well. So it may not be the case here that the data was bad; it just tells us that the economy continues to slow back to its longer-term trend, which is probably in the 2-2.5% range of GDP growth.
I don't think any data is bad enough to give the Fed a reason not to taper asset purchases. The Delta variant does cause risk, but the Fed is likely going to taper, by what, $10 billion starting in November? At some point along the way, the Fed could stop the taper if things get bad. So I don't see the risk of the variant posing a threat to this potential move.
SPDR® S&P 500 ETF
My Fibs and Elliot Waves still work, given the pullback on the close. How much longer they will work remains to be seen. We can stick with the idea that this region makes for a strong candidate for the end of this rally and for a corrective wave to start.
The SPDR® S&P 500 (NYSE🙂 ETF managed to move back to the trendline it broke last week and stopped there. This could merely be a retest of that trendline. We should find out pretty early today if that is the case. If we gap over the trend line, it is probably a good sign we will have to wait longer for the corrective wave.
S&P 500 ETF (SPY) Daily Chart
NASDAQ Invesco QQQ Trust
The Invesco QQQ Trust (NASDAQ:)s did the same thing. So again, there remains a solid chance for both of these to enter a corrective wave lower in this region.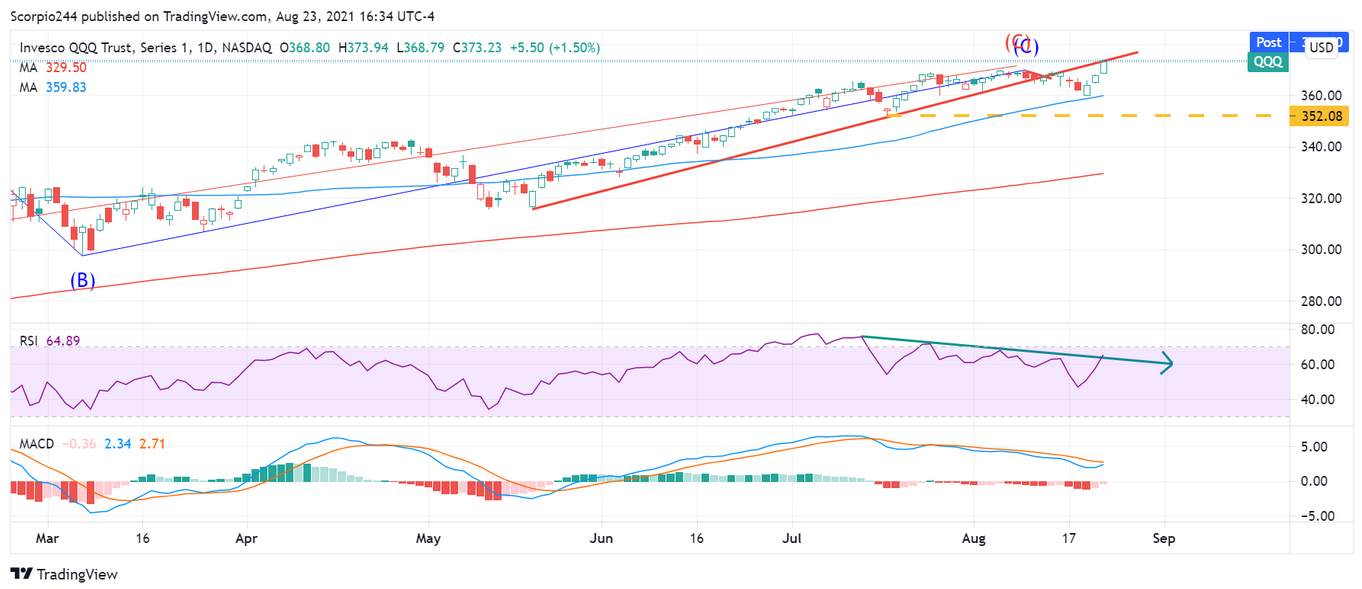 I do not believe that yesterday changed anything.
It wasn't just the Asian markets that were oversold because there were pockets of stocks in the US Markets that were oversold. Amazon.com (NASDAQ:) was one of them, and the stock bounced back, rising by nearly 2%. The stock also failed right at the 200-day moving average. We will find out today how much conviction the bulls have here.
Amazon Inc Daily Chart" src="https://d1-invdn-com.Fintech Zoom/content/picb2435c29239cbeaaf706429acf1e72ea.png" alt="
Amazon
Inc Daily Chart"/>
Roku
Roku (NASDAQ:) also bounced Monday after hitting oversold levels on Friday. It too stopped rising right below the 200-day moving average.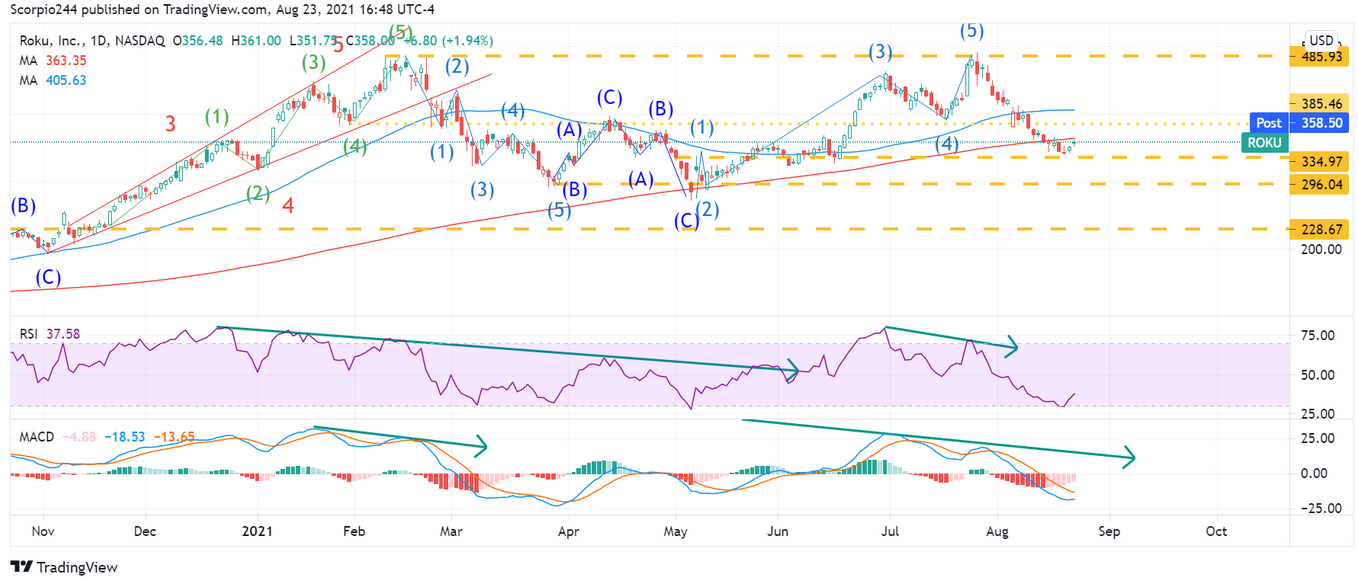 Micron
Micron Technology (NASDAQ:) shares were higher Monday, and maybe I was a few days early with my call for lower prices. There was a gap that needed to be filled at $75 and perhaps that happens first.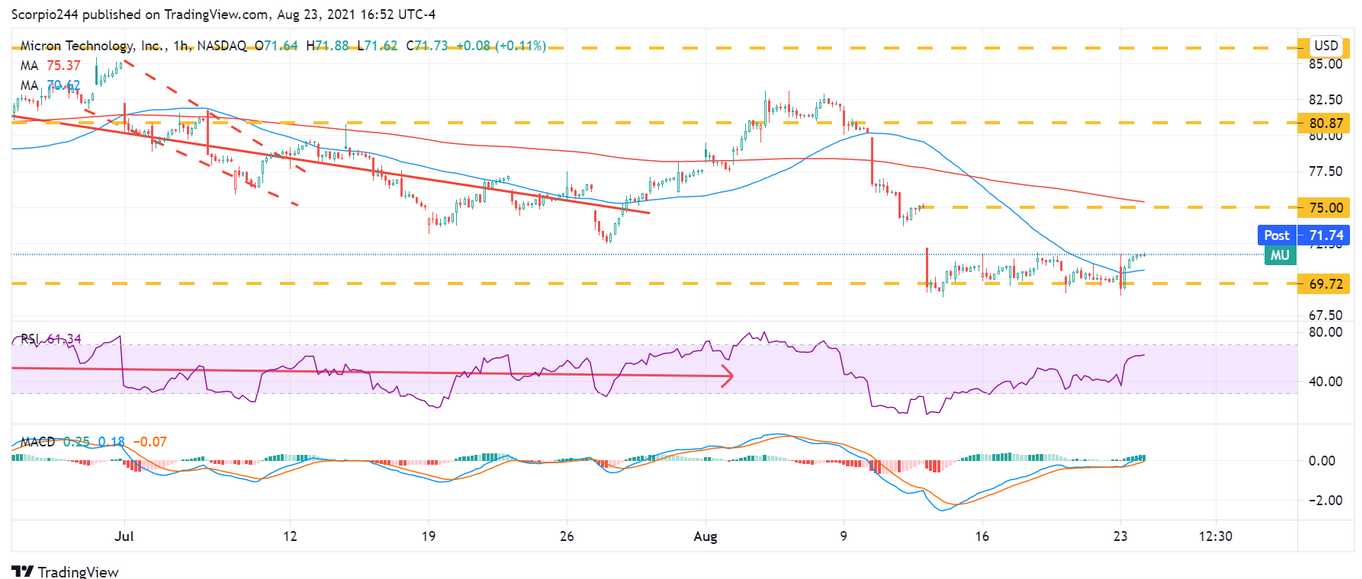 Original Post


Stocks Rise As Fears Of Fed Taper Ease, But Should They?

Tags: Roku Stock, Roku, NASDAQ: ROKU.
Stock Market, Latest News on C N N.