SalesForce – Microsoft UK Gets New Channel Chief — Redmond Channel Partner
Microsoft UK Gets New Channel Chief
Microsoft has hired Accenture's Salesforce business lead for the United Kingdom and Ireland as its new UK. channel chief.
Orla McGrath will run the Microsoft Partner organization as the One Commercial Partner lead for Microsoft UK.
McGrath comes to Microsoft after a 26-year career with Accenture, according to her LinkedIn profile. Other roles at Accenture included being managing director at the UK. and Ireland level for cloud-first applications and for emerging technology around SaaS and Salesforce. She had also been involved in management and consulting roles involving SAP, CRM and ERP.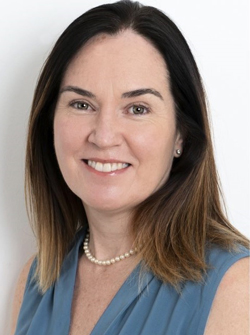 "I am excited to help shape Microsoft's partner ecosystem for the benefit of our customers and society more broadly. I couldn't think of a more exciting and challenging opportunity," McGrath said in a statement Monday.
McGrath replaces Joe Macri, who retired last year after a 24-year career at Microsoft.
Also joining the UK. subsidiary is Soraya Scott, previously chief of staff for Jean-Philippe Courtois, who runs Microsoft International. Scott will be chief operating officer of Microsoft UK.
Microsoft UK CEO Clare Barclay said, "We are at an important inflection point in the UK. market, so I am excited about the depth of global experience and leadership capability both Orla and Soraya bring, and they will both play a critical role in driving the future success in the UK. with our customers and partners."
Posted by Scott Bekker on March 30, 2021 at 12:25 PM