Scott Morrison – Queensland declares large parts of WA a COVID19 hotspot
Hundreds of people on flights out of Perth have landed to news they will be forced into isolation tonight after Western Australian Premier Mark McGowan announced a snap lockdown while they were mid-air.
Politicians returning to Canberra for the beginning of the parliamentary year are among those caught in the interstate chaos after WA recorded a new coronavirus case that is potentially the highly infectious UK strain of COVID-19.
Queensland became the first state to declare large parts of WA a coronavirus hotspot.
Queensland Health said in a statement that anyone who has been in Metropolitan Perth, Peel or the South West regions of WA who arrives in Queensland from 6pm tonight will face 14 days hotel quarantine.
"Anyone who is already in Queensland but has been in Perth or the Peel or South West regions since January 26 should come forward and get tested and isolate until getting a negative result," the statement said.
Queensland Health said the timeframe of the mandatory hotel quarantine may change as it receives more information about WA's COVID-19 situation.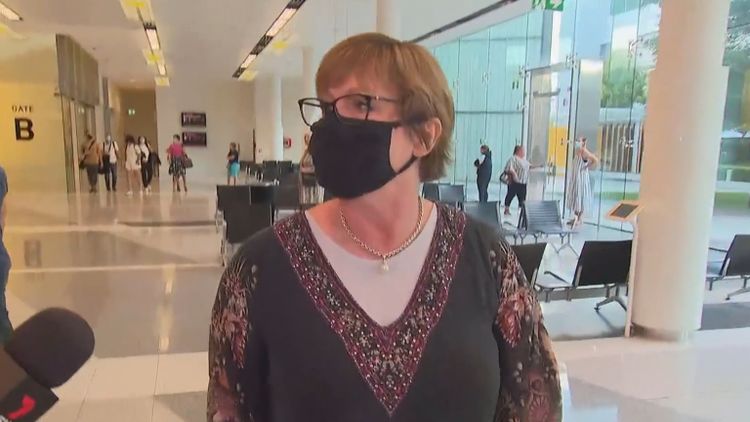 WA politicians arriving in Canberra have been told they need to immediately self-isolate, throwing the return of the parliamentary year into a bit of turmoil.
9News cameras filmed groups of senators and MPs at the airport this evening, having been in the air when the WA lockdown was announced.
"We are waiting for further advice from the ACT Government, so we are all going to our accommodation, wearing masks, and isolating until we get further information," Defence Minister Linda Reynolds said.
ACT Health said anybody who has been to the Perth metropolitan area or the Peel and South West regions of Western Australia since January 25 must self-quarantine until Friday and get tested.
"In line with the WA Government's own lockdown we are saying that anyone who has been to one of these regions since 25 January should quarantine until 9pm on Friday 5 February, even after they have received their test results," Deputy Chief Health Officer Dr Vanessa Johnston said.
Victoria is restricting any new arrivals from huge parts of Western Australia beginning from tonight.
"From 9pm tonight Perth, the Peel region and South West WA region will be declared red zones under Victoria's traffic light system," 9News' Andrew Lund reports.
"That means people will not be able to enter without an exemption. The rest of WA remains green."
The government says people who have arrived from WA red zones between Monday, January 25 and 9pm today will be required to isolate, get tested within 72 hours of arriving (or as soon as possible if they have arrived more than 72 hours ago) and remain self-isolated until they receive a negative result.
Any WA travellers arriving in NSW since January 25 face the same "stay at home" restrictions that they would have subject to had they stayed in Western Australia.
That means anyone from those areas now locked down in WA who have arrived in NSW must stay at home until 9pm on Friday. They will be required to get tested within 48 hours of arriving in the state, NSW Health said.
"Passengers who arrived in Sydney on a flight from Perth this evening have been screened for symptoms of COVID-19, and asked if they attended any of the venues of concern identified by WA Health. None of the passengers have reported being at any of those venues.
"The new Public Health Order requires all new arrivals to complete an interstate traveller declaration confirming whether they attended any of the venues listed on the WA Health website, and providing contact details.
"Any travellers who have been at places of concern will be required to be tested and isolate for 14 days if they attended any of the named venues."
The Northern Territory's Chief Health Officer has declared Metropolitan Perth, the Peel Region and the South West Region of Western Australia as COVID-19 hotspots from 7.30pm.
Anyone travelling to the Northern Territory from a COVID-19 hotspot must undertake 14 days of mandatory, supervised quarantine at the Alice Springs or Howard Springs quarantine facilities at a cost of $2500 per person. Quarantine will be undertaken at the first urban centre you arrive at, including for transit.
Any person who has arrived in the Northern Territory between 25 January and 31 January 2021 from a declared hotspot in WA must have a COVID-19 test and undertake self-quarantine until a negative test is returned, the government said.
"If you are intending to travel to the Northern Territory from a COVID-19 Hotspot you are advised to rethink your plans. If you are a Territorian intending to travel to a hotspot you are advised to rethink your plans."
South Australian authorities are monitoring the situation in WA but yet to announce any new restrictions.
"SA authorities are monitoring the WA COVID-19 situation & urging South Australians to seriously consider if travel to WA today or in the coming days is essential, & says those now travelling in WA should consider returning ASAP," 9News reporter Harvey Biggs tweeted.
Tasmania is yet to decide how it will react to WA's outbreak, but all 108 passengers on a flight from Perth that landed in Hobart this afternoon have been asked to self-isolate.
Those passengers have been asked to wait for contact by Public Health," Premier Peter Gutwein said.
"We are also reviewing details around travellers who have arrived in the state recently via Perth and will make contact with them if Public Health determines it's necessary to ask them to take any action to help minimise any risk.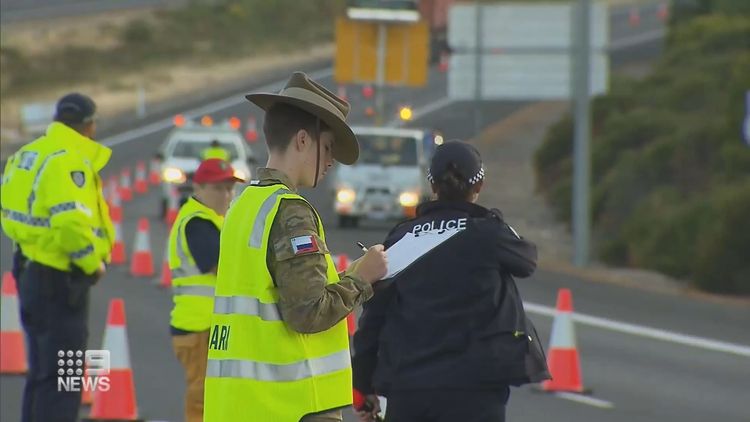 "I am mindful that the WA Premier is encouraging people from other states and territories not to travel to WA at the moment so I would ask Tasmanians to heed that message and to defer their travel."